Commercial Flooring Dealers:
Grand Chute, Appleton, Kimberly, Combined Locks
See all of the flooring stores near Appleton WI that will assist you in selecting the perfect commercial flooring! Most store are full service dealers that carry all types of flooring. You can also determine if each store in offers commercial flooring installation, repair and cleaning!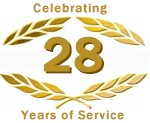 CraftMasters Flooring
CraftMasters Flooring
2000 East Wisconsin Avenue
Appleton
,
WI
54911
920-734-9767

0 miles from appleton, WI
---
---
Major Specialty Floors Brands:
Shaw Contract Flooring
Commercial Flooring Products:
Floors, Slip Resistant Flooring, Specialty Floors
---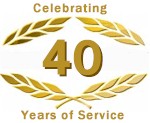 House of Flooring
House of Flooring
2537 South Oneida Street
Appleton
,
WI
54915
920-731-1172

0 miles from appleton, WI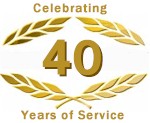 Decorating World Interiors
Decorating World Interiors
1008 Appleton Road
Menasha
,
WI
54952
920-722-0047

4 miles from appleton, WI
---
---
Major Specialty Floors Brands:
TEC Specialty Products, Shaw Contract Flooring, SunTouch® Radiant Floors
Commercial Flooring Products:
Floors, Slip Resistant Flooring, Specialty Floors

---
Modern Flooring Incorporated
Modern Flooring Incorporated
Highway 45 South
New London
,
WI
54961
920-982-4950

18 miles from appleton, WI
---
---
Major Specialty Floors Brands:
Shaw Contract Flooring

---

LP Mooradian Flooring Co
LP Mooradian Flooring Co
620 Mike McCarthy Way
Green Bay
,
WI
54304
920-494-7868

22 miles from appleton, WI
---
---
Major Specialty Floors Brands:
TechFloor, TEC Specialty Products, Shaw Contract Flooring, Marmoleum® Linoleum Floors, Forbo Flooring
Commercial Flooring Products:
Floor Heating System, Slip Resistant Flooring, Specialty Floors, Tile Flooring
---
---
Learn More:
Flooring
:
Natural Stone Floors
: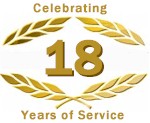 JJC Flooring & Design Center
JJC Flooring & Design Center
84 South Main Street
Fond Du Lac
,
WI
54935
920-906-4988

34 miles from appleton, WI
---
---
Major Specialty Floors Brands:
Shaw Contract Flooring
Commercial Flooring Products:
Floors, Slip Resistant Flooring, Specialty Floors

---
---
Narrow Your Focus for a Particular Brand of Specialty Floors
---
Narrow Your Focus for a Particular Product Type of Specialty Floors