Commercial Flooring Dealers:
Issaquah, Newcastle, Sammamish, Bellevue
See all of the flooring stores near Coal_creek WA that will assist you in selecting the perfect commercial flooring! Most store are full service dealers that carry all types of flooring. You can also determine if each store in offers commercial flooring installation, repair and cleaning!
Long's Floors Inc
Long's Floors Inc
22141 SE 56th Street
Issaquah
,
WA
98027
425-391-7805

0 miles from coal creek, WA
---
Monday: 9:00am-5:00pm est
---
Major Specialty Floors Brands:
Forbo Flooring
---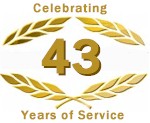 D & D Floor Covering
D & D Floor Covering
345 Union Avenue Ne
Renton
,
WA
98056
425-235-1744

5 miles from coal creek, WA
---
---
Major Specialty Floors Brands:
Forbo Flooring
---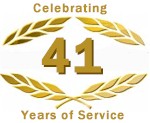 De/Mar Company
De/Mar Company
515 Strander Boulevard
Tukwila
,
Wa
98188
206-575-0345

11 miles from coal creek, WA
---
---
Major Specialty Floors Brands:
SunTouch® Radiant Floors, Forbo Flooring, Shaw Contract Flooring
Commercial Flooring Products:
Slip Resistant Flooring, Specialty Floors
---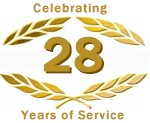 Carpet To Go
Carpet To Go
2420 1st Avenue South
Seattle
,
Wa
98134
206-382-1253

12 miles from coal creek, WA
---
---
Major Specialty Floors Brands:
Shaw Contract Flooring
Commercial Flooring Products:
Slip Resistant Flooring, Specialty Floors
---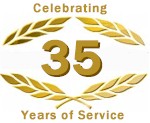 Valley Floor Company Inc
Valley Floor Company Inc
25423 74th Avenue South
Kent
,
WA
98032
253-852-7008

13 miles from coal creek, WA
---
---
Major Specialty Floors Brands:
Forbo Flooring
Commercial Flooring Products:
Flooring
---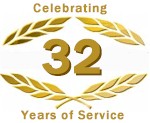 Suburban Floor Covering LLC
Suburban Floor Covering LLC
18437 East Valley Highway
Kent
,
WA
98032
425-282-5321

13 miles from coal creek, WA
---
---
Major Specialty Floors Brands:
Altro Floors, Shaw Contract Flooring
Commercial Flooring Products:
Floor Heating System, Flooring , Plastic-Laminate, Slip Resistant Flooring, Specialty Floors, Static Control Flooring, Static Dissipative, Static-Resistant Flooring, Tile Flooring

---
Haight Carpet & Interiors
Haight Carpet & Interiors
12910 NE 178th Street
Woodinville
,
WA
98072
425-485-1354

14 miles from coal creek, WA
---
---
Major Specialty Floors Brands:
Forbo Flooring, Altro Floors, Shaw Contract Flooring
Commercial Flooring Products:
Floor Heating System, Flooring , Plastic-Laminate, Slip Resistant Flooring, Specialty Floors
---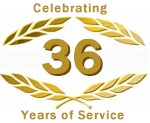 Pro Floors
Pro Floors
12910 NE 178th St
Woodinville
,
WA
98072
425-861-9070

14 miles from coal creek, WA
---
---
Major Specialty Floors Brands:
VPI Resilient Flooring, Forbo Flooring, Shaw Contract Flooring
Commercial Flooring Products:
Floor Heating System, Flooring , Plastic-Laminate, Slip Resistant Flooring, Specialty Floors, Static Control Flooring, Static Dissipative, Static-Resistant Flooring
---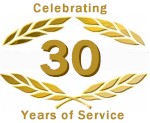 Interior Motives Inc
Interior Motives Inc
1320 26th Street NW
Auburn
,
WA
98001
253-735-2243

17 miles from coal creek, WA
---
Monday: 7:00am-6:00pm est
---
Major Specialty Floors Brands:
TEC Specialty Products, VPI Resilient Flooring
Commercial Flooring Products:
Floor Heating System, Flooring , Slip Resistant Flooring, Specialty Floors, Tile Flooring
---
Anitas Interiors
Anitas Interiors
3418 Pacific Avenue
Tacoma
,
WA
98418
253-472-3386

27 miles from coal creek, WA
---
---
Major Specialty Floors Brands:
Marmoleum® Linoleum Floors
---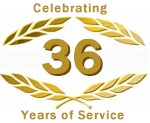 Interiors Northwest of Puyallup Inc
Interiors Northwest of Puyallup Inc
1106 39th Avenue SE
Puyallup
,
WA
98374
253-845-9353

28 miles from coal creek, WA
---
---
Major Specialty Floors Brands:
TEC Specialty Products, Marmoleum® Linoleum Floors
Commercial Flooring Products:
Flooring , Specialty Floors

---
---
Narrow Your Focus for a Particular Brand of Specialty Floors
---
Narrow Your Focus for a Particular Product Type of Specialty Floors