Tile Flooring Dealers:
Midlothian, Bon Air, University Of Richmond, Moseley
See all of the flooring stores near Midlothian VA that will assist you in selecting the perfect tile flooring! Most store are full service dealers that carry all types of flooring. You can also determine if each store in offers tile flooring installation, repair and cleaning! Our selection of ceramic tile flooring offers the perfect combination of beauty, maintenance and durability. With hundreds of unique colors and patterns, you are sure to find the perfect look to coordinate with your decor.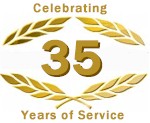 Better Floors Inc
Better Floors Inc
11300 Polo Place
Midlothian
,
VA
23113
804-378-1405

0 miles from midlothian, VA
---
---
Major Ceramic/Porcelain Brands:
Mannington Porcelain Tile
Tile Flooring Products:
Ceramic Tile, Porcelain Tile

---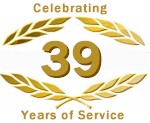 Builder Floor of Virginia Inc
Builder Floor of Virginia Inc
10802 Trade Road
Richmond
,
VA
23236
804-794-9018

3 miles from midlothian, VA
---
---
Major Ceramic/Porcelain Brands:
LAUFEN Tile, Florida Tile, Marazzi Tile USA, American Olean® Tile
Tile Flooring Products:
Bathroom Tile, Ceramic Tile, Decorative Tile, Kitchen Tile, Mosaic Tile, Mosaic Tile (glass), Mosaic Tile (glazed), Porcelain Tile, Spa and Pool Tile

---
Evans Carpet Corporation
Evans Carpet Corporation
511 Branchway Drive
Richmond
,
VA
23236
804-320-5677

3 miles from midlothian, VA
---
Wednesday: 9:00am-5:00pm est
---
Major Ceramic/Porcelain Brands:
Sonoma Tilemakers , Florida Tile, Porcelanosa® Tile, Oceanside Glasstile®, Mannington Porcelain Tile, Mohawk Ceramic Tile
Tile Flooring Products:
Bathroom Tile, Ceramic Tile, Decorative Tile, Floor Tile (glazed), Kitchen Tile, Mosaic Tile (glass), Mosaic Tile (glazed), Porcelain Tile
---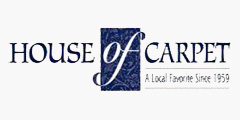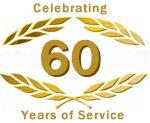 House of Carpet Inc
House of Carpet Inc
10625-B Trade Road
Richmond
,
VA
23236
804-379-6999

3 miles from midlothian, VA
---
---
Major Ceramic/Porcelain Brands:
Shaw Tile Flooring
Tile Flooring Products:
Bathroom Tile, Borders and Medallions, Ceramic Tile, Decorative Tile, Floor Tile (glazed), Floor Tile (unglazed), Hard Surface and Tile and Stone, Kitchen Tile, Mosaic Tile (glass), Porcelain Tile, Spa and Pool Tile, Terra Cotta Floor Tile
---

Wertz Flooring Gallery
Wertz Flooring Gallery
10706 Hull Street Road
Midlothian
,
VA
23112
804-745-3215

4 miles from midlothian, VA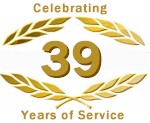 Wertz Decorating Center Inc
Wertz Decorating Center Inc
10706 Hull Street Road
Midlothian
,
VA
23112
804-745-3215

4 miles from midlothian, VA
---
---
Major Ceramic/Porcelain Brands:
Shaw Tile Flooring, LAUFEN Tile
Tile Flooring Products:
Decorative Tile, Kitchen Tile
---
Floor Trader South
Floor Trader South
13617 Hull Street Road
Midlothian
,
VA
23112
804-639-0033

4 miles from midlothian, VA
---
---
Major Ceramic/Porcelain Brands:
Shaw Tile Flooring, Mannington Porcelain Tile, Mohawk Ceramic Tile, American Olean® Tile, InterCeramic® USA Tile
Tile Flooring Products:
Bathroom Tile, Ceramic Tile, Decorative Tile, Kitchen Tile, Mosaic Tile, Mosaic Tile (glass), Mosaic Tile (glazed), Porcelain Tile, Spa and Pool Tile
---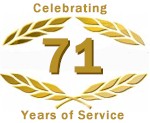 Costen Floors Inc
Costen Floors Inc
9840 Mayland Drive
Richmond
,
VA
23233
804-527-2929

9 miles from midlothian, VA
---
Wednesday: 9:00am - 6:00pm
---
Major Ceramic/Porcelain Brands:
Shaw Tile Flooring, American Olean® Tile, LAUFEN Tile, Mannington Porcelain Tile, Azuvi Ceramic Tile, Florida Tile, Iris Ceramics, Mohawk Ceramic Tile, Florim USA Tile, InterCeramic® USA Tile, Crossville Porcelain Tile, Happy Floors Tile, Questech Tile, Ragno USA Tile, Marazzi Tile USA, StonePeak Porcelain Tile
Tile Flooring Products:
Bathroom Tile, Ceramic Tile, Decorative Tile, Floor Tile (glazed), Kitchen Tile, Mosaic Tile, Mosaic Tile (glass), Mosaic Tile (glazed), Porcelain Tile, Spa and Pool Tile
---

Richmond Decorating
Richmond Decorating
6305 Hull Street Road
Richmond
,
VA
23224
804-745-0066

9 miles from midlothian, VA
---
---
Tile Flooring Products:
Bathroom Tile, Ceramic Tile, Kitchen Tile, Mosaic Tile (glass), Porcelain Tile
---

Mercer Rug
Mercer Rug
3109 West Moore Street
Richmond
,
VA
23230
804-359-5001

10 miles from midlothian, VA
---
---
Major Ceramic/Porcelain Brands:
Azuvi Ceramic Tile, Emilceramica, Avaire Floors , American Olean® Tile, Crossville Porcelain Tile, InterCeramic® USA Tile, Marazzi Tile USA
Tile Flooring Products:
Bathroom Tile, Ceramic Tile, Decorative Tile, Kitchen Tile, Mosaic Tile, Mosaic Tile (glass), Mosaic Tile (glazed), Porcelain Tile, Spa and Pool Tile
---
Morris Tile Distributors Of Richmond Inc
Morris Tile Distributors Of Richmond Inc
2280 Dabney Road
Richmond
,
VA
23230
804-353-4427

10 miles from midlothian, VA
---
---
Major Ceramic/Porcelain Brands:
Florida Tile
Tile Flooring Products:
Bathroom Tile, Ceramic Tile, Kitchen Tile
---
---
Narrow Your Focus for a Particular Brand of Ceramic/Porcelain
---
Narrow Your Focus for a Particular Product Type of Ceramic/Porcelain