Vinyl Flooring Dealers:
Barre, Orange, Graniteville, East Barre
See all of the flooring stores near Lower Websterville VT that will assist you in selecting the perfect vinyl flooring! Most store are full service dealers that carry all types of flooring. You can also determine if each store in offers vinyl flooring installation, repair and cleaning! Our selection of vinyl sheet flooring offers the perfect combination of beauty, maintenance and durability. With hundreds of unique colors and patterns, you are sure to find the perfect look to coordinate with your decor.
Morrison & Clark
Morrison & Clark
889 Route 14 South
South Barre
,
VT
05670
802-479-5572

1 miles from lower websterville, VT
---
---
Major Vinyl/Resilient Brands:
Tarkett Resilient Flooring, Metroflor Resilient Flooring, Tuflex® Rubber Flooring, Nora Rubber Flooring, Armstrong Vinyl Tile, Armstrong Linoleum Flooring, Tarkett FiberFloor, Johnsonite® Commerical Flooring, Armstrong Sheet Vinyl Floors, Roppe Rubber Flooring, Toli Vinyl Flooring, Mannington Vinyl Flooring
Vinyl Flooring Products:
Cove Base (rubber), Linoleum Flooring, Resilient and Vinyl Flooring, Rubber Flooring, Rubber Tile Floors
---
Delair's Carpet Barn, Inc.
Delair's Carpet Barn, Inc.
3998 Us Route 2
East Montpelier
,
VT
05651
802-223-7171

3 miles from lower websterville, VT
---
---
Major Vinyl/Resilient Brands:
Mannington Vinyl Flooring, Tarkett Resilient Flooring, Congoleum® Vinyl Flooring, EarthWerks™ Vinyl Flooring, Armstrong Vinyl Tile, Patcraft Commercial Resilient, Mannington Sobella Flooring
Vinyl Flooring Products:
Cushioned Vinyl Flooring, Linoleum Flooring, Resilient and Vinyl Flooring, Sheet Vinyl Flooring
---
Capital City Floors
Capital City Floors
407 Barre Street
Montpelier
,
VT
05602
802-223-1216

5 miles from lower websterville, VT
---
---
Major Vinyl/Resilient Brands:
Tarkett Resilient Flooring, Mannington Sobella Flooring, Tarkett FiberFloor
Vinyl Flooring Products:
Cushioned Vinyl Flooring, Resilient and Vinyl Flooring, Sheet Vinyl Flooring
---
Country Floors
Country Floors
471 Hollister Hill Road
Plainfield
,
VT
05667
802-454-7301

6 miles from lower websterville, VT
---
---
Major Vinyl/Resilient Brands:
Mannington Vinyl Flooring, Armstrong Sheet Vinyl Floors, Armstrong Vinyl Tile
Vinyl Flooring Products:
Cushioned Vinyl Flooring, Homogeneous Vinyl Floors, Inlaid Vinyl (sheet), Resilient and Vinyl Flooring, Sheet Vinyl Flooring, Vinyl Composition Tile (VCT)
---
Hannon Home Center
Hannon Home Center
16 Mason Drive
Moretown
,
VT
05660
802-244-8532

12 miles from lower websterville, VT
---
---
Major Vinyl/Resilient Brands:
Congoleum® Vinyl Flooring
---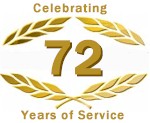 Bisbee Home Dcor
Bisbee Home Dcor
182 Mad River Green
Waitsfield
,
VT
05673
502-496-3999

16 miles from lower websterville, VT
---
---
Major Vinyl/Resilient Brands:
Tarkett Resilient Flooring, EarthWerks™ Vinyl Flooring, Mannington Sobella Flooring, Mannington Vinyl Flooring
Vinyl Flooring Products:
Cushioned Vinyl Flooring, Linoleum Flooring, Resilient and Vinyl Flooring, Sheet Vinyl Flooring
---
Green Mountain Floor Store
Green Mountain Floor Store
54 Dylan Drive
Randolph
,
VT
05060
802-728-3640

19 miles from lower websterville, VT
---
---
Major Vinyl/Resilient Brands:
Tarkett Resilient Flooring, Armstrong Sheet Vinyl Floors, Congoleum® Vinyl Flooring, Armstrong Vinyl Tile, Mannington Sobella Flooring, Armstrong Linoleum Flooring, Tarkett FiberFloor
Vinyl Flooring Products:
Cushioned Vinyl Flooring, Inlaid Vinyl (sheet), Linoleum Flooring, Resilient and Vinyl Flooring, Sheet Vinyl Flooring
---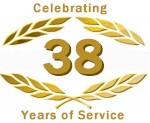 Valley Floors
Valley Floors
515 Waits River Road
Bradford
,
VT
05033
802-222-9611

21 miles from lower websterville, VT
---
Thursday: 8:00am - 5:00pm est
---
Major Vinyl/Resilient Brands:
Mannington Vinyl Flooring, Azrock VCT Tile, Johnsonite® Commerical Flooring, Armstrong Sheet Vinyl Floors, Armstrong Commercial Resilient, EarthWerks™ Vinyl Flooring, STAINMASTER® Resilient Flooring
Vinyl Flooring Products:
Cove Base (rubber), Cove Base (vinyl), Homogeneous Vinyl Floors, Inlaid Vinyl (sheet), Inlaid Vinyl Tile, Linoleum Flooring, Resilient and Vinyl Flooring, Rubber Flooring, Rubber Sheet Flooring, Rubber Tile Floors, Vinyl Composition Tile (VCT)
---
Renauds Floor Covering
Renauds Floor Covering
13 Spring Street
Hardwick
,
VT
05843
802-472-5456

22 miles from lower websterville, VT
---
---
Major Vinyl/Resilient Brands:
Mannington Sobella Flooring
Vinyl Flooring Products:
Cushioned Vinyl Flooring, Resilient and Vinyl Flooring, Sheet Vinyl Flooring
---
Wheeler Flooring Lcc
Wheeler Flooring Lcc
30 Mountain View Plaza
Morrisville
,
VT
05661
802-851-8151

25 miles from lower websterville, VT
---
---
Major Vinyl/Resilient Brands:
Tarkett Resilient Flooring, Tarkett FiberFloor
---
Richmond Home Supply Inc
Richmond Home Supply Inc
99 Railroad Street
Richmond
,
VT
05477
802-434-2887

27 miles from lower websterville, VT
---
---
Major Vinyl/Resilient Brands:
Mannington Vinyl Flooring
Vinyl Flooring Products:
Resilient and Vinyl Flooring
---
---
Narrow Your Focus for a Particular Brand of Vinyl/Resilient
---
Narrow Your Focus for a Particular Product Type of Vinyl/Resilient