Tile Flooring Dealers:
Woodway, Hewitt, Beverly Hills, Lorena
See all of the flooring stores near Waco TX that will assist you in selecting the perfect tile flooring or our blog to find how to information, decorating tips, cleaning instructions, educational links, FAQ's and more. Most store are full service dealers that carry all types of flooring. You can also determine if each store in offers tile flooring installation, repair and cleaning! Our selection of ceramic tile flooring offers the perfect combination of beauty, maintenance and durability. With hundreds of unique colors and patterns, you are sure to find the perfect look to coordinate with your decor.
Discount Floors Superstore
Discount Floors Superstore
5999 Woodway Drive
Waco
,
TX
76712
254-772-8453

0 miles from waco, TX
---
---
Major Ceramic/Porcelain Brands:
Shaw Tile Flooring, LAUFEN Tile
Tile Flooring Products:
Bathroom Tile, Decorative Tile, Kitchen Tile, Porcelain Tile

---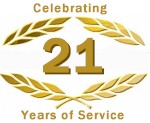 Lowrey's Flooring Service
Lowrey's Flooring Service
6604 North Highway 6
Waco
,
TX
76712
254-848-9686

0 miles from waco, TX
---
---
Major Ceramic/Porcelain Brands:
Daltile® Tile, Shaw Tile Flooring, InterCeramic® USA Tile
Tile Flooring Products:
Bathroom Tile, Ceramic Tile, Decorative Tile, Kitchen Tile, Mosaic Tile (glass), Porcelain Tile
---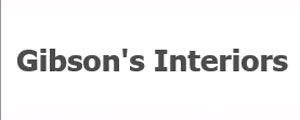 Gibson's Interiors
Gibson's Interiors
102 Sunset Boulevard East
Hewitt
,
TX
76643
254-666-1144

2 miles from waco, TX
---
---
Major Ceramic/Porcelain Brands:
Shaw Tile Flooring, LAUFEN Tile
Tile Flooring Products:
Bathroom Tile, Borders and Medallions, Ceramic Tile, Decorative Tile, Floor Tile (glazed), Floor Tile (unglazed), Hand-Made and Handcrafted Tile, Handpainted and Art Tile, Hard Surface Flooring, Kitchen Tile, Mexican Tile (Saltillo), Mosaic Tile, Mosaic Tile (glass), Mosaic Tile (glazed), Mosaic Tile (unglazed), Murals, Porcelain Tile, Spa and Pool Tile, Terra Cotta Floor Tile
---
---
---
Major Ceramic/Porcelain Brands:
Shaw Tile Flooring
Tile Flooring Products:
Decorative Tile, Kitchen Tile

---

Abbey Carpet of Waco
Abbey Carpet of Waco
6805 Woodway Drive
Waco
,
TX
76710
254-772-1717

3 miles from waco, TX
---
---
Major Ceramic/Porcelain Brands:
Daltile® Tile
---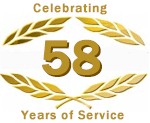 Cen-Tex Tile & Floor Center
Cen-Tex Tile & Floor Center
2112 West Adams
Temple
,
TX
76501
254-778-7161

27 miles from waco, TX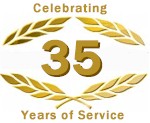 Best-Way Carpet Services
Best-Way Carpet Services
3206 Airport Road
Temple
,
TX
76504
254-770-0932

28 miles from waco, TX
---
---
Major Ceramic/Porcelain Brands:
Marazzi USA Tile , Shaw Tile Flooring, InterCeramic® USA Tile
Tile Flooring Products:
Bathroom Tile, Borders and Medallions, Ceramic Tile, Decorative Tile, Floor Tile (glazed), Floor Tile (unglazed), Hard Surface Flooring, Kitchen Tile, Mosaic Tile (glass), Porcelain Tile

---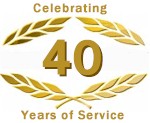 Bartek Paint & Decorating Center
Bartek Paint & Decorating Center
4311 West Adams
Temple
,
TX
76504
254-773-1900

28 miles from waco, TX
---
---
Major Ceramic/Porcelain Brands:
Mohawk Ceramic Tile

---
Bell Country Flooring
Bell Country Flooring
6401 TX-317 B
Temple
,
TX
76502
254-933-1313

29 miles from waco, TX
---
---
Major Ceramic/Porcelain Brands:
Emser Tile , Mohawk Ceramic Tile, Marazzi USA Tile , InterCeramic® USA Tile, Shaw Tile Flooring, American Olean® Tile, Daltile® Tile
Tile Flooring Products:
Bathroom Tile, Borders and Medallions, Ceramic Tile, Decorative Tile, Floor Tile (glazed), Floor Tile (unglazed), Hard Surface Flooring, Kitchen Tile, Mosaic Tile, Mosaic Tile (glass), Mosaic Tile (glazed), Porcelain Tile, Spa and Pool Tile
---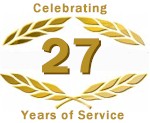 Kitchen & Bath Revamp
Kitchen & Bath Revamp
204 North Birdwell Street
Belton
,
TX
76513
254-939-1039

30 miles from waco, TX
---
---
Major Ceramic/Porcelain Brands:
Shaw Tile Flooring, InterCeramic® USA Tile, Emser Tile , Daltile® Tile, Mohawk Ceramic Tile
Tile Flooring Products:
Bathroom Tile, Ceramic Tile, Decorative Tile, Kitchen Tile, Spa and Pool Tile
---
---
Narrow Your Focus for a Particular Brand of Ceramic/Porcelain
---
Narrow Your Focus for a Particular Product Type of Ceramic/Porcelain
Web Design
Tuesday, June 6, 2023