Commercial Flooring Dealers:
Garland, Rowlett, Richardson, Sachse
See all of the flooring stores near Garland TX that will assist you in selecting the perfect commercial flooring! Most store are full service dealers that carry all types of flooring. You can also determine if each store in offers commercial flooring installation, repair and cleaning!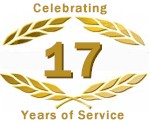 Dusty's Floors & MORE
Dusty's Floors & MORE
75 Driftwood Village Shopping Center
Mesquite
,
TX
75150
972-698-8118

4 miles from garland, TX
---
---
Major Specialty Floors Brands:
Shaw Contract Flooring
Commercial Flooring Products:
Slip Resistant Flooring, Specialty Floors

---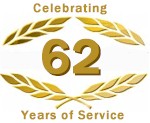 Clifton Carpets
Clifton Carpets
959 Dragon Street
Dallas
,
TX
75207
214-526-7405

12 miles from garland, TX
---
---
Major Specialty Floors Brands:
Forbo Flooring, Shaw Contract Flooring
Commercial Flooring Products:
Slip Resistant Flooring, Specialty Floors
---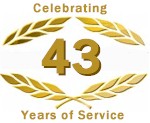 Rockwall Floor Covering LLC
Rockwall Floor Covering LLC
903 South Goliad Street
Rockwall
,
TX
75087
972-771-8391

13 miles from garland, TX
---
---
Major Specialty Floors Brands:
Shaw Contract Flooring
Commercial Flooring Products:
Slip Resistant Flooring
---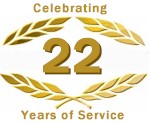 Legacy Carpets
Legacy Carpets
2906 Ladybird Lane
Dallas
,
TX
75220
214-350-4113

13 miles from garland, TX
---
---
Major Specialty Floors Brands:
Forbo Flooring

---
Flooring Services Inc
Flooring Services Inc
2020 Valley View Lane
Farmers Branch
,
TX
75234
972-484-3999

14 miles from garland, TX
---
Thursday: 9:00am-5:00pm est
---
Major Specialty Floors Brands:
Shaw Contract Flooring
Commercial Flooring Products:
Slip Resistant Flooring, Specialty Floors
---
Solar Contract Carpet Inc
Solar Contract Carpet Inc
1625 Crescent Circle
Carrollton
,
TX
75006
214-357-2200

15 miles from garland, TX
---
Thursday: 9:00am-5:00pm est
---
Major Specialty Floors Brands:
Shaw Contract Flooring
Commercial Flooring Products:
Slip Resistant Flooring, Specialty Floors
---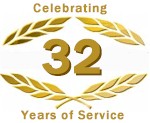 Fabulous Floors Inc
Fabulous Floors Inc
2853 Dickerson Parkway
Carrollton
,
TX
75007
941-385-3089

16 miles from garland, TX
---
---
Major Specialty Floors Brands:
Shaw Contract Flooring
---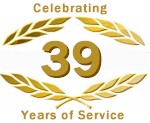 Dungans Floors Walls & Windows
Dungans Floors Walls & Windows
2306 Virginia Parkway
McKinney
,
TX
75070
972-562-9444

19 miles from garland, TX
---
---
Major Specialty Floors Brands:
Shaw Contract Flooring
Commercial Flooring Products:
Flooring , Slip Resistant Flooring, Specialty Floors, Tile Flooring
---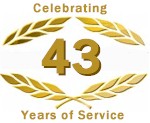 Rosedale Carpet Distributors
Rosedale Carpet Distributors
5623 East Rosedale Street
Fort Worth
,
TX
76112
817-451-7511

33 miles from garland, TX
---
---
Major Specialty Floors Brands:
Shaw Contract Flooring
Commercial Flooring Products:
Slip Resistant Flooring, Specialty Floors
---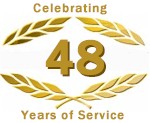 Jerrys J & W Carpets
Jerrys J & W Carpets
305 East Main Street
Midlothian
,
TX
76065
972-299-6106

34 miles from garland, TX
---
---
Major Specialty Floors Brands:
Shaw Contract Flooring
Commercial Flooring Products:
Flooring , Specialty Floors
---
---
Narrow Your Focus for a Particular Brand of Specialty Floors
---
Narrow Your Focus for a Particular Product Type of Specialty Floors