Commercial Flooring Dealers:
Canyon Lake, New Braunfels, Mcqueeney, Marion
See all of the flooring stores near Canyon Lake TX that will assist you in selecting the perfect commercial flooring! Most store are full service dealers that carry all types of flooring. You can also determine if each store in offers commercial flooring installation, repair and cleaning!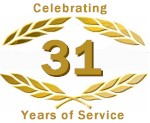 Floor Mart of San Antonio
Floor Mart of San Antonio
16685 IH 35 North
Selma
,
TX
78154
210-651-5222

12 miles from canyon lake, TX
---
---
Major Specialty Floors Brands:
Shaw Contract Flooring
Commercial Flooring Products:
Flooring , Slip Resistant Flooring, Specialty Floors

---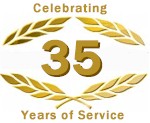 S A First City Floors
S A First City Floors
15114 Jones Maltsberger
San Antonio
,
TX
78247
210-496-3111

18 miles from canyon lake, TX
---
---
Major Specialty Floors Brands:
Shaw Contract Flooring
Commercial Flooring Products:
Slip Resistant Flooring, Specialty Floors
---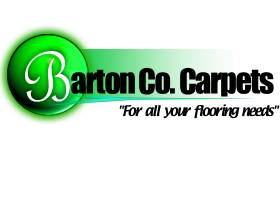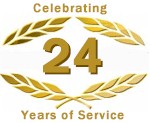 The Barton Company Carpets
The Barton Company Carpets
12202 Bulverde Road
San Antonio
,
TX
78217
210-655-8269

20 miles from canyon lake, TX
---
---
Major Specialty Floors Brands:
VPI Resilient Flooring, Shaw Contract Flooring
Commercial Flooring Products:
Slip Resistant Flooring, Specialty Floors
---

O'Krent's Abbey Flooring Center
O'Krent's Abbey Flooring Center
2075 North Loop 1604 East
San Antonio
,
TX
78232
210-227-7387

22 miles from canyon lake, TX
---
---
Major Specialty Floors Brands:
Forbo Flooring, Shaw Contract Flooring, Marmoleum® Linoleum Floors
Commercial Flooring Products:
Slip Resistant Flooring, Specialty Floors
---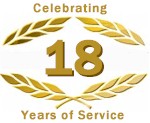 Commercial Surfaces Inc
Commercial Surfaces Inc
3453 IH 35 North
San Antonio
,
TX
78219
210-223-2712

23 miles from canyon lake, TX
---
---
Major Specialty Floors Brands:
Forbo Flooring, Shaw Contract Flooring, VPI Resilient Flooring
Commercial Flooring Products:
Slip Resistant Flooring, Specialty Floors
---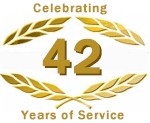 Carpet Supply Company
Carpet Supply Company
222 East Rhapsody
San Antonio
,
TX
78216
210-525-0754

25 miles from canyon lake, TX
---
---
Major Specialty Floors Brands:
Shaw Contract Flooring
---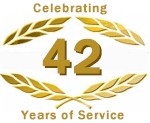 Sunn Carpets & Interiors
Sunn Carpets & Interiors
200 West Nakoma Drive
San Antonio
,
TX
78216
210-349-7866

25 miles from canyon lake, TX
Aptiva Interiors
Aptiva Interiors
637 East Davis Street
Luling
,
TX
78648
830-875-5033

28 miles from canyon lake, TX
---
---
Major Specialty Floors Brands:
VPI Resilient Flooring
Commercial Flooring Products:
Slip Resistant Flooring, Specialty Floors
---
One Stop Service
One Stop Service
5401 Bandera Road
San Antonio
,
TX
78238
210-680-6064

32 miles from canyon lake, TX
---
---
Major Specialty Floors Brands:
Shaw Contract Flooring
---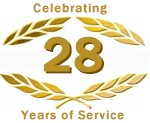 Spring Star Floors
Spring Star Floors
6812 Bandera Road
San Antonio
,
TX
78238
210-680-9430

32 miles from canyon lake, TX
---
---
Major Specialty Floors Brands:
Shaw Contract Flooring
Commercial Flooring Products:
Slip Resistant Flooring, Specialty Floors

---
---
Narrow Your Focus for a Particular Brand of Specialty Floors
---
Narrow Your Focus for a Particular Product Type of Specialty Floors