Commercial Flooring Dealers:
Clarksville, Southside, Adams, Cunningham
See all of the flooring stores near Hickory_point TN that will assist you in selecting the perfect commercial flooring! Most store are full service dealers that carry all types of flooring. You can also determine if each store in offers commercial flooring installation, repair and cleaning!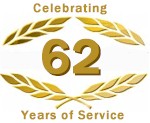 Thomas Lumber Company Inc
Thomas Lumber Company Inc
2128 Old Ashland City Road
Clarksville
,
TN
37043
931-645-2447

0 miles from hickory point, TN
---
---
Major Specialty Floors Brands:
TEC Specialty Products, Shaw Contract Flooring
Commercial Flooring Products:
Slip Resistant Flooring, Specialty Floors
---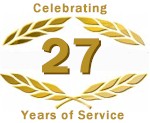 Custom Floors
Custom Floors
1755 Huskey Drive
Clarksville
,
TN
37040
931-645-0153

5 miles from hickory point, TN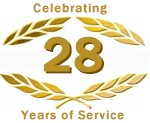 DJ's Flooring
DJ's Flooring
2406 Fort Campbell Boulevard
Hopkinsville
,
KY
42240
270-885-7319

26 miles from hickory point, TN
---
---
Major Specialty Floors Brands:
Shaw Contract Flooring, TEC Specialty Products, PortStone Flooring, SunTouch® Radiant Floors
Commercial Flooring Products:
Floor Heating System, Flooring , Slip Resistant Flooring, Specialty Floors, Static Control Flooring, Static Dissipative, Static-Resistant Flooring, Tile Flooring
---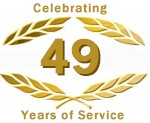 Preston Thompson's Carpet Shoppe
Preston Thompson's Carpet Shoppe
207 Henslee Drive
Dickson
,
TN
37055
615-446-6415

31 miles from hickory point, TN
---
Monday: 7:30am-5:00pm cst
---
Major Specialty Floors Brands:
Shaw Contract Flooring
Commercial Flooring Products:
Flooring , Slip Resistant Flooring, Specialty Floors, Static-Resistant Flooring, Tile Flooring
---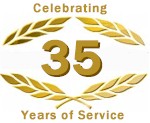 Russellville Paint & Flooring
Russellville Paint & Flooring
400 Bethel Shopping Center
Russellville
,
KY
42276
270-726-4174

31 miles from hickory point, TN
---
---
Major Specialty Floors Brands:
Shaw Contract Flooring
Commercial Flooring Products:
Floor Heating System, Flooring , Slip Resistant Flooring, Specialty Floors
---
---
Narrow Your Focus for a Particular Brand of Specialty Floors
---
Narrow Your Focus for a Particular Product Type of Specialty Floors