Shaw Tile Flooring Dealers:
Hermitage, Old Hickory, Mount Juliet, Madison
Shaw captures the ancient art of ceramics in its versatile collection of ceramic and porcelain tile products.
Shaw Tile Flooring partners with flooring stores in and around the Hermitage TN area to offer you the best selection of ceramic and porcelain youll find anywhere. Your local Shaw Tile Flooring flooring retailer knows about flooring products and can help guide you with your ceramic and porcelain purchase.
Shaw Tile Flooring
|
Website
|
Warranty
|
Install
|
Maintain
|
Green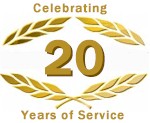 Kevco Carpets & Vinyl
Kevco Carpets & Vinyl
3520 Central Pike
Hermitage
,
TN
37076
615-871-0001

0 miles from hermitage, TN
---
---
Major Ceramic/Porcelain Brands:
Shaw Tile Flooring and more
Ceramic/Porcelain Products:
Bathroom Tile, Borders and Medallions, Ceramic Tile, Decorative Tile, Floor Tile (glazed), Kitchen Tile, Mosaic Tile (glass), Porcelain Tile, Spa and Pool Tile, Wall Tile (glazed)

---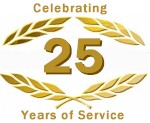 Nationwide Carpet
Nationwide Carpet
4115 North Mount Juliet Road
Mount Juliet
,
TN
37122
615-754-4875

5 miles from hermitage, TN
---
---
Major Ceramic/Porcelain Brands: Shaw Tile Flooring
and more
Ceramic/Porcelain Products:
Bathroom Tile, Ceramic Tile, Countertop Tile, Decorative Tile, Kitchen Tile, Mosaic Tile (glass), Mosaic Tile (glazed), Porcelain Tile, Spa and Pool Tile, Tile Trims, Wall Tile (glazed), Wall Tile (unglazed)
---

Textures Flooring
Textures Flooring
1104 Appleton Drive
Nashville
,
TN
37216
615-228-2922

7 miles from hermitage, TN
---
---
Major Ceramic/Porcelain Brands: Shaw Tile Flooring
and more
Ceramic/Porcelain Products:
Bathroom Tile, Borders and Medallions, Ceramic Tile, Countertop Tile, Custom Tiles, Decal and Photo Transfers, Decorative Tile, Floor Tile (glazed), Floor Tile (unglazed), Hand-Made and Handcrafted Tile, Handpainted and Art Tile, Historical Tiles, Kitchen Tile, Mexican Tile (Saltillo), Mosaic Tile (glass), Mosaic Tile (glazed), Mosaic Tile (unglazed), Murals, Porcelain Tile, Silk-Screened Tiles, Terra Cotta Floor Tile, Tile Trims, Wall Tile (glazed), Wall Tile (unglazed)
---
H & T Carpets
H & T Carpets
1224 Northgate Business Parkway
Madison
,
TN
37115
615-865-8595

8 miles from hermitage, TN
---
---
Major Ceramic/Porcelain Brands: Shaw Tile Flooring
and more
Ceramic/Porcelain Products:
Bathroom Tile, Ceramic Tile, Countertop Tile, Decorative Tile, Kitchen Tile, Mosaic Tile (glass), Mosaic Tile (glazed), Porcelain Tile, Spa and Pool Tile, Tile Trims, Wall Tile (glazed), Wall Tile (unglazed)
---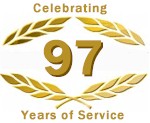 Simplefloorz Of Nashville
Simplefloorz Of Nashville
1037 colo trail
Antioch
,
TN
37013
615-968-0242

8 miles from hermitage, TN
---
---
Major Ceramic/Porcelain Brands: Shaw Tile Flooring
and more
Ceramic/Porcelain Products:
Ceramic Tile
---
Carpet Sales & Service
Carpet Sales & Service
3844 Dickerson Road
Nashville
,
TN
37207
615-860-5600

9 miles from hermitage, TN
---
Tuesday: 9:00am-5:00pm est
---
Major Ceramic/Porcelain Brands: Shaw Tile Flooring
and more
Ceramic/Porcelain Products:
Bathroom Tile, Decorative Tile, Kitchen Tile
---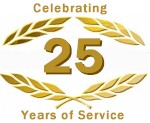 Carpet Sales & Service Inc
Carpet Sales & Service Inc
766 Rivergate Parkway
Goodlettsville
,
TN
37072
615-860-5600

12 miles from hermitage, TN
---
---
Major Ceramic/Porcelain Brands: Shaw Tile Flooring
and more
Ceramic/Porcelain Products:
Bathroom Tile, Ceramic Tile, Custom Tiles, Decorative Tile, Floor Tile (glazed), Floor Tile (unglazed), Kitchen Tile, Mosaic Tile (glass), Mosaic Tile (glazed), Mosaic Tile (unglazed), Porcelain Tile
---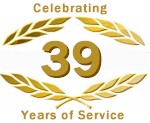 Gallatin Floor Fashion
Gallatin Floor Fashion
399 East Broadway
Gallatin
,
TN
37066
615-451-1696

16 miles from hermitage, TN
---
---
Major Ceramic/Porcelain Brands: Shaw Tile Flooring
and more
Ceramic/Porcelain Products:
Bathroom Tile, Ceramic Tile, Countertop Tile, Decorative Tile, Kitchen Tile, Mosaic Tile (glass), Mosaic Tile (glazed), Porcelain Tile, Spa and Pool Tile, Tile Trims, Wall Tile (glazed), Wall Tile (unglazed)
---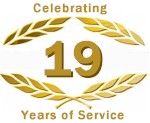 Absolute Carpets Inc
Absolute Carpets Inc
804 Teal Drive
Gallatin
,
TN
37066
615-206-1088

16 miles from hermitage, TN
---
---
Major Ceramic/Porcelain Brands: Shaw Tile Flooring
and more
Ceramic/Porcelain Products:
Bathroom Tile, Ceramic Tile, Countertop Tile, Decorative Tile, Kitchen Tile, Mosaic Tile (glass), Mosaic Tile (glazed), Porcelain Tile, Spa and Pool Tile, Tile Trims, Wall Tile (glazed), Wall Tile (unglazed)
---
Premier Flooring Inc
Premier Flooring Inc
502-A South Cumberland Street
Lebanon
,
TN
37087
615-449-2668

16 miles from hermitage, TN
---
---
Major Ceramic/Porcelain Brands: Shaw Tile Flooring
and more
Ceramic/Porcelain Products:
Bathroom Tile, Ceramic Tile, Decorative Tile, Kitchen Tile
---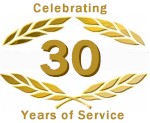 Watson Floor Gallery
Watson Floor Gallery
7114 Moores Lane
Brentwood
,
TN
37027
615-371-1112

16 miles from hermitage, TN
---
Tuesday: 9:00am-5:00pm est
---
Major Ceramic/Porcelain Brands: Shaw Tile Flooring
and more
Ceramic/Porcelain Products:
Bathroom Tile, Ceramic Tile, Decorative Tile, Kitchen Tile, Mosaic Tile (glass), Porcelain Tile
---