Natural CORK® Flooring Dealers:
Charleston, Hanahan, Charleston Afb, Mt Pleasant
Since the early 1900's cork has been used as surface flooring. By constantly incorporating advancing technologies, Natural Cork continues to improve durability, simplify maintenance, and develop new patterns and colors to satisfy current design trends.Natural CORK floors have been featured on HGTV, PBS, and several popular Home Decorating Publications.
Natural CORK® Flooring partners with flooring stores in and around the North Charleston SC area to offer you the best selection of wood flooring youll find anywhere. Your local Natural CORK® Flooring flooring retailer knows about flooring products and can help guide you with your wood flooring purchase.
Natural CORK® Flooring
|
Website
|
Blog
FLOORitNOW
FLOORitNOW
1903 Sam Rittenberg Boulevard
Charleston
,
SC
29407
843-573-0001

4 miles from north charleston, SC
---
---
Major Wood Flooring Brands: Natural CORK® Flooring
and more
Wood Flooring Products:
Bamboo Flooring, Borders and Accents, Cork Flooring, Distressed Wood Flooring, Engineered Plank Flooring, Engineered Wood Flooring, Exotic Hardwood Flooring, Hand Scraped Wood Floors, Hardwood Flooring, Prefinished Engineered Plank, Prefinished Solid Plank, Solid Plank Flooring, Unfinished Engineered Plank, Unfinished Solid Plank, Wood Flooring
---
FLOORitNOW
FLOORitNOW
8550 Rivers Avenue
North Charleston
,
SC
29406
843-744-2684

4 miles from north charleston, SC
---
---
Major Wood Flooring Brands: Natural CORK® Flooring
and more
Wood Flooring Products:
Bamboo Flooring, Borders and Accents, Cork Flooring, Distressed Wood Flooring, Engineered Plank Flooring, Engineered Wood Flooring, Hardwood Flooring, Prefinished Solid Plank, Wood Flooring
---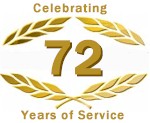 McGrew's Carpets Sales Inc
McGrew's Carpets Sales Inc
1346 Chuck Dawley Boulevard
Mount Pleasant
,
SC
29464
843-884-2623

8 miles from north charleston, SC
---
---
Wood Flooring Products:
Bamboo Flooring, Borders and Accents, Cork Flooring, Distressed Wood Flooring, Engineered Plank Flooring, Engineered Wood Flooring, Exotic Hardwood Flooring, Hand Scraped Wood Floors, Hardwood Flooring, Prefinished Engineered Plank, Prefinished Solid Plank, Solid Plank Flooring, Unfinished Engineered Plank, Unfinished Solid Plank, Wide Plank Flooring, Wood Flooring
---
Rice Planter Carpets Inc
Rice Planter Carpets Inc
486 Wando Park Boulevard
Mount Pleasant
,
SC
29464
843-884-6006

8 miles from north charleston, SC
---
Thursday: 9:00am-5:00pm est
---
Major Wood Flooring Brands: Natural CORK® Flooring
and more
Wood Flooring Products:
Cork Flooring, Engineered Plank Flooring, Engineered Wood Flooring, Solid Plank Flooring, Wood Flooring
---
Wilson's Carpet Plus Inc
Wilson's Carpet Plus Inc
1718 North Main Street
Summerville
,
SC
29483
843-569-7322

17 miles from north charleston, SC
---
---
Major Wood Flooring Brands: Natural CORK® Flooring
and more
Wood Flooring Products:
Bamboo Flooring, Cork Flooring, Distressed Wood Flooring, Engineered Plank Flooring, Exotic Hardwood Flooring, Hand Scraped Wood Floors, Hardwood Flooring, Prefinished Engineered Plank, Prefinished Solid Plank, Solid Plank Flooring, Unfinished Engineered Plank, Unfinished Solid Plank, Wood Flooring
---