Wood Flooring Dealers:
Bear Creek Township, Korn Krest, Wilkes Barre Township, Wilkes Barre
See all of the flooring stores near Plains PA that will assist you in selecting the perfect wood flooring! Most store are full service dealers that carry all types of flooring. You can also determine if each store in offers wood flooring installation, repair and cleaning! Our selection of wood flooring offers the perfect combination of beauty, maintenance and durability. With hundreds of unique colors and patterns, you are sure to find the perfect look to coordinate with your decor.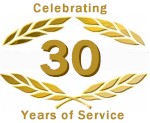 Scorey Brother's Floor Covering
Scorey Brother's Floor Covering
32 Forrest Street
Wilkes Barre
,
PA
18702
570-829-5838

0 miles from plains, PA
---
---
Major Wood Flooring Brands:
Mirage Hardwood Floors, Anderson® EnCore Plus®, Shaw Hardwoods Flooring, Bruce Hardwood Flooring, Armstrong Hardwood Flooring
Wood Flooring Products:
Distressed Wood Flooring, Engineered Wood Flooring, Hardwood Flooring, Parquet Flooring, Parquet Flooring, Solid Plank Flooring, Wood Flooring
---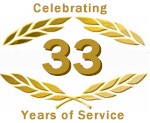 Flooring Excellence, Inc.
Flooring Excellence, Inc.
1230 wyoming Avenue
Forty Fort
,
PA
18704
570 714 2900

2 miles from plains, PA
---
---
Major Wood Flooring Brands:
Shaw Hardwoods Flooring, Hartco® Wood Flooring, Robbins Hardwood Flooring, Mirage Hardwood Floors, Mannington Hardwood Flooring, Bruce Hardwood Flooring, Kentucky Wood Floors, Harris Wood® Floors, Anderson® Hardwood Floors, Kährs Hardwood Flooring, Lauzon Hardwood Flooring, Anderson® EnCore Plus®, Virginia Vintage Hardwood, Mullican Hardwood Flooring, Mohawk Hardwood Flooring, Natural CORK® Flooring
Wood Flooring Products:
Bamboo Flooring, Borders and Accents, Cork Flooring, Distressed Wood Flooring, Engineered Plank Flooring, Engineered Wood Flooring, Exotic Hardwood Flooring, Hand Scraped Wood Floors, Hardwood Flooring, Parquet Flooring, Parquet Flooring, Prefinished Engineered Plank, Prefinished Solid Plank, Solid Plank Flooring, Unfinished Engineered Plank, Unfinished Solid Plank, Wood Flooring

---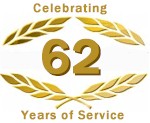 King Glass & Paint Company
King Glass & Paint Company
1079 Main Street
Swoyersville
,
PA
18704

2 miles from plains, PA
---
---
Major Wood Flooring Brands:
Shaw Hardwoods Flooring, Bruce Hardwood Flooring, Kährs Hardwood Flooring, Mullican Hardwood Flooring, Mohawk Hardwood Flooring, Mercier Wood Flooring
Wood Flooring Products:
Engineered Plank Flooring, Engineered Wood Flooring, Exotic Hardwood Flooring, Hand Scraped Wood Floors, Prefinished Engineered Plank, Prefinished Solid Plank, Solid Plank Flooring, Unfinished Engineered Plank, Unfinished Solid Plank, Wood Flooring
---
National Paint & Supply
National Paint & Supply
1154 Wyoming Avenue
Wyoming
,
PA
18644
570-288-1408

5 miles from plains, PA
---
---
Wood Flooring Products:
Engineered Plank Flooring, Prefinished Solid Plank, Wood Flooring
---
KW Carpets & More
KW Carpets & More
Memorial Highway
Dallas
,
PA
18612
570-675-8691

8 miles from plains, PA
---
---
Major Wood Flooring Brands:
Shaw Hardwoods Flooring, Anderson® Hardwood Floors, Mannington Hardwood Flooring, Harris Wood® Floors
Wood Flooring Products:
Borders and Accents, Engineered Plank Flooring, Engineered Wood Flooring, Prefinished Solid Plank, Solid Plank Flooring, Wood Flooring
---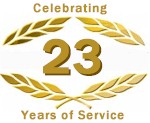 Jerry's Comfort Flooring
Jerry's Comfort Flooring
401 North Keyser Avenue
Scranton
,
PA
18504
570-346-4654

15 miles from plains, PA

Design Home Gallery
Design Home Gallery
5599 Route 6
Dickson City
,
PA
18508
570-383-1112

17 miles from plains, PA
---
---
Major Wood Flooring Brands:
Bruce Hardwood Flooring, Robbins Hardwood Flooring, Hartco® Wood Flooring, Mirage Hardwood Floors, WECork Flooring, Anderson® Hardwood Floors, Wicanders® Cork Flooring, Armstrong Hardwood Flooring, Teragren Bamboo Flooring, DuChateau Hardwood Floors, Bella Cera Hardwood Floors, IndusParquet Exotic Hardwood Floors, Wellmade Bamboo Floors
Wood Flooring Products:
Wood Flooring

---
The Floor Store Inc
The Floor Store Inc
1650 North Keyser Avenue
Scranton
,
PA
18508
570-342-9952

17 miles from plains, PA
---
---
Major Wood Flooring Brands:
Shaw Hardwoods Flooring, Bruce Hardwood Flooring, Mohawk Hardwood Flooring, Ferma Wood Flooring
Wood Flooring Products:
Engineered Wood Flooring, Solid Plank Flooring
---

Classic Floor Covering
Classic Floor Covering
205 South Poplar Street
Hazelton
,
PA
18201
570-455-2616

19 miles from plains, PA
---
---
Major Wood Flooring Brands:
Anderson® Hardwood Floors, Wicanders® Cork Flooring, Armstrong Hardwood Flooring, Teragren Bamboo Flooring, DuChateau Hardwood Floors, Bella Cera Hardwood Floors, IndusParquet Exotic Hardwood Floors, Wellmade Bamboo Floors, Mirage Hardwood Floors, Bruce Hardwood Flooring, WECork Flooring, Hartco® Wood Flooring, Robbins Hardwood Flooring
Wood Flooring Products:
Wood Flooring
---
Dalton Carpet
Dalton Carpet
2100 Route 6 & 11
La Plume
,
PA
18440
570-945-7734

22 miles from plains, PA
---
---
Major Wood Flooring Brands:
PG Model® Gymnasium Flooring

---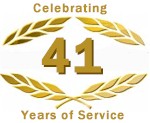 Jake's Carpet
Jake's Carpet
577 Hamlin Highway
Hamlin
,
PA
18427
570-689-7188

29 miles from plains, PA
---
---
Major Wood Flooring Brands:
Bruce Hardwood Flooring, Shaw Hardwoods Flooring, Mullican Hardwood Flooring, Anderson® Hardwood Floors, Virginia Vintage Hardwood, WECork Flooring, Anderson® EnCore Plus®, Armstrong Hardwood Flooring
Wood Flooring Products:
Acrylic Impregnated, Bamboo Flooring, Borders and Accents, Cork Flooring, Cork Plank Flooring, Cork Tile Flooring, Distressed Wood Flooring, Engineered Longstrip, Engineered Plank Flooring, Engineered Wood Flooring, Exotic Hardwood Flooring, Hand Scraped Wood Floors, Hardwood Flooring, Parquet Flooring, Parquet Flooring, Prefinished Engineered Parquet, Prefinished Engineered Plank, Prefinished Solid Parquet, Prefinished Solid Plank, Prefinished Strip Flooring, Random Width Plank, Solid Plank Flooring, Trims and Moldings, Unfinished Engineered Plank, Unfinished Solid Plank, Wide Plank Flooring, Wood Flooring
---