Commercial Flooring Dealers:
Choctaw, Midwest City, Harrah, Spencer
See all of the flooring stores near Choctaw OK that will assist you in selecting the perfect commercial flooring! Most store are full service dealers that carry all types of flooring. You can also determine if each store in offers commercial flooring installation, repair and cleaning!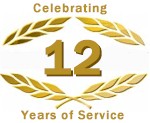 Metro Flooring & Design LLC
Metro Flooring & Design LLC
2719 South Service Road
Moore
,
OK
73160
405-703-4085

14 miles from choctaw, OK
---
---
Major Specialty Floors Brands:
Shaw Contract Flooring
Commercial Flooring Products:
Asphalt Tile Flooring, Floor Heating System, Flooring , Slip Resistant Flooring, Specialty Floors, Tile Flooring
---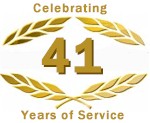 Bryan's Flooring
Bryan's Flooring
601 West I-240 Service Road
Oklahoma City
,
OK
73139
405-634-4136

15 miles from choctaw, OK
---
---
Major Specialty Floors Brands:
Forbo Flooring, Shaw Contract Flooring
Commercial Flooring Products:
Slip Resistant Flooring, Specialty Floors

---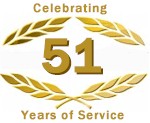 Cornelson Flooring
Cornelson Flooring
4327 NW 23rd Street
Oklahoma City
,
OK
73107
405-943-1715

17 miles from choctaw, OK
---
---
Major Specialty Floors Brands:
Shaw Contract Flooring, SunTouch® Radiant Floors
Commercial Flooring Products:
Flooring
---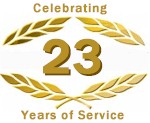 Floorco Design Center
Floorco Design Center
11716 SW Avenue
Oklahoma City
,
OK
73170
405-790-0309

17 miles from choctaw, OK
---
---
Major Specialty Floors Brands:
SunTouch® Radiant Floors, Shaw Contract Flooring
Commercial Flooring Products:
Flooring , Slip Resistant Flooring, Specialty Floors
---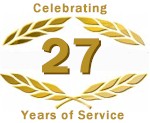 Cornet Carpet
Cornet Carpet
4530 NW 50th Street
Warr Acres
,
OK
73122
405-232-3074

20 miles from choctaw, OK
---
---
Major Specialty Floors Brands:
Forbo Flooring, Shaw Contract Flooring
Commercial Flooring Products:
Slip Resistant Flooring, Specialty Floors
---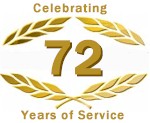 Miller's Floor Store
Miller's Floor Store
4713 NW 10th Street
Oklahoma City
,
OK
73127
405-946-0711

20 miles from choctaw, OK
---
---
Major Specialty Floors Brands:
Shaw Contract Flooring
Commercial Flooring Products:
Flooring , Slip Resistant Flooring, Specialty Floors
---
---
---
Major Specialty Floors Brands:
Shaw Contract Flooring
Commercial Flooring Products:
Flooring
---
Bailey's Floor Covering
Bailey's Floor Covering
920 Jim Thorpe Boulevard
Prague
,
OK
74864
(405) 567-0175

32 miles from choctaw, OK
---
---
Major Specialty Floors Brands:
Shaw Contract Flooring
Commercial Flooring Products:
Slip Resistant Flooring, Specialty Floors

---
---
Narrow Your Focus for a Particular Brand of Specialty Floors
---
Narrow Your Focus for a Particular Product Type of Specialty Floors