Wicanders® Cork Flooring Dealers:
Akron, Barberton, Norton, Tallmadge
Whether you choose the floating or stick-down option, WICANDERS floors are quicker and easier to install than ever before. With the improved CORKLOC-design and increased sizes of the stick-down range, a WICANDERS floor saves time and reduces installation expense.
Wicanders® Cork Flooring partners with flooring stores in and around the Akron OH area to offer you the best selection of wood flooring youll find anywhere. Your local Wicanders® Cork Flooring flooring retailer knows about flooring products and can help guide you with your wood flooring purchase.
Wicanders® Cork Flooring
|
Website
|
Green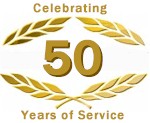 K - Carpet & Rug Gallery
K - Carpet & Rug Gallery
4649 Belden Village
Canton
,
OH
44718
330-492-1906

13 miles from akron, OH
---
Tuesday: 9:30am - 8:30pm est
---
Major Wood Flooring Brands: Wicanders® Cork Flooring
and more
Wood Flooring Products:
Bamboo Flooring, Borders and Accents, Cork Flooring, Engineered Plank Flooring, Engineered Wood Flooring, Exotic Hardwood Flooring, Hand Scraped Wood Floors, Prefinished Engineered Plank, Prefinished Solid Plank, Solid Plank Flooring, Unfinished Engineered Plank, Unfinished Solid Plank, Wood Flooring
---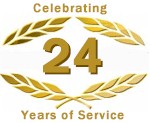 Heritage Floor Coverings
Heritage Floor Coverings
10139 Royalton Road
North Royalton
,
OH
44133
440-237-4090

22 miles from akron, OH
---
---
Wood Flooring Products:
Acrylic Impregnated, Bamboo Flooring, Borders and Accents, Cork Flooring, Cork Sheet Goods, Cork Tile Flooring, Corners and Inlays, Crests and Medallions, Engineered Longstrip, Engineered Plank Flooring, Engineered Wood Flooring, Exotic Hardwood Flooring, Hand Scraped Wood Floors, Prefinished Engineered Parquet, Prefinished Engineered Plank, Prefinished Solid Parquet, Prefinished Solid Plank, Prefinished Strip Flooring, Solid Plank Flooring, Trims and Moldings, Unfinished Engineered Plank, Unfinished Solid Plank, Wood Flooring
---
---
Learn More:
Flooring
:
Area Rugs
:
Carpeting
:
Ceramic / Porcelain Flooring
:
Laminate Flooring
:
Natural Stone Floors
:
Specialty Floors
:
Vinyl / Resilient Flooring
:
Wood Flooring
:

Select Floors
Select Floors
5257 Wallings Road
North Royalton
,
OH
44133
440-237-6080

22 miles from akron, OH
---
---
Major Wood Flooring Brands:
Wicanders® Cork Flooring and more
Wood Flooring Products:
Wood Flooring

---

Southwest Floors
Southwest Floors
7565 Broadview Road
Seven Hills
,
OH
44131
216-447-0066

24 miles from akron, OH
---
---
Major Wood Flooring Brands:
Wicanders® Cork Flooring and more
Wood Flooring Products:
Engineered Wood Flooring, Solid Plank Flooring, Wood Flooring

---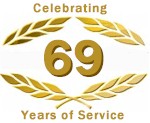 Webber Floor Covering
Webber Floor Covering
15501 Broadway
Maple Heights
,
OH
44137
216-662-5370

25 miles from akron, OH
---
---
Wood Flooring Products:
Bamboo Flooring, Borders and Accents, Cork Flooring, Corners and Inlays, Crests and Medallions, Distressed Wood Flooring, Engineered Plank Flooring, Engineered Wood Flooring, Exotic Hardwood Flooring, Hand Scraped Wood Floors, Hardwood Flooring, Parquet Flooring, Parquet Flooring, Prefinished Engineered Plank, Prefinished Solid Plank, Solid Plank Flooring, Unfinished Engineered Plank, Unfinished Solid Plank, Wide Plank Flooring, Wood Flooring
---

Eskay Floor Covering
Eskay Floor Covering
356 West Bagley Road
Berea
,
OH
44017
440-234-0055

28 miles from akron, OH
---
---
Major Wood Flooring Brands:
Wicanders® Cork Flooring and more
Wood Flooring Products:
Wood Flooring

---

Burton Carpet Shoppe, Inc
Burton Carpet Shoppe, Inc
12300 Kinsman Road
Newbury
,
OH
44065
440-564-8151

32 miles from akron, OH
---
---
Major Wood Flooring Brands: Wicanders® Cork Flooring
and more
Wood Flooring Products:
Wood Flooring
---