Commercial Flooring Dealers:
Westgate, Brentwood, Raleigh, Knightdale
See all of the flooring stores near Raleigh NC that will assist you in selecting the perfect commercial flooring! Most store are full service dealers that carry all types of flooring. You can also determine if each store in offers commercial flooring installation, repair and cleaning!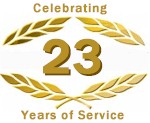 Preferred Flooring
Preferred Flooring
8411 Glenwood Avenue
Raleigh
,
NC
27612
919-782-3330

2 miles from raleigh, NC
---
---
Major Specialty Floors Brands:
TEC Specialty Products
Commercial Flooring Products:
Slip Resistant Flooring, Specialty Floors
---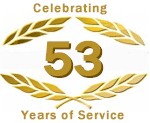 Terry's Floor Fashions Inc
Terry's Floor Fashions Inc
4628 Atlantic Avenue
RALEIGH
,
NC
27604
919-872-3155

3 miles from raleigh, NC
---
Tuesday: 9:00am-6:00pm est
---
Major Specialty Floors Brands:
Shaw Contract Flooring, Forbo Flooring
Commercial Flooring Products:
Slip Resistant Flooring, Specialty Floors
---

CarpetsPlus Of Raleigh Inc
CarpetsPlus Of Raleigh Inc
1657 Old Louisburg Road
Raleigh
,
NC
27604
919-834-4656

3 miles from raleigh, NC
---
---
Major Specialty Floors Brands:
Shaw Contract Flooring
---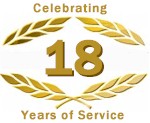 Designer Flooring & Interiors
Designer Flooring & Interiors
966 Trinity Road
Raleigh
,
NC
27607
919-852-4426

4 miles from raleigh, NC
---
---
Major Specialty Floors Brands:
SureStep Tire Tile, VPI Resilient Flooring
Commercial Flooring Products:
Slip Resistant Flooring, Specialty Floors
---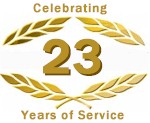 LDR Flooring Contractors
LDR Flooring Contractors
2208-G Associate Drive
Raleigh
,
NC
27603
919-662-9880

9 miles from raleigh, NC
---
---
Major Specialty Floors Brands:
Forbo Flooring, SureStep Tire Tile
Commercial Flooring Products:
Slip Resistant Flooring, Specialty Floors
---
Triangle Flooring & Surfaces
Triangle Flooring & Surfaces
309 Sherwee Drive
Raleigh
,
NC
27603
919-615-2275

9 miles from raleigh, NC
---
---
Major Specialty Floors Brands:
Forbo Flooring, Shaw Contract Flooring
Commercial Flooring Products:
Slip Resistant Flooring, Specialty Floors

---
Terry's Floor Fashions Inc
Terry's Floor Fashions Inc
911 Kildaire Farm Road
Cary
,
NC
27511
919-467-3226

10 miles from raleigh, NC
---
Tuesday: 9:00am-6:00pm est
---
Major Specialty Floors Brands:
Forbo Flooring, Shaw Contract Flooring
Commercial Flooring Products:
Slip Resistant Flooring, Specialty Floors
---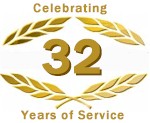 Designer Floor Fashions
Designer Floor Fashions
412-B East Williams NC Hwy 55
Apex
,
NC
27502
919-363-0975

13 miles from raleigh, NC
---
Tuesday: 9:00am-5:00pm est
---
Major Specialty Floors Brands:
Forbo Flooring
---
---
---
Major Specialty Floors Brands:
Shaw Contract Flooring
Commercial Flooring Products:
Slip Resistant Flooring, Specialty Floors
---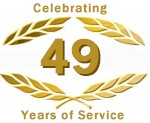 Frazee Carpet & Interiors
Frazee Carpet & Interiors
3113 Hillsborough Road
Durham
,
NC
27705
919-286-5570

21 miles from raleigh, NC
---
Tuesday: 8:00 am - 5:00 pm
---
Major Specialty Floors Brands:
Forbo Flooring, Marmoleum® Linoleum Floors, Shaw Contract Flooring, SunTouch® Radiant Floors
Commercial Flooring Products:
Slip Resistant Flooring, Specialty Floors
---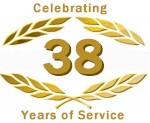 Flooring by Design
Flooring by Design
5337 North Roxboro Road
Durham
,
NC
27712
919-477-9849

23 miles from raleigh, NC
---
---
Major Specialty Floors Brands:
Forbo Flooring, Shaw Contract Flooring, Marmoleum® Linoleum Floors, SunTouch® Radiant Floors
Commercial Flooring Products:
Slip Resistant Flooring, Specialty Floors
---
---
Narrow Your Focus for a Particular Brand of Specialty Floors
---
Narrow Your Focus for a Particular Product Type of Specialty Floors