Wood Flooring Dealers:
La Grange, Seven Springs, Goldsboro, Seymour Johnson A F B
See all of the flooring stores near La Grange NC that will assist you in selecting the perfect wood flooring! Most store are full service dealers that carry all types of flooring. You can also determine if each store in offers wood flooring installation, repair and cleaning! Our selection of wood flooring offers the perfect combination of beauty, maintenance and durability. With hundreds of unique colors and patterns, you are sure to find the perfect look to coordinate with your decor.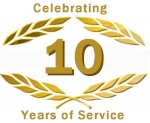 Elite Flooring & Interiors Inc
Elite Flooring & Interiors Inc
Highway 70 East Bypass
La Grange
,
NC
28551
252-566-4445

0 miles from la grange, NC
---
---
Major Wood Flooring Brands:
Bruce Hardwood Flooring, Anderson® Hardwood Floors, Mullican Hardwood Flooring, LM Hardwood Flooring
Wood Flooring Products:
Borders and Accents, Engineered Plank Flooring, Engineered Wood Flooring, Exotic Hardwood Flooring, Hand Scraped Wood Floors, Prefinished Engineered Plank, Prefinished Solid Plank, Solid Plank Flooring, Unfinished Engineered Plank, Unfinished Solid Plank
---

Abbey Carpet Of Goldsboro Inc
Abbey Carpet Of Goldsboro Inc
204 West New Hope Road
Goldsboro
,
NC
27534
919-778-5707

8 miles from la grange, NC
---
---
Major Wood Flooring Brands:
Bruce Hardwood Flooring, Mullican Hardwood Flooring, Armstrong Hardwood Flooring, Teragren Bamboo Flooring
---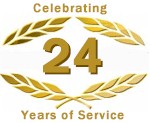 Southland Wholesale Flooring
Southland Wholesale Flooring
201 East New Bern Road
Kinston
,
NC
28501
252-523-9010

11 miles from la grange, NC
---
---
Major Wood Flooring Brands:
Shaw Hardwoods Flooring, Robina Hardwood Floors, WECork Flooring, BerryAlloc Parquet Flooring, Mannington Hardwood Flooring, Mohawk Hardwood Flooring, Scandian Wood Floors, Armstrong Hardwood Flooring, Kraus Hardwood Floors, Mullican Hardwood Flooring, Bruce Hardwood Flooring, Hartco® Wood Flooring, Natural CORK® Flooring, Somerset Hardwood Flooring, Wellmade Bamboo Floors, Artisan Hardwood Floors
Wood Flooring Products:
Distressed Wood Flooring, Engineered Plank Flooring, Engineered Wood Flooring, Exotic Hardwood Flooring, Hand Scraped Wood Floors, Hardwood Flooring, Parquet Flooring, Parquet Flooring, Prefinished Engineered Plank, Prefinished Solid Plank, Solid Plank Flooring, Unfinished Engineered Plank, Unfinished Solid Plank, Wide Plank Flooring, Wood Flooring

---
Flooring Gallery
Flooring Gallery
1144 US Highway 258 North
Kinston
,
NC
28504
252-522-4081

11 miles from la grange, NC
---
---
Major Wood Flooring Brands:
Mullican Hardwood Flooring, Bruce Hardwood Flooring
Wood Flooring Products:
Engineered Plank Flooring, Exotic Hardwood Flooring, Hand Scraped Wood Floors, Prefinished Engineered Plank, Prefinished Solid Plank, Solid Plank Flooring, Unfinished Engineered Plank, Unfinished Solid Plank
---
Carolina Overhead Door Company
Carolina Overhead Door Company
2305 Us Highway 70 West
Goldsboro
,
NC
27530
919-751-1645

12 miles from la grange, NC
---
---
Major Wood Flooring Brands:
Armstrong Hardwood Flooring
Wood Flooring Products:
Distressed Wood Flooring, Hardwood Flooring, Parquet Flooring, Parquet Flooring, Wood Flooring
---
Williams Home Center
Williams Home Center
2209 East Ash Street
Goldsboro
,
NC
27530
919-735-7717

12 miles from la grange, NC
---
---
Major Wood Flooring Brands:
Mannington Hardwood Flooring, Bruce Hardwood Flooring, Armstrong Hardwood Flooring
Wood Flooring Products:
Distressed Wood Flooring, Engineered Plank Flooring, Hardwood Flooring, Parquet Flooring, Parquet Flooring, Wood Flooring
---
Elite Flooring & Interiors
Elite Flooring & Interiors
2323 Elaine's Way
N/A
,
N/A
28590
252-561-7755

27 miles from la grange, NC
---
---
Wood Flooring Products:
Engineered Plank Flooring, Prefinished Solid Plank, Wood Flooring
---
Elite Flooring & Interiors Inc
Elite Flooring & Interiors Inc
2323 Elaines Way
Winterville
,
NC
28590
252-205-7116

27 miles from la grange, NC
---
---
Major Wood Flooring Brands:
Bruce Hardwood Flooring, Anderson® Hardwood Floors, Mullican Hardwood Flooring, LM Hardwood Flooring
Wood Flooring Products:
Borders and Accents, Engineered Plank Flooring, Engineered Wood Flooring, Exotic Hardwood Flooring, Hand Scraped Wood Floors, Prefinished Engineered Plank, Prefinished Solid Plank, Solid Plank Flooring, Unfinished Engineered Plank, Unfinished Solid Plank
---
Carpets By David
Carpets By David
307 West Nash Street
Wilson
,
NC
27893
252-293-4447

30 miles from la grange, NC
---
---
Major Wood Flooring Brands:
Shaw Hardwoods Flooring, Mannington Hardwood Flooring, Armstrong Hardwood Flooring
Wood Flooring Products:
Distressed Wood Flooring, Engineered Plank Flooring, Engineered Wood Flooring, Hardwood Flooring, Parquet Flooring, Parquet Flooring, Solid Plank Flooring, Wood Flooring

---
Richie Ballance Flooring
Richie Ballance Flooring
3042 Forest Hills Road
Wilson
,
NC
27893
252-291-0122

30 miles from la grange, NC
---
---
Major Wood Flooring Brands:
Mohawk Hardwood Flooring, Wicanders® Cork Flooring, Armstrong Hardwood Flooring, Mannington Hardwood Flooring, Bruce Hardwood Flooring
Wood Flooring Products:
Cork Flooring, Distressed Wood Flooring, Engineered Plank Flooring, Hardwood Flooring, Parquet Flooring, Parquet Flooring, Wood Flooring
---
Carpets By Thad
Carpets By Thad
2861 A Ward Boulevard
Wilson
,
NC
27893
252-243-4222

30 miles from la grange, NC
---
---
Major Wood Flooring Brands:
Hartco® Wood Flooring, Robbins Hardwood Flooring, Bruce Hardwood Flooring
Wood Flooring Products:
Wood Flooring

---