American Olean® Tile Dealers:
Greensboro, Mcleansville, Pleasant Garden, Browns Summit
American Olean is capitalizing on our prominent name recognition and historically strong reputation as a quality provider of high-end ceramic tile to both commercial and residential users. The American Olean brand is distributed through approximately 100 independent distributors who service about 5,000 retail outlets. We will continue to increase our presence in the independent distibutor channel to better service our customers, particularly in floor tile products. American Olean is positioned as your preferred supplier of ceramic floor tile providing our customers with a true one-stop source.
American Olean® Tile partners with flooring stores in and around the Greensboro NC area to offer you the best selection of ceramic and porcelain you'll find anywhere. Your local American Olean® Tile flooring retailer knows about flooring products and can help guide you with your ceramic and porcelain purchase.
American Olean® Tile
|
Website
|
Warranty
|
Install
|
Maintain
|
FAQs
|
Green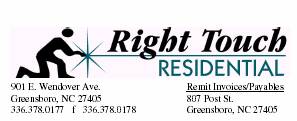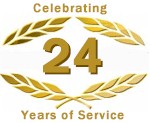 Right Touch Residential
Right Touch Residential
901 Wendover Ave E
Greensboro
,
NC
27405
336-378-0177

2 miles from greensboro, NC
---
---
Major Ceramic/Porcelain Brands:
American Olean® Tile and more
Ceramic/Porcelain Products:
Bathroom Tile, Borders and Medallions, Ceramic Tile, Countertop Tile, Decorative Tile, Floor Tile (glazed), Floor Tile (unglazed), Hard Surface, Kitchen Tile, Mosaic Tile (glass), Mosaic Tile (glazed), Porcelain Tile, Spa and Pool Tile, Tile Trims, Wall Tile (glazed), Wall Tile (unglazed)

---

Carolina Acoustical & Flooring
Carolina Acoustical & Flooring
1107 West Lee Street
Greensboro
,
NC
27435
336-273-8853

2 miles from greensboro, NC
---
---
Major Ceramic/Porcelain Brands: American Olean® Tile
and more
Ceramic/Porcelain Products:
Bathroom Tile, Ceramic Tile, Countertop Tile, Decorative Tile, Kitchen Tile, Mosaic Tile (glass), Mosaic Tile (glazed), Porcelain Tile, Spa and Pool Tile, Tile Trims, Wall Tile (glazed), Wall Tile (unglazed)
---

Carpetsplus Colortile By Trotter
Carpetsplus Colortile By Trotter
1625 Stanley Road
Greensboro
,
NC
27407
336-285-9459

6 miles from greensboro, NC
---
---
Major Ceramic/Porcelain Brands: American Olean® Tile
and more
---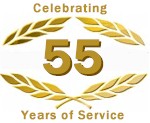 Marion Tile & Flooring
Marion Tile & Flooring
4719 Pleasant Garden Road
Pleasant Garden
,
NC
27313
336-674-8839

8 miles from greensboro, NC
---
---
Major Ceramic/Porcelain Brands: American Olean® Tile
and more
Ceramic/Porcelain Products:
Bathroom Tile, Ceramic Tile, Countertop Tile, Decorative Tile, Kitchen Tile, Mosaic Tile (glass), Mosaic Tile (glazed), Porcelain Tile, Spa and Pool Tile, Tile Trims, Wall Tile (glazed), Wall Tile (unglazed)
---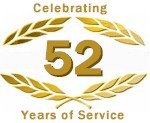 Monnett Carpets & Draperies
Monnett Carpets & Draperies
5 Wendy Court
Greensboro
,
NC
27409
336-218-0550

8 miles from greensboro, NC
---
Thursday: 7:30am-5:00pm est
---
Major Ceramic/Porcelain Brands: American Olean® Tile
and more
Ceramic/Porcelain Products:
Bathroom Tile, Ceramic Tile, Countertop Tile, Decorative Tile, Kitchen Tile, Mosaic Tile (glass), Mosaic Tile (glazed), Porcelain Tile, Spa and Pool Tile, Tile Trims, Wall Tile (glazed), Wall Tile (unglazed)
---
Totally Floored
Totally Floored
7302 Cessna Drive
Greensboro
,
NC
27409
336-665-9229

8 miles from greensboro, NC
---
---
Major Ceramic/Porcelain Brands: American Olean® Tile
and more
Ceramic/Porcelain Products:
Bathroom Tile, Ceramic Tile, Countertop Tile, Decorative Tile, Kitchen Tile, Mosaic Tile (glass), Mosaic Tile (glazed), Porcelain Tile, Spa and Pool Tile, Tile Trims, Wall Tile (glazed), Wall Tile (unglazed)
---
Hardwoods Unlimited
Hardwoods Unlimited
6909 Burlington Road
Whitsett
,
NC
27377
336-449-4222

9 miles from greensboro, NC
---
---
Major Ceramic/Porcelain Brands: American Olean® Tile
and more
Ceramic/Porcelain Products:
Bathroom Tile, Ceramic Tile, Countertop Tile, Decorative Tile, Kitchen Tile, Mosaic Tile (glass), Mosaic Tile (glazed), Porcelain Tile, Spa and Pool Tile, Tile Trims, Wall Tile (glazed), Wall Tile (unglazed)
---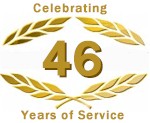 Decorative Magic Design Center
Decorative Magic Design Center
1102 North Main Street
High Point
,
NC
27262
336-869-0158

15 miles from greensboro, NC
---
---
Major Ceramic/Porcelain Brands: American Olean® Tile
and more
Ceramic/Porcelain Products:
Bathroom Tile, Ceramic Tile, Countertop Tile, Decorative Tile, Floor Tile (glazed), Kitchen Tile, Mosaic Tile (glass), Mosaic Tile (glazed), Porcelain Tile, Spa and Pool Tile, Tile Trims, Wall Tile (glazed), Wall Tile (unglazed)
---
Haw River Flooring Inc
Haw River Flooring Inc
205 Main Street
Haw River
,
NC
27258
336-578-1809

24 miles from greensboro, NC
---
---
Major Ceramic/Porcelain Brands: American Olean® Tile
and more
Ceramic/Porcelain Products:
Bathroom Tile, Ceramic Tile, Countertop Tile, Decorative Tile, Kitchen Tile, Mosaic Tile (glass), Mosaic Tile (glazed), Porcelain Tile, Spa and Pool Tile, Tile Trims, Wall Tile (glazed), Wall Tile (unglazed)
---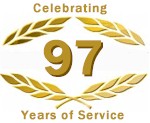 Bob Grubbs' Carpet Designers
Bob Grubbs' Carpet Designers
1168 West Fourth Street
Winston-Salem
,
NC
27101
336-725-8226

24 miles from greensboro, NC
---
---
Major Ceramic/Porcelain Brands: American Olean® Tile
and more
Ceramic/Porcelain Products:
Bathroom Tile, Ceramic Tile, Countertop Tile, Decorative Tile, Floor Tile (glazed), Kitchen Tile, Mosaic Tile (glass), Mosaic Tile (glazed), Porcelain Tile, Spa and Pool Tile, Tile Trims, Wall Tile (glazed), Wall Tile (unglazed)
---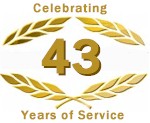 Styron Floor Covering
Styron Floor Covering
1139 Burke Street
Winston-Salem
,
NC
27101
336-725-1841

24 miles from greensboro, NC
---
---
Major Ceramic/Porcelain Brands: American Olean® Tile
and more
Ceramic/Porcelain Products:
Bathroom Tile, Ceramic Tile, Countertop Tile, Decorative Tile, Kitchen Tile, Mosaic Tile (glass), Mosaic Tile (glazed), Porcelain Tile, Spa and Pool Tile, Tile Trims, Wall Tile (glazed), Wall Tile (unglazed)
---