Commercial Flooring Dealers:
Lexington, Linwood, Thomasville, Spencer
See all of the flooring stores near Cotton_grove NC that will assist you in selecting the perfect commercial flooring! Most store are full service dealers that carry all types of flooring. You can also determine if each store in offers commercial flooring installation, repair and cleaning!

J & J Carpet & Floor Covering
J & J Carpet & Floor Covering
213 Highway 64 West
Lexington
,
NC
27292
336-249-6672

0 miles from cotton grove, NC
---
---
Major Specialty Floors Brands:
TEC Specialty Products, Shaw Contract Flooring
Commercial Flooring Products:
Slip Resistant Flooring, Specialty Floors
---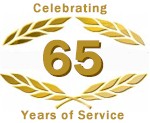 EE Wilson Floor Covering Inc
EE Wilson Floor Covering Inc
1725 Cotton Grove Road
Lexington
,
NC
27292
336-357-5555

0 miles from cotton grove, NC
---
---
Major Specialty Floors Brands:
TEC Specialty Products
Commercial Flooring Products:
Slip Resistant Flooring, Specialty Floors
---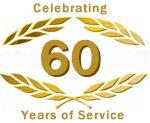 Pilot Floor Covering Inc
Pilot Floor Covering Inc
6633 Old US Highway 52
Welcome
,
NC
27374
336-731-2146

6 miles from cotton grove, NC
---
---
Major Specialty Floors Brands:
SunTouch® Radiant Floors, Shaw Contract Flooring
Commercial Flooring Products:
Slip Resistant Flooring, Specialty Floors
---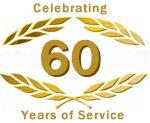 Pilot Floor Covering
Pilot Floor Covering
25 East Clemmonsville Road
Winston Salem
,
NC
27127
336-785-1066

15 miles from cotton grove, NC
---
---
Major Specialty Floors Brands:
Shaw Contract Flooring
Commercial Flooring Products:
Slip Resistant Flooring, Specialty Floors
---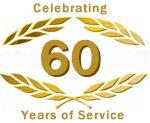 Pilot Floor Covering Inc
Pilot Floor Covering Inc
945 Highway 66 South
Kernersville
,
NC
27127
336-996-8400

15 miles from cotton grove, NC
---
---
Major Specialty Floors Brands:
Shaw Contract Flooring, SunTouch® Radiant Floors
Commercial Flooring Products:
Slip Resistant Flooring, Specialty Floors
---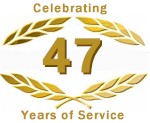 Decorative Magic Design Center
Decorative Magic Design Center
1102 North Main Street
High Point
,
NC
27262
336-869-0158

16 miles from cotton grove, NC
---
---
Major Specialty Floors Brands:
Shaw Contract Flooring, Altro Floors
Commercial Flooring Products:
Slip Resistant Flooring, Specialty Floors
---

Elkes Carpet One
Elkes Carpet One
1585 Gable Street
High Point
,
NC
27260
336-887-5054

17 miles from cotton grove, NC
---
---
Major Specialty Floors Brands:
Forbo Flooring
Commercial Flooring Products:
Slip Resistant Flooring, Specialty Floors
---
Glover Carpets & Interiors
Glover Carpets & Interiors
714 Greenboro Road
High Point
,
NC
27260
336-884-5579

17 miles from cotton grove, NC
---
---
Major Specialty Floors Brands:
Shaw Contract Flooring
---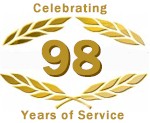 Bob Grubbs' Carpet Designers
Bob Grubbs' Carpet Designers
1168 West Fourth Street
Winston-Salem
,
NC
27101
336-725-8226

19 miles from cotton grove, NC
---
---
Major Specialty Floors Brands:
Shaw Contract Flooring
Commercial Flooring Products:
Flooring , Slip Resistant Flooring, Specialty Floors
---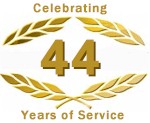 Styron Floor Covering
Styron Floor Covering
1139 Burke Street
Winston-Salem
,
NC
27101
336-725-1841

19 miles from cotton grove, NC
---
---
Major Specialty Floors Brands:
Marmoleum® Linoleum Floors, Forbo Flooring
---

Carpet One By Henry
Carpet One By Henry
940 Burke Street
Winston Salem
,
NC
27101
336-793-8076

19 miles from cotton grove, NC
---
---
Major Specialty Floors Brands:
SureStep Tire Tile, PROTECT-ALL® Flooring, Scofield® Decorative Concrete
Commercial Flooring Products:
Slip Resistant Flooring, Specialty Floors
---
---
Narrow Your Focus for a Particular Brand of Specialty Floors
---
Narrow Your Focus for a Particular Product Type of Specialty Floors