Mannington Hardwood Flooring Dealers:
Bear Mountain, Tomkins Cove, Highland Falls, Buchanan
ManningElegance engineered for superior performance. Engineered Hardwood flooring is real hardwood - the word "engineered" just refers to the way in which it's made. And there are many benefits to choosing an engineered product over a solid product.
Mannington Hardwood Flooring partners with flooring stores in and around the Bear Mountain NY area to offer you the best selection of wood flooring youll find anywhere. Your local Mannington Hardwood Flooring flooring retailer knows about flooring products and can help guide you with your wood flooring purchase.
Mannington Hardwood Flooring
|
Website
|
Brochure
|
Design Tools
|
Warranty
|
Install
|
Clean
|
Maintain
|
FAQs
|
Blog
|
Green
D & P Floor Covering Inc
D & P Floor Covering Inc
1723 East Main Street
Mohegan Lake
,
NY
10547
914-526-4100

7 miles from bear mountain, NY
---
---
Major Wood Flooring Brands:
Mannington Hardwood Flooring and more
Wood Flooring Products:
Engineered Plank Flooring, Wood Flooring

---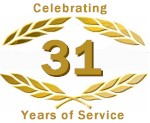 Absolute Flooring Inc
Absolute Flooring Inc
1735 Front Street
Yorktown Heights
,
NY
10598
914-245-0225

10 miles from bear mountain, NY
---
---
Major Wood Flooring Brands: Mannington Hardwood Flooring
and more
Wood Flooring Products:
Cork Flooring, Distressed Wood Flooring, Engineered Plank Flooring, Hardwood Flooring, Parquet Flooring, Parquet Flooring, Wood Flooring
---
Allure Carpet & Floor
Allure Carpet & Floor
174 South Main Street
New City
,
NY
10956
845-709-6479

11 miles from bear mountain, NY
---
---
Major Wood Flooring Brands: Mannington Hardwood Flooring
and more
Wood Flooring Products:
Distressed Wood Flooring, Engineered Plank Flooring, Hardwood Flooring, Parquet Flooring, Parquet Flooring, Wood Flooring
---

CarpetsPlus ColorTile of New York
CarpetsPlus ColorTile of New York
115 North Route 9 West
Congers
,
NY
10920
845-267-0800

11 miles from bear mountain, NY
---
---
Major Wood Flooring Brands: Mannington Hardwood Flooring
and more
---
A-Z Carpet
A-Z Carpet
29 South Main Street
Spring Valley
,
NY
10977
845-222-7960

13 miles from bear mountain, NY
---
---
Major Wood Flooring Brands:
Mannington Hardwood Flooring and more
Wood Flooring Products:
Engineered Plank Flooring, Engineered Wood Flooring, Prefinished Solid Plank, Solid Plank Flooring, Wood Flooring

---
Ekizian Carpet & Flooring Inc
Ekizian Carpet & Flooring Inc
78 South Middletown Road
Nanuet
,
NY
10954
845-623-8877

14 miles from bear mountain, NY
---
---
Major Wood Flooring Brands:
Mannington Hardwood Flooring and more
Wood Flooring Products:
Borders and Accents, Engineered Plank Flooring, Engineered Wood Flooring, Prefinished Solid Plank, Solid Plank Flooring, Wood Flooring

---
Peter Melnick Inc
Peter Melnick Inc
81 Windemere Avenue
Greenwood Lake
,
NY
10925
845-477-0520

16 miles from bear mountain, NY
---
---
Major Wood Flooring Brands: Mannington Hardwood Flooring
and more
Wood Flooring Products:
Engineered Plank Flooring, Wood Flooring
---

TF Andrew Carpet One Floor & Home
TF Andrew Carpet One Floor & Home
69 North Broadway
Tarrytown
,
NY
10591
914-631-1655

17 miles from bear mountain, NY
---
---
Major Wood Flooring Brands: Mannington Hardwood Flooring
and more
Wood Flooring Products:
Engineered Plank Flooring, Prefinished Solid Plank, Wood Flooring
---
Park Ridge Flooring Inc
Park Ridge Flooring Inc
196 Kinderkamack Road
Park Ridge
,
NJ
07656
201-391-0616

18 miles from bear mountain, NY
---
---
Major Wood Flooring Brands: Mannington Hardwood Flooring
and more
Wood Flooring Products:
Engineered Plank Flooring, Wood Flooring
---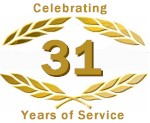 Tri-State Carpet Connections
Tri-State Carpet Connections
366 Western Highway
Tappan
,
NY
10983
845-365-1366

19 miles from bear mountain, NY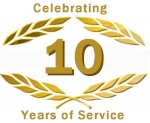 Premier Flooring
Premier Flooring
267 Sawmill River Road
Elmsford
,
NY
10523
914-345-0171

19 miles from bear mountain, NY
---
---
Major Wood Flooring Brands: Mannington Hardwood Flooring
and more
Wood Flooring Products:
Cork Flooring, Distressed Wood Flooring, Engineered Plank Flooring, Engineered Wood Flooring, Exotic Hardwood Flooring, Hand Scraped Wood Floors, Hardwood Flooring, Parquet Flooring, Parquet Flooring, Prefinished Engineered Plank, Prefinished Solid Plank, Solid Plank Flooring, Unfinished Engineered Plank, Unfinished Solid Plank, Wide Plank Flooring, Wood Flooring
---