Laminate Flooring Dealers:
Univ Of New Mexico, Unm, Peralta, Albuquerque
See all of the flooring stores near Albuquerque NM that will assist you in selecting the perfect laminate flooring! Most store are full service dealers that carry all types of flooring. You can also determine if each store in offers laminate flooring installation, repair and cleaning! Our selection of laminate flooring offers the perfect combination of beauty, maintenance and durability. With hundreds of unique colors and patterns, you are sure to find the perfect look to coordinate with your decor.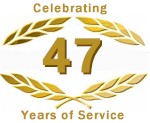 Ray's Flooring Specialists
Ray's Flooring Specialists
2241 Phoenix Avenue
Albuquerque
,
NM
87107
505-883-1967

10 miles from albuquerque, NM
---
---
Major Laminate Flooring Brands:
Pergo® Laminate Flooring, Mannington Laminate Flooring
Laminate Flooring Products:
Laminate Flooring, Laminate Flooring Blocks, Laminate Flooring Planks, Laminate Flooring Tile
---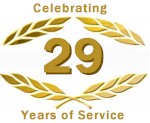 The Carpet Company Inc
The Carpet Company Inc
7300 Second Street NW
Albuquerque
,
NM
87107
505-884-0035

10 miles from albuquerque, NM
---
---
Major Laminate Flooring Brands:
Quick Step Laminate Flooring, Shaw Laminate Flooring, Armstrong Laminate Flooring, Mannington Laminate Flooring, Bruce Laminate Flooring
Laminate Flooring Products:
Laminate Flooring, Laminate Flooring Planks

---
Carpet Company
Carpet Company
7300 Second Street
Albuquerque
,
NM
87107
505-884-0035

10 miles from albuquerque, NM
---
---
Major Laminate Flooring Brands:
Shaw Laminate Flooring, Mannington Laminate Flooring, Tarkett Laminate Flooring
Laminate Flooring Products:
Laminate Flooring, Laminate Flooring Planks
---
Prosource Of Albuquerque
Prosource Of Albuquerque
2400 Midtown Ne
Albuquerque
,
NM
87107
505-761-4076

10 miles from albuquerque, NM
---
---
Laminate Flooring Products:
Laminate Flooring Planks, Laminate Flooring Tile
---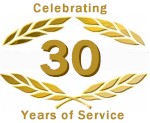 Floor Covering Interiors Inc
Floor Covering Interiors Inc
4120 Cutler Ne
Albuquerque
,
NM
87110
505-830-3007

11 miles from albuquerque, NM
---
Wednesday: 9:00am-5:00pm est
---
Laminate Flooring Products:
Laminate Flooring Planks, Laminate Flooring Tile
---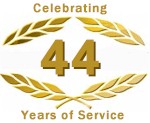 Enchantment Carpet Company
Enchantment Carpet Company
4815 McLeod Road NE
Albuquerque
,
NM
87109
505-884-7126

14 miles from albuquerque, NM
---
---
Major Laminate Flooring Brands:
Shaw Laminate Flooring, Quick Step Laminate Flooring, Mannington Laminate Flooring, Armstrong Laminate Flooring
Laminate Flooring Products:
Laminate Flooring, Laminate Flooring Planks, Laminate Flooring Tile, PVC Waterproof Laminate
---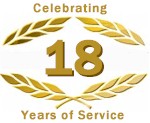 House of Floors LLC
House of Floors LLC
1560 Juan Tabo Boulevard NE
Albuquerque
,
NM
87112
505-559-9190

14 miles from albuquerque, NM
---
Wednesday: 9:00am - 5:00pm
---
Major Laminate Flooring Brands:
Armstrong Laminate Flooring, Quick Step Laminate Flooring, Shaw Laminate Flooring, Mohawk Laminate Flooring, Bruce Laminate Flooring
Laminate Flooring Products:
Laminate Flooring, Laminate Flooring Planks
---
---
Narrow Your Focus for a Particular Brand of Laminate Flooring
---
Narrow Your Focus for a Particular Product Type of Laminate Flooring