Area Rugs Dealers:
Sewell, Pitman, Grenloch, Wenonah
See all of the flooring stores near Sewell NJ that will assist you in selecting the perfect area rugs! Most store are full service dealers that carry all types of flooring. You can also determine if each store in offers area rugs installation, repair and cleaning! Our selection of area rugs offers the perfect combination of beauty, maintenance and durability. With hundreds of unique colors and patterns, you are sure to find the perfect look to coordinate with your decor.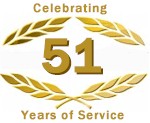 Kelley Karpets
Kelley Karpets
712 Delsea Drive
Pitman
,
NJ
08071
856-589-4000

2 miles from sewell, NJ
---
Saturday: 9:00am-6:00pm est
---
Major Area Rugs Brands:
Nourison Area Rugs, Ralph Lauren Carpet, Mohawk Area Rugs
Area Rugs Products:
Accent Rugs, Animal Print and Wildlife Rugs, Area Rugs, Bath Rugs, Botanicals and Florals Rugs, Braided Rugs, Coir Rugs, Indoor-Outdoor Rugs, Kitchen Rugs, Machine Made Rugs, Modern and Contemporary Rugs, Motifs and Novelty Rugs, Oriental Rugs, Persian Rugs, Round Rugs, Rug Runners, Throw and Scatter Rugs, Traditional Rugs, Transitional Rugs, Tribal Rugs, Wool Rugs
---
Quality Carpets Inc.
Quality Carpets Inc.
884 Double Tree Shopping Center
Glassboro
,
NJ
08028
856-881-6911

4 miles from sewell, NJ
---
---
Major Area Rugs Brands:
Mohawk Area Rugs
Area Rugs Products:
Animal Print and Wildlife Rugs, Area Rugs, Bath Rugs, Botanicals and Florals Rugs, Coir Rugs, Indoor-Outdoor Rugs, Kitchen Rugs, Machine Made Rugs, Modern and Contemporary Rugs, Motifs and Novelty Rugs, Persian Rugs, Round Rugs, Rug Runners, Throw and Scatter Rugs, Traditional Rugs

---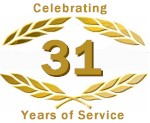 A & J Flooring Outlet
A & J Flooring Outlet
4611 Route 42
Turnersville
,
NJ
08012
856-227-1753

4 miles from sewell, NJ
---
---
Major Area Rugs Brands:
Nourison Area Rugs
Area Rugs Products:
Accent Rugs, Animal Print and Wildlife Rugs, Area Rugs, Botanicals and Florals Rugs, Modern and Contemporary Rugs, Persian Rugs, Rug Runners, Traditional Rugs, Transitional Rugs, Tribal Rugs, Wool Rugs
---

A P C Flooring
A P C Flooring
Crown Pointe Plaza
Thorofare
,
NJ
08086
856-384-5970

6 miles from sewell, NJ
---
---
Major Area Rugs Brands:
Surya Rugs

---

Catalina Kitchens
Catalina Kitchens
512 North White Horse Pike
Stratford
,
NJ
08084
856-783-2622

7 miles from sewell, NJ
---
---
Major Area Rugs Brands:
Surya Rugs

---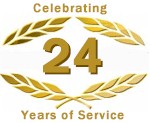 Barton Carpets
Barton Carpets
47 West Browning Road
Bellmawr
,
NJ
08031
856-933-3500

7 miles from sewell, NJ
---
---
Major Area Rugs Brands:
Kathy Ireland™ Rugs, Rhody Rug, Mohawk Area Rugs
Area Rugs Products:
Accent Rugs, Animal Print and Wildlife Rugs, Area Rugs, Bath Rugs, Botanicals and Florals Rugs, Coir Rugs, Indoor-Outdoor Rugs, Kitchen Rugs, Machine Made Rugs, Modern and Contemporary Rugs, Motifs and Novelty Rugs, Persian Rugs, Round Rugs, Rug Runners, Throw and Scatter Rugs, Traditional Rugs
---

Garden State Floor Covering
Garden State Floor Covering
159 West Whitehorse Park
Berlin
,
NJ
08009
856-767-0718

9 miles from sewell, NJ
---
---
Major Area Rugs Brands:
Surya Rugs

---
Creative Carpet & Flooring
Creative Carpet & Flooring
476 Centennial Boulevard
Voorhees
,
NJ
08043
856-566-9566

10 miles from sewell, NJ
---
---
Major Area Rugs Brands:
Couristan Rugs
Area Rugs Products:
Accent Rugs, Anatolian Rugs, Animal Print and Wildlife Rugs, Area Rugs, Botanicals and Florals Rugs, Modern and Contemporary Rugs, Motifs and Novelty Rugs, Rug Runners, Sisal Rugs, Traditional Rugs, Transitional Rugs, Wool Rugs

---
General Floors Industries Inc
General Floors Industries Inc
436 Commerce Lane
West Berlin
,
NJ
08091
856-767-9222

10 miles from sewell, NJ
---
---
Major Area Rugs Brands:
Mohawk Area Rugs
Area Rugs Products:
Animal Print and Wildlife Rugs, Area Rugs, Bath Rugs, Botanicals and Florals Rugs, Coir Rugs, Indoor-Outdoor Rugs, Kitchen Rugs, Machine Made Rugs, Modern and Contemporary Rugs, Motifs and Novelty Rugs, Persian Rugs, Round Rugs, Rug Runners, Throw and Scatter Rugs, Traditional Rugs
---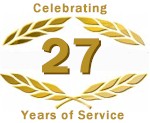 Kepple's Carpet
Kepple's Carpet
1 North Springdale Road
Cherry Hill
,
NJ
08003
856-424-8686

11 miles from sewell, NJ
---
---
Major Area Rugs Brands:
Karastan Rugs
Area Rugs Products:
Accent Rugs, Animal Print and Wildlife Rugs, Area Rugs, Aubusson Rugs, Axminster Rugs, Bokhara Rugs, Botanicals and Florals Rugs, Chinese Rugs, Custom Rugs, Dhurries, Flat Woven, Floorcloth, Hand-Carved Rugs, Hand-Made Rugs, Hooked Rugs, Indian (India) Rugs, Jute Rugs, Kilims, Machine Made Rugs, Modern and Contemporary Rugs, Natural Fiber Rugs, Oriental Rugs, Persian Rugs, Prayer Rugs, Round Rugs, Rug Runners, Shag Rugs, Southwestern Rugs, Tibetan and Nepalese, Traditional Rugs, Tribal Rugs, Turkish Rugs, Wiltons Rugs, Wool Rugs
---
Avalon Flooring
Avalon Flooring
2030 Springdale Road
Cherry Hill
,
NJ
08003
856-283-0799

11 miles from sewell, NJ
---
---
Major Area Rugs Brands:
Mohawk Area Rugs
Area Rugs Products:
Accent Rugs, Animal Print and Wildlife Rugs, Area Rugs, Bath Rugs, Botanicals and Florals Rugs, Coir Rugs, Indoor-Outdoor Rugs, Kitchen Rugs, Machine Made Rugs, Modern and Contemporary Rugs, Motifs and Novelty Rugs, Persian Rugs, Round Rugs, Rug Runners, Throw and Scatter Rugs, Traditional Rugs
---