Commercial Flooring Dealers:
Stratham, Newfields, Greenland, Brentwood
See all of the flooring stores near Stratham NH that will assist you in selecting the perfect commercial flooring! Most store are full service dealers that carry all types of flooring. You can also determine if each store in offers commercial flooring installation, repair and cleaning!
Exeter Decorating Center
Exeter Decorating Center
164 Epping Road
Exeter
,
NH
03833
603-778-7540

4 miles from stratham, NH
---
Wednesday: 8:00am-5:00pm est
---
Major Specialty Floors Brands:
Marmoleum® Linoleum Floors, TEC Specialty Products
Commercial Flooring Products:
Slip Resistant Flooring, Specialty Floors
---
---
---
Major Specialty Floors Brands:
Marmoleum® Linoleum Floors
Commercial Flooring Products:
Slip Resistant Flooring, Specialty Floors
---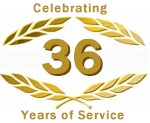 Ed's Flooring America
Ed's Flooring America
18 Plaistow Road
Plaistow
,
NH
03865
603-382-3801

16 miles from stratham, NH
---
---
Major Specialty Floors Brands:
TEC Specialty Products
Commercial Flooring Products:
Flooring
---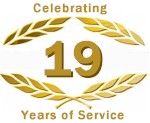 Kingdom Contract Flooring
Kingdom Contract Flooring
9 Blossom Road
Plaistow
,
NH
03865
603-382-5333

16 miles from stratham, NH
---
---
Major Specialty Floors Brands:
Shaw Contract Flooring
Commercial Flooring Products:
Slip Resistant Flooring, Specialty Floors
---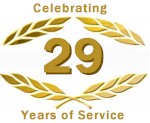 Instock Flooring
Instock Flooring
32 Lowell Road
Salem
,
NH
03079
603-898-1507

22 miles from stratham, NH
---
---
Major Specialty Floors Brands:
Shaw Contract Flooring
Commercial Flooring Products:
Flooring , Slip Resistant Flooring, Specialty Floors
---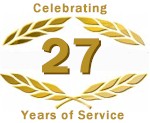 Messina's Flooring & Carpet
Messina's Flooring & Carpet
7 Industial Way
Salem
,
NH
03079
603-898-3700

22 miles from stratham, NH
---
---
Major Specialty Floors Brands:
Forbo Flooring, Shaw Contract Flooring, TEC Specialty Products, Altro Floors, Marmoleum® Linoleum Floors
Commercial Flooring Products:
Slip Resistant Flooring, Specialty Floors

---
Robert E Plunkett & Company
Robert E Plunkett & Company
20 Aegean Drive
Methuen
,
MA
01844
978-683-8877

24 miles from stratham, NH
---
---
Major Specialty Floors Brands:
Shaw Contract Flooring
Commercial Flooring Products:
Slip Resistant Flooring, Specialty Floors

---
Carpet World
Carpet World
1000 East Industrial Park Drive
Manchester
,
NH
03109
603-623-0000

26 miles from stratham, NH
---
---
Major Specialty Floors Brands:
Marmoleum® Linoleum Floors
---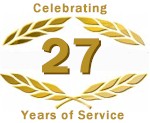 A & E Flooring
A & E Flooring
59 Londonderry Turnpike
Hooksett
,
NH
03106
603-625-1266

27 miles from stratham, NH
---
---
Major Specialty Floors Brands:
Altro Floors
Commercial Flooring Products:
Slip Resistant Flooring, Specialty Floors

---
EdgePro Flooring
EdgePro Flooring
248 South Main Street
Middleton
,
Ma
01949
978-739-9109

29 miles from stratham, NH
---
---
Major Specialty Floors Brands:
Marmoleum® Linoleum Floors

---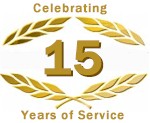 The Flooring Source
The Flooring Source
232-K South Main Street
Middleton
,
MA
01949
978-762-7644

29 miles from stratham, NH
---
Wednesday: 10:00am-5:00pm
---
Major Specialty Floors Brands:
Forbo Flooring, Marmoleum® Linoleum Floors, Altro Floors, Shaw Contract Flooring
Commercial Flooring Products:
Flooring , Plastic-Laminate, Slip Resistant Flooring, Specialty Floors, Static Dissipative
---
---
Learn More:
Flooring
:
Carpeting - Andover, MA
:
Carpeting - Beverly, MA
:
Carpeting - Boxford, MA
:
Carpeting - Danvers, MA
:
Carpeting - Georgetown, MA
:
Carpeting - Lynnfield, MA
:
Carpeting - North Andover, MA
:
Carpeting - North Reading, MA
:
Carpeting - Peabody, MA
:
Carpeting - Reading, MA
:
Carpeting - Salem, MA
:
Carpeting - Topsfield, MA
:
Ceramic / Porcelain Flooring
:
Ceramic Tile
:
Laminate Flooring
:
Natural Stone Floors
:
Specialty Floors
:
Vinyl / Resilient Flooring
:
Wood Flooring
:
Wood Flooring
:
---
Narrow Your Focus for a Particular Brand of Specialty Floors
---
Narrow Your Focus for a Particular Product Type of Specialty Floors