Shaw Carpet Dealers:
Reno, Sparks, Sun Valley, Lockwood
Shaw offers more than 25,000 carpet styles and colors. That means your ultimate carpet choices will always reflect your own, unique vision.
Shaw Carpet partners with flooring stores in and around the Reno NV area to offer you the best selection of carpeting youll find anywhere. Your local Shaw Carpet flooring retailer knows about flooring products and can help guide you with your carpeting purchase.
Shaw Carpet
|
Website
|
Warranty
|
Green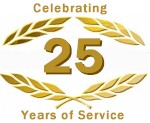 Flooring Solutions of Reno
Flooring Solutions of Reno
200 East Grove Street
Reno
,
NV
89502
775-448-9992

0 miles from reno, NV
---
---
Major Carpeting Brands:
Shaw Carpet and more

---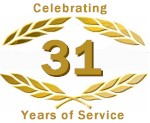 National Wholesale Flooring
National Wholesale Flooring
1180 South Rock Boulevard
Sparks
,
NV
89431
775-331-6388

3 miles from reno, NV
---
---
Major Carpeting Brands: Shaw Carpet
and more
Carpeting Products:
Automotive Carpeting, Berber Carpet, Carpeting, Children and Juvenile Carpet, Commercial (tufted), Commercial (woven), Commercial Carpet, Commercial Cut Pile, Commercial Cut Pile (pattern), Commercial Cut Pile (texture), Commercial Cut and Uncut, Commercial Cut and Uncut (pattern), Commercial Cut and Uncut (texture), Commercial Loop Pile, Commercial Loop Pile (pattern), Commercial Loop Pile (texture), Commercial Printed Carpet, Custom Carpet, Indoor and Outdoor Carpet, Modular Carpet Tile, Needlepunch, Patterned Carpet, Recycled, Saxony (plush), Saxony (textured), Sculptured and Cut & Loop, Shag Carpet, Spike Resistant Carpet, Synthetic Turf, Velvet (woven), Wool Carpets
---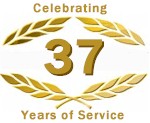 Carpeteria Reno
Carpeteria Reno
8150 South Virginia
Reno
,
NV
89511
702-851-4131

7 miles from reno, NV
---
---
Major Carpeting Brands: Shaw Carpet
and more
Carpeting Products:
Berber Carpet, Carpeting, Saxony (plush), Saxony (textured), Sculptured and Cut & Loop, Shag Carpet
---
Creative Design Interiors
Creative Design Interiors
9748 South Virginia
Reno
,
NV
89511
775-342-5227

7 miles from reno, NV
---
---
Major Carpeting Brands: Shaw Carpet
and more
Carpeting Products:
Berber Carpet, Carpeting, Saxony (plush), Saxony (textured), Sculptured and Cut & Loop, Shag Carpet
---
RC Willey Home Furnishings
RC Willey Home Furnishings
1201 Steamboat Parkway
Reno
,
NV
89521
775-337-4600

7 miles from reno, NV
---
---
Major Carpeting Brands:
Shaw Carpet and more
Carpeting Products:
Berber Carpet, Carpeting, Saxony (plush), Saxony (textured), Sculptured and Cut & Loop, Shag Carpet, Wool Carpets

---
North Shore Flooring
North Shore Flooring
8313 North Lake Boulevard
Kings Beach
,
CA
96143
530-546-7920

21 miles from reno, NV
---
---
Major Carpeting Brands:
Shaw Carpet and more

---
Furniture & Carpet Barn
Furniture & Carpet Barn
3355 South Carson Street
Carson City
,
NV
89701
775-882-7211

23 miles from reno, NV
---
---
Major Carpeting Brands:
Shaw Carpet and more

---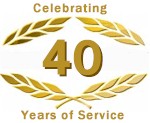 Bassett Flooring
Bassett Flooring
10800 Pioneer Trail
Northstar
,
CA
96161
530-582-7428

24 miles from reno, NV
---
---
Major Carpeting Brands: Shaw Carpet
and more
---