Wood Flooring Dealers:
Dellwood, White Bear Lake, Mahtomedi, Pine Springs
See all of the flooring stores near White Bear Township MN that will assist you in selecting the perfect wood flooring! Most store are full service dealers that carry all types of flooring. You can also determine if each store in offers wood flooring installation, repair and cleaning! Our selection of wood flooring offers the perfect combination of beauty, maintenance and durability. With hundreds of unique colors and patterns, you are sure to find the perfect look to coordinate with your decor.
Benson Carpet, Inc.
Benson Carpet, Inc.
1889 Buerkle Road
White Bear Lake
,
MN
55110
651-777-8496

0 miles from white bear township, MN
---
---
Major Wood Flooring Brands:
Shaw Hardwoods Flooring, Mannington Hardwood Flooring
Wood Flooring Products:
Engineered Plank Flooring, Engineered Wood Flooring, Solid Plank Flooring, Wood Flooring

---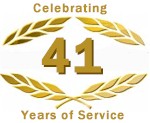 Lake Area Flooring
Lake Area Flooring
1829 Buerkle Road
White Bear Lake
,
MN
55110
651-779-7544

0 miles from white bear township, MN
---
---
Major Wood Flooring Brands:
Shaw Hardwoods Flooring, Mannington Hardwood Flooring, Natural CORK® Flooring, Mohawk Hardwood Flooring, Anderson® Hardwood Floors, Mirage Hardwood Floors, Virginia Vintage Hardwood, HomerWood™ Flooring, Anderson® EnCore Plus®, Scandian Wood Floors, APC Cork Flooring
Wood Flooring Products:
Bamboo Flooring, Borders and Accents, Cork Flooring, Cork Tile Flooring, Engineered Plank Flooring, Engineered Wood Flooring, Prefinished Solid Plank, Solid Plank Flooring, Wood Flooring
---

Abbey Carpet White Bear Lake
Abbey Carpet White Bear Lake
3598 Linden Avenue
White Bear Lake
,
MN
55110
651-779-0365

0 miles from white bear township, MN
---
---
Major Wood Flooring Brands:
Mullican Hardwood Flooring, Armstrong Hardwood Flooring, Teragren Bamboo Flooring, Bruce Hardwood Flooring
---

Jerry's Floor Store
Jerry's Floor Store
1245 Geneva Avenue North
Oakdale
,
MN
55128
651-735-2668

7 miles from white bear township, MN
---
---
Major Wood Flooring Brands:
Mannington Hardwood Flooring, Bruce Hardwood Flooring, Hartco® Wood Flooring, Robbins Hardwood Flooring, Harris Wood® Floors, Anderson® Hardwood Floors, Kährs Hardwood Flooring, Shaw Hardwoods Flooring, Mullican Hardwood Flooring, Mohawk Hardwood Flooring, Armstrong Hardwood Flooring
---
Carpet Mart
Carpet Mart
7065 North 10th Street
Oakdale
,
MN
55128
651-730-0063

7 miles from white bear township, MN
---
---
Major Wood Flooring Brands:
Bruce Hardwood Flooring, Hartco® Wood Flooring
---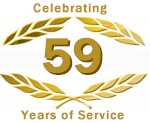 Hamernicks Decorating Center
Hamernicks Decorating Center
1381 North Rice Street
Saint Paul
,
MN
55117
651-487-3211

8 miles from white bear township, MN
---
---
Major Wood Flooring Brands:
Shaw Hardwoods Flooring, Harris Wood® Floors, NobleHouse Floors, HomerWood™ Flooring, Kährs Hardwood Flooring, Natural CORK® Flooring, Hartco® Wood Flooring, Mirage Hardwood Floors, Mannington Hardwood Flooring
Wood Flooring Products:
Cork Flooring, Engineered Plank Flooring, Engineered Wood Flooring, Prefinished Solid Plank, Solid Plank Flooring, Wood Flooring
---
Seestedt's Carpet & Linoleum
Seestedt's Carpet & Linoleum
282 East 6th Street
Saint Paul
,
MN
55101
651-224-5474

9 miles from white bear township, MN
---
---
Major Wood Flooring Brands:
Mannington Hardwood Flooring, Harris Wood® Floors, Robbins Hardwood Flooring, Hartco® Wood Flooring
Wood Flooring Products:
Engineered Plank Flooring, Prefinished Solid Plank, Wood Flooring
---
Deluxe Carpet Company
Deluxe Carpet Company
1195 East 7th Street
Saint Paul
,
MN
55106
651-771-5571

9 miles from white bear township, MN
---
---
Wood Flooring Products:
Engineered Plank Flooring, Prefinished Solid Plank, Wood Flooring
---
Dave's Floor Sanding
Dave's Floor Sanding
1451 92nd Lane Ne
Blaine
,
MN
55449
763-784-3000

10 miles from white bear township, MN
---
---
Wood Flooring Products:
Engineered Plank Flooring, Prefinished Solid Plank, Wood Flooring
---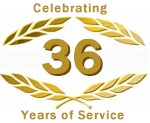 Village Floor & Wall
Village Floor & Wall
2221 108th Lane NE
Blaine
,
MN
55449
763-210-3000

10 miles from white bear township, MN
---
---
Major Wood Flooring Brands:
Casabella Wood Flooring, Mirage Hardwood Floors, Mannington Hardwood Flooring, Mullican Hardwood Flooring, Shaw Hardwoods Flooring, Wicanders® Cork Flooring, UA Wood Floors, Anderson® Hardwood Floors
Wood Flooring Products:
Bamboo Flooring, Borders and Accents, Cork Flooring, Cork Plank Flooring, Custom Wood Floors, Engineered Longstrip, Engineered Plank Flooring, Engineered Wood Flooring, Exotic Hardwood Flooring, Hand Scraped Wood Floors, Prefinished Engineered Plank, Prefinished Solid Plank, Prefinished Strip Flooring, Solid Plank Flooring, Trims and Moldings, Unfinished Engineered Plank, Unfinished Solid Plank, Unfinished Strip Flooring, Wood Flooring
---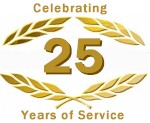 Contract Interiors Inc
Contract Interiors Inc
120 Plato Boulevard West
St Paul
,
MN
55107
651-224-7728

11 miles from white bear township, MN
---
---
Major Wood Flooring Brands:
Shaw Hardwoods Flooring, Lauzon Hardwood Flooring, HomerWood™ Flooring, Anderson® Hardwood Floors, Kährs Hardwood Flooring, Robbins Hardwood Flooring, Max Windsor Floors , Anderson® EnCore Plus®, LM Hardwood Flooring, Mullican Hardwood Flooring, Natural CORK® Flooring, Karelia Wood Floors, Mohawk Hardwood Flooring, Boen Hardwood Flooring, Armstrong Hardwood Flooring, Teragren Bamboo Flooring
Wood Flooring Products:
Bamboo Flooring, Borders and Accents, Cork Flooring, Distressed Wood Flooring, Engineered Plank Flooring, Engineered Wood Flooring, Exotic Hardwood Flooring, Hand Scraped Wood Floors, Hardwood Flooring, Parquet Flooring, Parquet Flooring, Prefinished Engineered Plank, Prefinished Solid Plank, Solid Plank Flooring, Unfinished Engineered Plank, Unfinished Solid Plank, Wood Flooring
---