Commercial Flooring Dealers:
Dellwood, White Bear Lake, Mahtomedi, Pine Springs
See all of the flooring stores near White Bear Township MN that will assist you in selecting the perfect commercial flooring! Most store are full service dealers that carry all types of flooring. You can also determine if each store in offers commercial flooring installation, repair and cleaning!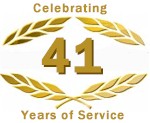 Lake Area Flooring
Lake Area Flooring
1829 Buerkle Road
White Bear Lake
,
MN
55110
651-779-7544

0 miles from white bear township, MN
---
---
Major Specialty Floors Brands:
Shaw Contract Flooring, SureStep Tire Tile, VPI Resilient Flooring
Commercial Flooring Products:
Slip Resistant Flooring, Specialty Floors
---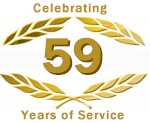 Hamernicks Decorating Center
Hamernicks Decorating Center
1381 North Rice Street
Saint Paul
,
MN
55117
651-487-3211

8 miles from white bear township, MN
---
---
Major Specialty Floors Brands:
Shaw Contract Flooring, Forbo Flooring, TEC Specialty Products
Commercial Flooring Products:
Slip Resistant Flooring, Specialty Floors
---
Seestedt's Carpet & Linoleum
Seestedt's Carpet & Linoleum
282 East 6th Street
Saint Paul
,
MN
55101
651-224-5474

9 miles from white bear township, MN
---
---
Major Specialty Floors Brands:
Forbo Flooring, TEC Specialty Products
Commercial Flooring Products:
Slip Resistant Flooring, Specialty Floors
---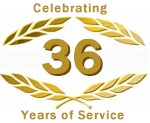 Village Floor & Wall
Village Floor & Wall
2221 108th Lane NE
Blaine
,
MN
55449
763-210-3000

10 miles from white bear township, MN
---
---
Major Specialty Floors Brands:
SunTouch® Radiant Floors
Commercial Flooring Products:
Slip Resistant Flooring, Specialty Floors
---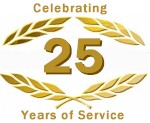 Contract Interiors Inc
Contract Interiors Inc
120 Plato Boulevard West
St Paul
,
MN
55107
651-224-7728

11 miles from white bear township, MN
---
---
Major Specialty Floors Brands:
Shaw Contract Flooring
Commercial Flooring Products:
Slip Resistant Flooring, Specialty Floors
---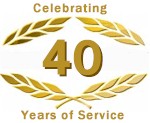 Superior Flooring Corporation
Superior Flooring Corporation
2053 Old Highway 8
New Brighton
,
MN
55112
651-631-8272

12 miles from white bear township, MN
---
---
Major Specialty Floors Brands:
Shaw Contract Flooring
Commercial Flooring Products:
Slip Resistant Flooring, Specialty Floors
---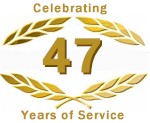 Carpet Court
Carpet Court
8601 West Point Douglas Road South
Cottage Grove
,
MN
55016
651-774-3321

18 miles from white bear township, MN
---
---
Major Specialty Floors Brands:
VPI Resilient Flooring, Carina Works Metal Tiles, Increte Systems, SureStep Tire Tile, Forbo Flooring, Shaw Contract Flooring, TEC Specialty Products, Altro Floors, PROTECT-ALL® Flooring, SunTouch® Radiant Floors, Racedeck Garage Flooring, Sika Flooring, R.C.A. Rubber Flooring, Stone International , Marmoleum® Linoleum Floors, Scofield® Decorative Concrete
Commercial Flooring Products:
Access Flooring, Asphalt Plank Flooring, Asphalt Tile Flooring, Conductive Elastomeric Liquid Flooring, Conductive Flooring, Floor Grating, Floor Heating System, Flooring , Plastic-Laminate, Slip Resistant Flooring, Specialty Floors, Stamped Concrete, Static Control Flooring, Static Dissipative, Static-Resistant Flooring, Tile Flooring
---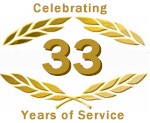 Magic Carpets
Magic Carpets
7400 Lakeland Avenue North
Brooklyn Park
,
MN
55428
763-424-5499

18 miles from white bear township, MN
---
---
Major Specialty Floors Brands:
Shaw Contract Flooring
Commercial Flooring Products:
Slip Resistant Flooring, Specialty Floors

---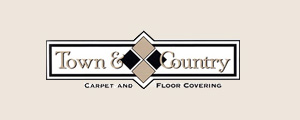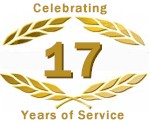 Town & Country Carpet & Floor Covering
Town & Country Carpet & Floor Covering
9669 63rd Avenue North
Maple Grove
,
MN
55369
763-533-2486

20 miles from white bear township, MN
---
---
Major Specialty Floors Brands:
Marmoleum® Linoleum Floors
Commercial Flooring Products:
Slip Resistant Flooring, Specialty Floors
---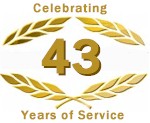 Midwest Interiors LLP
Midwest Interiors LLP
5251 Edina Ind Boulevard
Edina
,
MN
55439
952-835-2252

23 miles from white bear township, MN
---
---
Major Specialty Floors Brands:
Shaw Contract Flooring, VPI Resilient Flooring

---
Home Valu Inc
Home Valu Inc
1901 West 80th Street
Bloomington
,
MN
55431
612-888-8876

24 miles from white bear township, MN
---
---
Major Specialty Floors Brands:
Shaw Contract Flooring
Commercial Flooring Products:
Slip Resistant Flooring, Specialty Floors

---
---
Narrow Your Focus for a Particular Brand of Specialty Floors
---
Narrow Your Focus for a Particular Product Type of Specialty Floors