Wood Flooring Dealers:
Portage, Kalamazoo, Schoolcraft, Vicksburg
See all of the flooring stores near Portage MI that will assist you in selecting the perfect wood flooring! Most store are full service dealers that carry all types of flooring. You can also determine if each store in offers wood flooring installation, repair and cleaning! Our selection of wood flooring offers the perfect combination of beauty, maintenance and durability. With hundreds of unique colors and patterns, you are sure to find the perfect look to coordinate with your decor.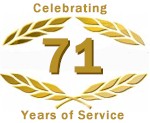 Sackett's Flooring Solutions
Sackett's Flooring Solutions
4015 Portage Road
Kalamazoo
,
MI
49001
269-342-2878

5 miles from portage, MI
---
---
Major Wood Flooring Brands:
Viking Hardwood Flooring, Bruce Hardwood Flooring, Shaw Hardwoods Flooring, Vintage Prefinished Hardwood Flooring, Somerset Hardwood Flooring, Robbins Hardwood Flooring, Mullican Hardwood Flooring
Wood Flooring Products:
Acrylic Impregnated, Bamboo Flooring, Engineered Plank Flooring, Engineered Wood Flooring, Exotic Hardwood Flooring, Hand Scraped Wood Floors, Prefinished Engineered Plank, Prefinished Solid Plank, Solid Plank Flooring, Trims and Moldings, Unfinished Engineered Plank, Unfinished Solid Plank, Wide Plank Flooring, Wood Flooring
---

Migala Carpet One
Migala Carpet One
6400 Gull Road
Kalamazoo
,
MI
49048
616-342-0109

6 miles from portage, MI
---
---
Wood Flooring Products:
Engineered Plank Flooring, Prefinished Solid Plank, Wood Flooring
---
Wenke Tile & Carpet
Wenke Tile & Carpet
3428 Ravine Road
Kalamazoo
,
MI
49006
269-385-3111

6 miles from portage, MI
---
---
Major Wood Flooring Brands:
Mohawk Hardwood Flooring
---

Prosource Of Kalamazoo
Prosource Of Kalamazoo
5400 West Michigan
Kalamazoo
,
MI
49009
269-372-8888

6 miles from portage, MI
---
---
Wood Flooring Products:
Engineered Plank Flooring, Prefinished Solid Plank, Wood Flooring
---
Brian's Carpet & Tile
Brian's Carpet & Tile
7035 North Q Avenue
Kalamazoo
,
MI
49009
269-353-3546

6 miles from portage, MI
---
---
Wood Flooring Products:
Engineered Plank Flooring, Prefinished Solid Plank, Wood Flooring
---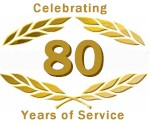 Central Tile & Terrazzo
Central Tile & Terrazzo
5180 South 9th Street
Kalamazoo
,
MI
49009
269-375-1660

6 miles from portage, MI
---
---
Major Wood Flooring Brands:
Wicanders® Cork Flooring, Armstrong Hardwood Flooring, Teragren Bamboo Flooring, Somerset Hardwood Flooring, Mullican Hardwood Flooring
Wood Flooring Products:
Bamboo Flooring, Cork Flooring, Distressed Wood Flooring, Engineered Plank Flooring, Exotic Hardwood Flooring, Hand Scraped Wood Floors, Hardwood Flooring, Prefinished Engineered Plank, Prefinished Solid Plank, Solid Plank Flooring, Unfinished Engineered Plank, Unfinished Solid Plank, Wide Plank Flooring, Wood Flooring
---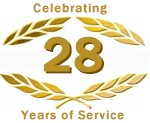 Howland Floor Covering
Howland Floor Covering
8479 North 32nd Street
Richland
,
MI
49083
269-629-4986

14 miles from portage, MI
---
---
Wood Flooring Products:
Engineered Plank Flooring, Prefinished Solid Plank, Wood Flooring
---
DZ Miholer Designs
DZ Miholer Designs
1106 West Michigan
Three Rivers
,
MI
49093
269-278-1607

16 miles from portage, MI
---
---
Wood Flooring Products:
Engineered Plank Flooring, Prefinished Solid Plank, Wood Flooring
---
HQ Discount Flooring
HQ Discount Flooring
599 East Allegan Street
Otsego
,
MI
49078
269-692-3167

19 miles from portage, MI
---
---
Wood Flooring Products:
Engineered Plank Flooring, Prefinished Solid Plank, Wood Flooring
---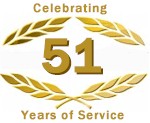 Michigan Tile & Carpet Company
Michigan Tile & Carpet Company
99 East Columbia Avenue
Battle Creek
,
MI
49015
269-962-6227

21 miles from portage, MI
---
---
Major Wood Flooring Brands:
Wicanders® Cork Flooring, Teragren Bamboo Flooring, Anderson® Hardwood Floors, Kährs Hardwood Flooring
Wood Flooring Products:
Bamboo Flooring, Borders and Accents, Cork Flooring, Engineered Wood Flooring, Prefinished Solid Plank, Wood Flooring
---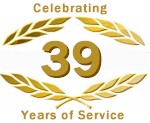 Carpet Warehouse Inc
Carpet Warehouse Inc
20 Griffin Court
Battle Creek
,
MI
49015
269-968-1269

21 miles from portage, MI
---
---
Major Wood Flooring Brands:
Hartco® Wood Flooring
---
---
Narrow Your Focus for a Particular Brand of Wood Flooring
---
Narrow Your Focus for a Particular Product Type of Wood Flooring