Commercial Flooring Dealers:
Chelsea, Gregory, Dexter, Grass Lake
See all of the flooring stores near Lima_twp MI that will assist you in selecting the perfect commercial flooring! Most store are full service dealers that carry all types of flooring. You can also determine if each store in offers commercial flooring installation, repair and cleaning!
Select Flooring Design LLC
Select Flooring Design LLC
400 North Ann Arbor Street
Saline
,
MI
48176
734-944-3772

16 miles from lima twp, MI
---
---
Major Specialty Floors Brands:
Forbo Flooring, Marmoleum® Linoleum Floors
---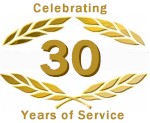 Shamrock Floor Covering Services
Shamrock Floor Covering Services
4454 Concourse Drive
Ann Arbor
,
MI
48108
734-994-5770

16 miles from lima twp, MI
---
---
Major Specialty Floors Brands:
Forbo Flooring, Shaw Contract Flooring
Commercial Flooring Products:
Slip Resistant Flooring, Specialty Floors
---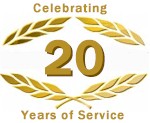 H&T Carpet Floors
H&T Carpet Floors
1938 Whittaker rd
ypsilanti
,
mi
48197
734-484-9962

21 miles from lima twp, MI
---
---
Major Specialty Floors Brands:
Shaw Contract Flooring
Commercial Flooring Products:
Flooring , Specialty Floors
---
Classic Carpet
Classic Carpet
2650 East Grand River
Howell
,
MI
48843
517-546-0001

22 miles from lima twp, MI
---
---
Major Specialty Floors Brands:
Shaw Contract Flooring
---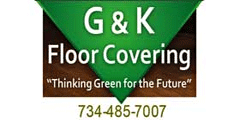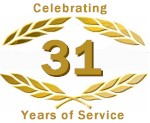 G & K Floor Covering
G & K Floor Covering
5 Emerick Street
Ypsilanti
,
MI
48198
734-485-7007

23 miles from lima twp, MI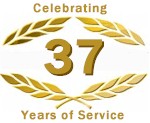 The Decorating Center
The Decorating Center
112 North Grand Avenue
Fowlerville
,
MI
48836
517-223-3796

24 miles from lima twp, MI
---
---
Major Specialty Floors Brands:
Shaw Contract Flooring
Commercial Flooring Products:
Specialty Floors

---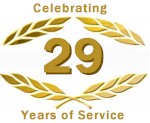 Discount Carpet Warehouse
Discount Carpet Warehouse
1425 North Cedar Road
Mason
,
MI
48854
517-694-1888

28 miles from lima twp, MI
---
---
Major Specialty Floors Brands:
Shaw Contract Flooring, Marmoleum® Linoleum Floors
Commercial Flooring Products:
Slip Resistant Flooring, Specialty Floors
---
Morley's Floor Covering
Morley's Floor Covering
4479 North Adrian Highway
Adrian
,
MI
49221
517-263-5007

28 miles from lima twp, MI
---
---
Major Specialty Floors Brands:
Shaw Contract Flooring
Commercial Flooring Products:
Slip Resistant Flooring, Specialty Floors
---
Exclusive Floor Covering LLC
Exclusive Floor Covering LLC
2967 East Highland Road
Highland
,
MI
48356
248-889-4350

32 miles from lima twp, MI
---
---
Major Specialty Floors Brands:
Shaw Contract Flooring
---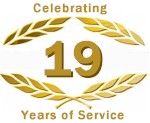 Builder's Specialty Wholesale Floors
Builder's Specialty Wholesale Floors
3222 Old Farm Lane
Walled Lake
,
MI
48390
248-624-2121

33 miles from lima twp, MI
---
---
Major Specialty Floors Brands:
Shaw Contract Flooring, VPI Resilient Flooring
Commercial Flooring Products:
Conductive Flooring, Floor Grating, Plastic-Laminate, Slip Resistant Flooring, Specialty Floors, Static Control Flooring, Static Dissipative, Static-Resistant Flooring

---
American Flooring Okemos
American Flooring Okemos
5100 Marsh Road
Okemos
,
MI
48864
517-349-4300

33 miles from lima twp, MI
---
---
Major Specialty Floors Brands:
Stone International
Commercial Flooring Products:
Floor Heating System, Flooring , Slip Resistant Flooring, Specialty Floors
---
---
Narrow Your Focus for a Particular Brand of Specialty Floors
---
Narrow Your Focus for a Particular Product Type of Specialty Floors