Natural Stone Flooring Dealers:
Comstock Park, Belmont, Sparta, East Grand Rapids
See all of the flooring stores near Comstock Park MI that will assist you in selecting the perfect natural stone flooring! Most store are full service dealers that carry all types of flooring. You can also determine if each store in offers natural stone flooring installation, repair and cleaning! Natural stone has been popular for use on floors for centuries and for very good reason. Stone tile brings the colors and texture of nature to our homes and adds a quality and warmth to a room that's not possible with any other material.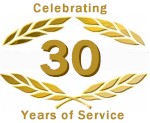 Complete Flooring & Interiors
Complete Flooring & Interiors
1116 Plainfield Avenue NE
Grand Rapids
,
MI
49503
616-458-4806

6 miles from comstock park, MI
---
---
Major Natural Stone Floors Brands:
Solistone , StoneXpress, Miles Distributors, InterCeramic® USA Stone
Natural Stone Flooring Products:
Cultured and Faux Marble, Flagstone, Granite Tile, Limestone Tile, Marble Tile Flooring, Mosaic Stone, Natural Stone, Onyx Tile, Quartzite Tile, Sandstone Tile, Slate Flooring, Soapstone, Travertine Tile, Trims & Moldings, Tumbledstone
---
Verhey Carpets East Inc
Verhey Carpets East Inc
1113 Wealthy Street SE
Grand Rapids
,
MI
49506
616-459-7344

8 miles from comstock park, MI
---
---
Major Natural Stone Floors Brands:
InterCeramic® USA Stone
---
Flooring By Design
Flooring By Design
3270 28th Street SW
Grandville
,
MI
49418
616-534-6500

11 miles from comstock park, MI
---
---
Major Natural Stone Floors Brands:
Shaw Stone Flooring
---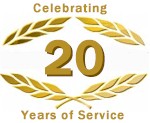 The Floor Network LLC
The Floor Network LLC
3091 Broadmoor SE
Grand Rapids
,
MI
49512
616-975-6870

12 miles from comstock park, MI
---
---
Major Natural Stone Floors Brands:
StoneXpress
---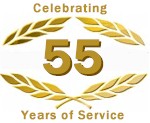 De Haan Tile & Floor Covering Inc
De Haan Tile & Floor Covering Inc
6522 South Division Avenue
Grand Rapids
,
MI
49548
616-455-3540

13 miles from comstock park, MI
---
---
Major Natural Stone Floors Brands:
InterCeramic® USA Stone
---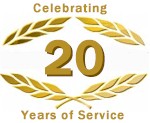 Advanced Carpet & Flooring Inc
Advanced Carpet & Flooring Inc
1308 Rosewood Street
Jenison
,
MI
49428
616-457-4818

13 miles from comstock park, MI
---
---
Major Natural Stone Floors Brands:
InterCeramic® USA Stone
Natural Stone Flooring Products:
Granite Tile, Limestone Tile, Marble Tile Flooring, Mosaic Stone, Natural Stone, Slate Flooring, Travertine Tile, Trims & Moldings, Tumbledstone
---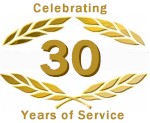 Columbo's Floors To Go
Columbo's Floors To Go
2243 Port Sheldon
Jenison
,
MI
49428
616-669-6222

13 miles from comstock park, MI
---
---
Major Natural Stone Floors Brands:
InterCeramic® USA Stone
Natural Stone Flooring Products:
Granite Tile, Marble Tile Flooring, Natural Stone, Slate Flooring
---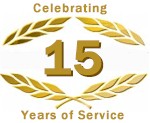 River City Flooring Inc
River City Flooring Inc
3307 Hudson Trails
Hudsonville
,
MI
49426
616-896-6904

16 miles from comstock park, MI
---
---
Major Natural Stone Floors Brands:
InterCeramic® USA Stone
Natural Stone Flooring Products:
Cultured and Faux Marble, Granite Tile, Limestone Tile, Marble Tile Flooring, Mosaic Stone, Natural Stone, Slate Flooring, Travertine Tile, Trims & Moldings
---
Village Flooring
Village Flooring
365 84th Street
Byron Center
,
MI
49315

17 miles from comstock park, MI
---
---
Major Natural Stone Floors Brands:
Shaw Stone Flooring
---
Carpet Bonanza Inc
Carpet Bonanza Inc
11108 Chicago Drive
Zeeland
,
MI
49464
616-396-2765

22 miles from comstock park, MI
---
---
Major Natural Stone Floors Brands:
Shaw Stone Flooring, InterCeramic® USA Stone
Natural Stone Flooring Products:
Granite Tile, Limestone Tile, Marble Tile Flooring
---
Straight Line Design LLC
Straight Line Design LLC
17186 Van Wagoner Road
Spring Lake
,
MI
49456
616-485-8405

26 miles from comstock park, MI
---
Narrow Your Focus for a Particular Brand of Ceilings
---
Narrow Your Focus for a Particular Product Type of Ceilings