Robbins Hardwood Flooring Dealers:
West Springfield, Agawam, Feeding Hills, Springfield
Enjoy the beauty of natural oak and maple flooring all through your home.
Robbins Hardwood Flooring partners with flooring stores in and around the West Springfield MA area to offer you the best selection of wood flooring youll find anywhere. Your local Robbins Hardwood Flooring flooring retailer knows about flooring products and can help guide you with your wood flooring purchase.
Robbins Hardwood Flooring
|
Website
|
Green
Associated Flooring LLC
Associated Flooring LLC
48 Lamb Street Route 116
South Hadley
,
MA
01075
413-536-3665

8 miles from west springfield, MA
---
---
Major Wood Flooring Brands: Robbins Hardwood Flooring
and more
Wood Flooring Products:
Distressed Wood Flooring, Hardwood Flooring, Parquet Flooring, Wood Flooring
---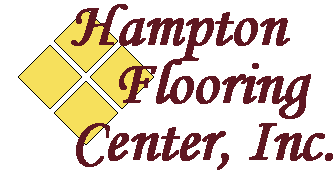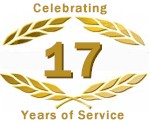 Hampton Flooring Center Inc
Hampton Flooring Center Inc
250 Northampton Street
Easthampton
,
MA
01027
413-527-5279

11 miles from west springfield, MA
---
---
Major Wood Flooring Brands: Robbins Hardwood Flooring
and more
Wood Flooring Products:
Acrylic Impregnated, Antique Wood Flooring, Bamboo Flooring, Borders and Accents, Cork Flooring, Cork Plank Flooring, Cork Sheet Goods, Cork Tile Flooring, Corners and Inlays, Crests and Medallions, Custom Wood Floors, Distressed Wood Flooring, Engineered Longstrip, Engineered Parquet, Engineered Plank Flooring, Engineered Wood Flooring, Exotic Hardwood Flooring, Hand Scraped Wood Floors, Hardwood Flooring, Hardwood Plank Flooring, Hardwood Strip Flooring, Parquet Flooring, Parquet Flooring, Prefinished Engineered Parquet, Prefinished Engineered Plank, Prefinished Solid Parquet, Prefinished Solid Plank, Prefinished Strip Flooring, Random Width Plank, Solid Plank Flooring, Trims and Moldings, Unfinished Engineered Parquet, Unfinished Engineered Plank, Unfinished Solid Parquet, Unfinished Solid Plank, Unfinished Strip Flooring, Wide Plank Flooring, Wood Flooring
---

Laigle Floor Covering & Design
Laigle Floor Covering & Design
14 East Main Street
North Canaan
,
CT
06019
860-453-6217

23 miles from west springfield, MA
---
---
Major Wood Flooring Brands: Robbins Hardwood Flooring
and more
Wood Flooring Products:
Wood Flooring
---

A Raymond Zerio & Son
A Raymond Zerio & Son
269-273 West Middle Turnpike
Manchester
,
CT
06040
860-643-5168

24 miles from west springfield, MA
---
---
Major Wood Flooring Brands:
Robbins Hardwood Flooring and more
Wood Flooring Products:
Wood Flooring

---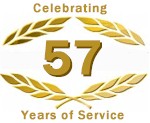 Atlas Tile Carpet & Wood
Atlas Tile Carpet & Wood
1862 Berlin Turnpike
Wethersfield
,
CT
06109
860-563-0151

28 miles from west springfield, MA
---
---
Major Wood Flooring Brands: Robbins Hardwood Flooring
and more
Wood Flooring Products:
Bamboo Flooring, Borders and Accents, Cork Flooring, Corners and Inlays, Crests and Medallions, Engineered Plank Flooring, Engineered Wood Flooring, Exotic Hardwood Flooring, Hand Scraped Wood Floors, Prefinished Engineered Plank, Prefinished Solid Plank, Solid Plank Flooring, Unfinished Engineered Plank, Unfinished Solid Plank, Wide Plank Flooring, Wood Flooring
---