Commercial Flooring Dealers:
Wareham, West Wareham, East Wareham, Marion
See all of the flooring stores near Wareham MA that will assist you in selecting the perfect commercial flooring! Most store are full service dealers that carry all types of flooring. You can also determine if each store in offers commercial flooring installation, repair and cleaning!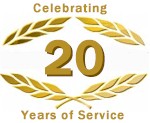 KB Carpet & Tile
KB Carpet & Tile
405 Huttleston Avenue
Fairhaven
,
MA
02719
508--538-1949

12 miles from wareham, MA
---
---
Major Specialty Floors Brands:
Marmoleum® Linoleum Floors, Altro Floors, Shaw Contract Flooring, Gerflor Vinyl Flooring
Commercial Flooring Products:
Flooring , Slip Resistant Flooring, Specialty Floors
---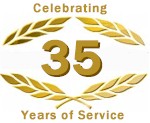 Ideal Floor Covering - Falmouth
Ideal Floor Covering - Falmouth
882 Main St
East Falmouth
,
MA
02536
508-540-3320

14 miles from wareham, MA
---
---
Major Specialty Floors Brands:
VPI Resilient Flooring, Forbo Flooring, Shaw Contract Flooring
Commercial Flooring Products:
Flooring , Slip Resistant Flooring, Specialty Floors
---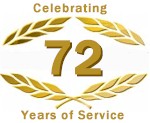 Morency's Floors
Morency's Floors
1440 Purchase Street
New Bedford
,
MA
02740
508-994-3111

14 miles from wareham, MA
---
---
Major Specialty Floors Brands:
Forbo Flooring
---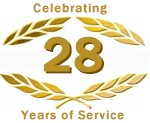 Glanz Industries Inc
Glanz Industries Inc
95 Ryan Drive
Raynham
,
MA
02767
617-332-1200

20 miles from wareham, MA
---
---
Major Specialty Floors Brands:
Altro Floors, Shaw Contract Flooring, Marmoleum® Linoleum Floors
Commercial Flooring Products:
Slip Resistant Flooring, Specialty Floors
---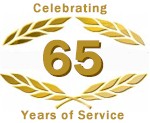 Jay Vee's Flooring Center
Jay Vee's Flooring Center
189 Durfee St
Fall River
,
MA
02720
508-673-8333

21 miles from wareham, MA
---
---
Major Specialty Floors Brands:
Shaw Contract Flooring
Commercial Flooring Products:
Slip Resistant Flooring, Specialty Floors, Static Dissipative, Static-Resistant Flooring
---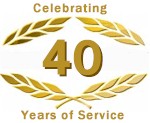 Wholesale Flooring
Wholesale Flooring
5 Probber Lane
Fall River
,
MA
02720
508-646-0995

21 miles from wareham, MA
---
---
Major Specialty Floors Brands:
TEC Specialty Products, Shaw Contract Flooring
Commercial Flooring Products:
Floor Heating System, Flooring , Slip Resistant Flooring, Specialty Floors, Tile Flooring
---
Ideal Floor Covering - Hyannis
Ideal Floor Covering - Hyannis
332 Iyannough road
Hyannis
,
MA
02601
508-790-2577

22 miles from wareham, MA
---
Thursday: 9:00am - 5:00pm
---
Major Specialty Floors Brands:
Forbo Flooring, Shaw Contract Flooring, VPI Resilient Flooring
Commercial Flooring Products:
Slip Resistant Flooring, Specialty Floors
---
Cape Cod Custom Floors
Cape Cod Custom Floors
762 Falmouth Road
Hyannis
,
MA
02601
508-778-1965

22 miles from wareham, MA
---
---
Major Specialty Floors Brands:
Marmoleum® Linoleum Floors
---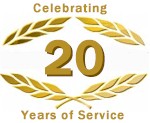 Spectrum Tile & Carpet
Spectrum Tile & Carpet
288 Plymouth Avenue
Fall River
,
MA
02721
508-837-6022

23 miles from wareham, MA
---
---
Major Specialty Floors Brands:
TEC Specialty Products
---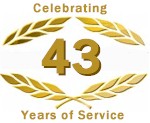 Armand's Carpet & Linoleum
Armand's Carpet & Linoleum
1535 South Main Street
Fall River
,
MA
02724
508-679-2745

24 miles from wareham, MA
---
---
Major Specialty Floors Brands:
Altro Floors, Shaw Contract Flooring
Commercial Flooring Products:
Slip Resistant Flooring, Specialty Floors
---
Fresh Interiors Inc
Fresh Interiors Inc
16 Forsyth Road
South Yarmouth
,
MA
02664
508-394-3032

27 miles from wareham, MA
---
---
Major Specialty Floors Brands:
Altro Floors, Marmoleum® Linoleum Floors
---
---
Narrow Your Focus for a Particular Brand of Specialty Floors
---
Narrow Your Focus for a Particular Product Type of Specialty Floors