Wood Flooring Dealers:
Walpole, East Walpole, South Walpole, Medfield
See all of the flooring stores near Walpole MA that will assist you in selecting the perfect wood flooring! Most store are full service dealers that carry all types of flooring. You can also determine if each store in offers wood flooring installation, repair and cleaning! Our selection of wood flooring offers the perfect combination of beauty, maintenance and durability. With hundreds of unique colors and patterns, you are sure to find the perfect look to coordinate with your decor.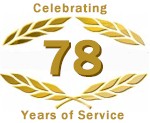 Hosking Hardwood Flooring
Hosking Hardwood Flooring
PO Box 163
Walpole
,
MA
02081
508-643-0810

0 miles from walpole, MA
---
Monday: 8:00am - 5:00pm est.
---
Major Wood Flooring Brands:
Mercier Wood Flooring, Mirage Hardwood Floors, Anderson® EnCore Plus®, Hartco® Wood Flooring, Somerset Hardwood Flooring, Harris Wood® Floors, Lauzon Hardwood Flooring, Mannington Hardwood Flooring, Vintage Prefinished Hardwood Flooring, Anderson® Hardwood Floors, Bruce Hardwood Flooring, Kährs Hardwood Flooring
Wood Flooring Products:
Acrylic Impregnated, Antique Wood Flooring, Bamboo Flooring, Borders and Accents, Cork Sheet Goods, Cork Tile Flooring, Corners and Inlays, Crests and Medallions, Custom Wood Floors, Engineered Longstrip, Engineered Plank Flooring, Engineered Wood Flooring, Exotic Hardwood Flooring, Prefinished Engineered Parquet, Prefinished Solid Parquet, Prefinished Solid Plank, Prefinished Strip Flooring, Trims and Moldings, Unfinished Engineered Parquet, Unfinished Engineered Plank, Unfinished Solid Parquet, Unfinished Solid Plank, Unfinished Strip Flooring, Wide Plank Flooring, Wood Flooring
---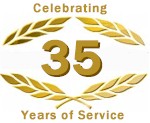 Leos Floor Company
Leos Floor Company
1320 Main Street
Walpole
,
MA
02081
508-660-6820

0 miles from walpole, MA
---
---
Major Wood Flooring Brands:
Kährs Hardwood Flooring
---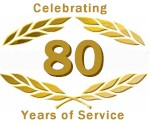 Payless Floors
Payless Floors
752 Main Street
Walpole
,
MA
02081
508-660-6610

0 miles from walpole, MA
---
---
Major Wood Flooring Brands:
Armstrong Hardwood Flooring
Wood Flooring Products:
Distressed Wood Flooring, Engineered Plank Flooring, Hardwood Flooring, Parquet Flooring, Parquet Flooring, Prefinished Solid Plank, Wood Flooring
---
Fashion Carpet Inc
Fashion Carpet Inc
80 Broadway
Norwood
,
MA
02062
781-769-3262

3 miles from walpole, MA
---
---
Major Wood Flooring Brands:
Shaw Hardwoods Flooring, Armstrong Hardwood Flooring, Mannington Hardwood Flooring
Wood Flooring Products:
Distressed Wood Flooring, Engineered Plank Flooring, Engineered Wood Flooring, Hardwood Flooring, Parquet Flooring, Parquet Flooring, Solid Plank Flooring, Wood Flooring

---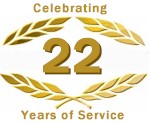 Masters Touch
Masters Touch
5 Janes Avenue
Medfield
,
MA
02052
508-359-5900

3 miles from walpole, MA
---
---
Major Wood Flooring Brands:
Shaw Hardwoods Flooring, Armstrong Hardwood Flooring
Wood Flooring Products:
Distressed Wood Flooring, Engineered Wood Flooring, Hardwood Flooring, Parquet Flooring, Parquet Flooring, Solid Plank Flooring, Wood Flooring
---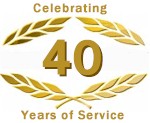 RW Carpet & Flooring
RW Carpet & Flooring
228 Providence Highway
Westwood
,
MA
02090
781-326-0144

5 miles from walpole, MA
---
---
Major Wood Flooring Brands:
Shaw Hardwoods Flooring, Oshkosh Floors, Mirage Hardwood Floors, Bruce Hardwood Flooring, Mannington Hardwood Flooring, Vintage Prefinished Hardwood Flooring, Hartco® Wood Flooring, Lauzon Hardwood Flooring, Robina Hardwood Floors
Wood Flooring Products:
Bamboo Flooring, Borders and Accents, Cork Flooring, Cork Plank Flooring, Cork Sheet Goods, Cork Tile Flooring, Corners and Inlays, Crests and Medallions, Custom Wood Floors, Engineered Longstrip, Engineered Parquet, Engineered Plank Flooring, Engineered Wood Flooring, Exotic Hardwood Flooring, Hand Scraped Wood Floors, Hardwood Plank Flooring, Hardwood Strip Flooring, Prefinished Engineered Plank, Prefinished Solid Plank, Prefinished Strip Flooring, Random Width Plank, Solid Plank Flooring, Trims and Moldings, Unfinished Engineered Plank, Wide Plank Flooring, Wood Flooring
---
---
---
Major Wood Flooring Brands:
Armstrong Hardwood Flooring
Wood Flooring Products:
Distressed Wood Flooring, Hardwood Flooring, Parquet Flooring, Wood Flooring

---

ProSource Of South Boston
ProSource Of South Boston
956 Turnpike Street
Canton
,
MA
02021
781-575-9951

6 miles from walpole, MA
---
---
Major Wood Flooring Brands:
Armstrong Hardwood Flooring
Wood Flooring Products:
Distressed Wood Flooring, Engineered Plank Flooring, Hardwood Flooring, Parquet Flooring, Parquet Flooring, Prefinished Solid Plank, Wood Flooring
---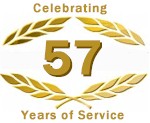 Dolan Flooring Kitchen & Bath
Dolan Flooring Kitchen & Bath
605 Washington Street
Canton
,
MA
02021
781-828-4029

6 miles from walpole, MA
---
---
Major Wood Flooring Brands:
Bruce Hardwood Flooring, Somerset Hardwood Flooring, Armstrong Hardwood Flooring, Teragren Bamboo Flooring
Wood Flooring Products:
Bamboo Flooring, Distressed Wood Flooring, Hardwood Flooring, Parquet Flooring, Parquet Flooring, Wide Plank Flooring, Wood Flooring
---
Majestic Marble & Granite
Majestic Marble & Granite
253 Revere Street
Canton
,
MA
02021

6 miles from walpole, MA
---
---
Major Wood Flooring Brands:
Armstrong Hardwood Flooring
Wood Flooring Products:
Distressed Wood Flooring, Hardwood Flooring, Parquet Flooring, Wood Flooring
---
Incredible Floor
Incredible Floor
104 Main Street
Medway
,
MA
02053
508-533-1110

7 miles from walpole, MA
---
---
Major Wood Flooring Brands:
Mannington Hardwood Flooring, WECork Flooring, Somerset Hardwood Flooring, Fores Floor Hardwood, Scandian Wood Floors, Teragren Bamboo Flooring
Wood Flooring Products:
Bamboo Flooring, Engineered Plank Flooring, Wide Plank Flooring, Wood Flooring
---