LAUFEN Tile Dealers:
Dedham, Hyde Park, West Roxbury, Readville
Laufen offers quality floor, wall and decorative tile throughout the U.S. market. With its expansive ceramic tile offering, Laufen continues to bring together its heritage of beautiful styling with its reputation for quality craftsmanship.
LAUFEN Tile partners with flooring stores in and around the Dedham MA area to offer you the best selection of ceramic and porcelain youll find anywhere. Your local LAUFEN Tile flooring retailer knows about flooring products and can help guide you with your ceramic and porcelain purchase.
LAUFEN Tile
|
Website
|
Green
Fashion Carpet Inc
Fashion Carpet Inc
80 Broadway
Norwood
,
MA
02062
781-769-3262

4 miles from dedham, MA
---
---
Major Ceramic/Porcelain Brands:
LAUFEN Tile and more
Ceramic/Porcelain Products:
Bathroom Tile, Decorative Tile, Kitchen Tile, Porcelain Tile

---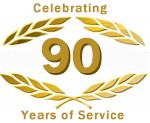 Harrys Carpet One
Harrys Carpet One
676 Hancock Street
Quincy
,
MA
02170
617-328-4002

7 miles from dedham, MA
---
---
Major Ceramic/Porcelain Brands: LAUFEN Tile
and more
Ceramic/Porcelain Products:
Bathroom Tile, Ceramic Tile, Countertop Tile, Decorative Tile, Floor Tile (glazed), Kitchen Tile, Mosaic Tile (glass), Mosaic Tile (glazed), Porcelain Tile, Spa and Pool Tile, Tile Trims, Wall Tile (glazed), Wall Tile (unglazed)
---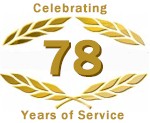 Payless Floors
Payless Floors
752 Main Street
Walpole
,
MA
02081
508-660-6610

8 miles from dedham, MA
---
---
Major Ceramic/Porcelain Brands: LAUFEN Tile
and more
Ceramic/Porcelain Products:
Bathroom Tile, Ceramic Tile, Kitchen Tile, Porcelain Tile
---
---
---
Major Ceramic/Porcelain Brands:
LAUFEN Tile and more
Ceramic/Porcelain Products:
Bathroom Tile, Borders and Medallions, Ceramic Tile, Countertop Tile, Custom Tiles, Decal and Photo Transfers, Decorative Tile, Floor Tile (glazed), Floor Tile (unglazed), Hand-Made and Handcrafted Tile, Handpainted and Art Tile, Kitchen Tile, Mexican Tile (Saltillo), Mosaic Tile (glass), Mosaic Tile (glazed), Mosaic Tile (unglazed), Murals, Porcelain Tile, Silk-Screened Tiles, Spa and Pool Tile, Terra Cotta Floor Tile, Tile Trims, Wall Tile (glazed), Wall Tile (unglazed)

---
Tile World Design Center
Tile World Design Center
1595 Main Street
South Weymouth
,
MA
02190
781-340-4450

12 miles from dedham, MA
---
---
Major Ceramic/Porcelain Brands: LAUFEN Tile
and more
Ceramic/Porcelain Products:
Bathroom Tile, Borders and Medallions, Ceramic Tile, Countertop Tile, Decorative Tile, Handpainted and Art Tile, Historical Tiles, Kitchen Tile, Mosaic Tile (glass), Mosaic Tile (glazed), Porcelain Tile, Spa and Pool Tile, Tile Trims, Wall Tile (glazed), Wall Tile (unglazed)
---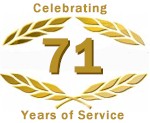 Kent's Carpetland
Kent's Carpetland
JCT RT 3 and 228 EXIT 14
Rockland
,
MA
02370
781-871-1000

14 miles from dedham, MA
---
---
Major Ceramic/Porcelain Brands: LAUFEN Tile
and more
Ceramic/Porcelain Products:
Bathroom Tile, Ceramic Tile, Kitchen Tile, Mosaic Tile (glass), Porcelain Tile, Spa and Pool Tile
---
Classic Floor Covering
Classic Floor Covering
850 Franklin Street
Wrenthem
,
MA
02093
508-384-2211

16 miles from dedham, MA
---
---
Major Ceramic/Porcelain Brands: LAUFEN Tile
and more
Ceramic/Porcelain Products:
Bathroom Tile, Ceramic Tile, Countertop Tile, Decorative Tile, Kitchen Tile, Mosaic Tile (glass), Mosaic Tile (glazed), Porcelain Tile, Spa and Pool Tile, Tile Trims, Wall Tile (glazed), Wall Tile (unglazed)
---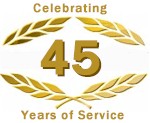 B & D House of Carpets Inc
B & D House of Carpets Inc
217 Middlesex Turnpike
Burlington
,
MA
01803
781-272-0970

18 miles from dedham, MA
---
---
Major Ceramic/Porcelain Brands: LAUFEN Tile
and more
Ceramic/Porcelain Products:
Bathroom Tile, Borders and Medallions, Ceramic Tile, Decorative Tile, Floor Tile (glazed), Floor Tile (unglazed), Kitchen Tile, Mosaic Tile (glass), Mosaic Tile (glazed), Mosaic Tile (unglazed), Porcelain Tile, Wall Tile (glazed), Wall Tile (unglazed)
---
Countryside Floors Inc
Countryside Floors Inc
191 Mechanic Street
Bellingham
,
MA
02019
508-657-1538

20 miles from dedham, MA
---
---
Major Ceramic/Porcelain Brands: LAUFEN Tile
and more
Ceramic/Porcelain Products:
Bathroom Tile, Borders and Medallions, Ceramic Tile, Countertop Tile, Decorative Tile, Floor Tile (glazed), Floor Tile (unglazed), Hand-Made and Handcrafted Tile, Handpainted and Art Tile, Kitchen Tile, Mexican Tile (Saltillo), Mosaic Tile (glass), Mosaic Tile (glazed), Mosaic Tile (unglazed), Porcelain Tile, Spa and Pool Tile, Terra Cotta Floor Tile, Tile Trims, Wall Tile (glazed), Wall Tile (unglazed)
---
Countryside Floors
Countryside Floors
191 Mechanic Street
Bellingham
,
MA
02019
508-668-9200

20 miles from dedham, MA
---
---
Major Ceramic/Porcelain Brands: LAUFEN Tile
and more
Ceramic/Porcelain Products:
Bathroom Tile, Ceramic Tile, Countertop Tile, Decorative Tile, Kitchen Tile, Mosaic Tile (glass), Mosaic Tile (glazed), Porcelain Tile, Spa and Pool Tile, Tile Trims, Wall Tile (glazed), Wall Tile (unglazed)
---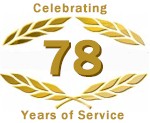 Payless Floors
Payless Floors
805 South Washington Street
North Attleboro
,
MA
02760
508-643-2290

20 miles from dedham, MA
---
---
Major Ceramic/Porcelain Brands: LAUFEN Tile
and more
Ceramic/Porcelain Products:
Bathroom Tile, Ceramic Tile, Kitchen Tile, Porcelain Tile
---