Wood Flooring Dealers:
Bass River, South Yarmouth, West Dennis, West Yarmouth
See all of the flooring stores near Bass_river MA that will assist you in selecting the perfect wood flooring! Most store are full service dealers that carry all types of flooring. You can also determine if each store in offers wood flooring installation, repair and cleaning! Our selection of wood flooring offers the perfect combination of beauty, maintenance and durability. With hundreds of unique colors and patterns, you are sure to find the perfect look to coordinate with your decor.
Fresh Interiors Inc
Fresh Interiors Inc
16 Forsyth Road
South Yarmouth
,
MA
02664
508-394-3032

0 miles from bass river, MA
---
---
Major Wood Flooring Brands:
Expanko Cork Flooring, Preverco Hardwood Floors, Capri Cork Flooring
Wood Flooring Products:
Cork Flooring
---
Carpet Barn Carpet One
Carpet Barn Carpet One
377 Main Street
Dennis Port
,
MA
02639
508-398-4784

3 miles from bass river, MA
---
---
Major Wood Flooring Brands:
Armstrong Hardwood Flooring
Wood Flooring Products:
Distressed Wood Flooring, Hardwood Flooring, Parquet Flooring, Wood Flooring
---
Mid - Cape Home Centers
Mid - Cape Home Centers
465 Route 134
South Dennis
,
MA
02660
508-398-6071

3 miles from bass river, MA
---
---
Wood Flooring Products:
Engineered Plank Flooring, Prefinished Solid Plank, Wood Flooring

---
Cape Cod Custom Floors
Cape Cod Custom Floors
762 Falmouth Road
Hyannis
,
MA
02601
508-778-1965

5 miles from bass river, MA
---
---
Major Wood Flooring Brands:
Lauzon Hardwood Flooring, Anderson® EnCore Plus®, Natural CORK® Flooring, Pinnacle Hardwood Flooring, Preverco Hardwood Floors, Wicanders® Cork Flooring
Wood Flooring Products:
Cork Flooring
---
Ideal Floor Covering - Hyannis
Ideal Floor Covering - Hyannis
332 Iyannough road
Hyannis
,
MA
02601
508-790-2577

5 miles from bass river, MA
---
---
Major Wood Flooring Brands:
Shaw Hardwoods Flooring, Mullican Hardwood Flooring, Mohawk Hardwood Flooring, Kährs Hardwood Flooring, Somerset Hardwood Flooring, Zickgraf Hardwood Flooring, Lauzon Hardwood Flooring, Natural CORK® Flooring, Mercier Wood Flooring, Pinnacle Hardwood Flooring, Wicanders® Cork Flooring, Armstrong Hardwood Flooring, Max Windsor Floors , Natural BAMBOO® Flooring, Robbins Hardwood Flooring, Mirage Hardwood Floors
Wood Flooring Products:
Bamboo Flooring, Borders and Accents, Cork Flooring, Distressed Wood Flooring, Engineered Plank Flooring, Engineered Wood Flooring, Exotic Hardwood Flooring, Hand Scraped Wood Floors, Hardwood Flooring, Parquet Flooring, Parquet Flooring, Prefinished Engineered Plank, Prefinished Solid Plank, Solid Plank Flooring, Unfinished Engineered Plank, Unfinished Solid Plank, Wide Plank Flooring, Wood Flooring
---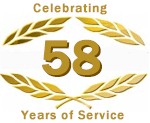 Carpets of Cape Cod
Carpets of Cape Cod
239 Barnstable Road
Hyannis
,
MA
02601
508-858-0550

5 miles from bass river, MA
---
---
Major Wood Flooring Brands:
Shaw Hardwoods Flooring, Mannington Hardwood Flooring, Bruce Hardwood Flooring, Robbins Hardwood Flooring, Armstrong Hardwood Flooring, Mohawk Hardwood Flooring, Somerset Hardwood Flooring, Lauzon Hardwood Flooring, Anderson® Hardwood Floors
Wood Flooring Products:
Borders and Accents, Distressed Wood Flooring, Engineered Plank Flooring, Engineered Wood Flooring, Hardwood Flooring, Parquet Flooring, Parquet Flooring, Prefinished Solid Plank, Solid Plank Flooring, Wide Plank Flooring, Wood Flooring
---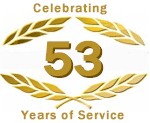 New England Tile
New England Tile
37 Hinkley Road
Hyannis
,
MA
02601
508-775-3100

5 miles from bass river, MA
---
---
Major Wood Flooring Brands:
Mirage Hardwood Floors, Bruce Hardwood Flooring, Anderson® Hardwood Floors, Lauzon Hardwood Flooring, Preverco Hardwood Floors, Hartco® Wood Flooring
Wood Flooring Products:
Borders and Accents, Engineered Wood Flooring, Prefinished Solid Plank

---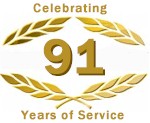 Paramount Rug Company
Paramount Rug Company
413 Yamouth Road
Hyannis
,
MA
02601
508-775-1961

5 miles from bass river, MA
---
---
Major Wood Flooring Brands:
Junckers Hardwood Flooring, Virginia Vintage Hardwood, Expanko Cork Flooring, Mohawk Hardwood Flooring
Wood Flooring Products:
Cork Flooring, Engineered Plank Flooring, Prefinished Solid Plank, Wood Flooring
---
RPM Carpets Inc
RPM Carpets Inc
181 Route 137
East Harwich
,
MA
02645
508-432-4151

7 miles from bass river, MA
---
---
Wood Flooring Products:
Engineered Plank Flooring, Prefinished Solid Plank, Wood Flooring

---
Mid - Cape Home Centers
Mid - Cape Home Centers
15 Main Street
Orleans
,
MA
02653
508-255-0200

14 miles from bass river, MA
---
---
Wood Flooring Products:
Engineered Plank Flooring, Prefinished Solid Plank, Wood Flooring

---
B & L Floor Covering
B & L Floor Covering
684 Falmouth Road
Mashpee
,
MA
02649
774-521-3577

15 miles from bass river, MA
---
---
Major Wood Flooring Brands:
ARK Floors , Lauzon Hardwood Flooring, Teragren Bamboo Flooring, DuChateau Hardwood Floors, Wicanders® Cork Flooring, Shaw Hardwoods Flooring, Zickgraf Hardwood Flooring, Wellmade Bamboo Floors, Bruce Hardwood Flooring
Wood Flooring Products:
Bamboo Flooring, Cork Flooring, Engineered Wood Flooring, Solid Plank Flooring, Wood Flooring
---