Daltile® Stone Dealers:
Linthicum, Linthicum Heights, Baltimore, Bwi Airport
Daltile offers porcelain, ceramic and natural stone tiles and slabs including medallions glass and metal tiles.
Daltile® Stone partners with flooring stores in and around the Linthicum MD area to offer you the best selection of natural stone floors youll find anywhere. Your local Daltile® Stone flooring retailer knows about flooring products and can help guide you with your natural stone floors purchase.
Daltile® Stone
|
Website
|
Design Tools
|
Maintain
|
FAQs
Capitol Tile & Marble Co Inc
Capitol Tile & Marble Co Inc
9525 Berger Road
Columbia
,
MD
21046
301-854-6435

10 miles from linthicum, MD
---
---
Major Natural Stone Floors Brands: Daltile® Stone
and more
---
CB Flooring LLC
CB Flooring LLC
9525-p Berger Road
Columbia
,
MD
21046
410-381-5400

10 miles from linthicum, MD
---
---
Major Natural Stone Floors Brands: Daltile® Stone
and more
---
Business Flooring Inc
Business Flooring Inc
9105 Whiskey Bottom Road
Laurel
,
MD
20723
410-880-1833

11 miles from linthicum, MD
---
---
Major Natural Stone Floors Brands: Daltile® Stone
and more
---
---
---
Major Natural Stone Floors Brands: Daltile® Stone
and more
---

Arcade Floors Carpet One
Arcade Floors Carpet One
8511 Loch Raven Boulevard
Baltimore
,
MD
21286
410-668-7500

14 miles from linthicum, MD
---
---
Major Natural Stone Floors Brands: Daltile® Stone
and more
---
Carpet Fair Inc
Carpet Fair Inc
2135a York Road
Timonium
,
MD
21093
410-298-5800

15 miles from linthicum, MD
---
---
Major Natural Stone Floors Brands: Daltile® Stone
and more
---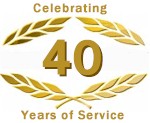 Contract Carpet One
Contract Carpet One
10212 Southard Drive
Beltsville
,
MD
20705
301-637-4593

16 miles from linthicum, MD
---
Friday: 10:00am - 6:00pm est
---
Major Natural Stone Floors Brands: Daltile® Stone
and more
---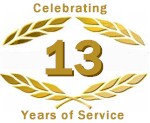 FloorAll
FloorAll
10739 Tucker Street
Beltsville
,
MD
20705
855-600-3566

16 miles from linthicum, MD
---
---
Major Natural Stone Floors Brands:
Daltile® Stone and more
Natural Stone Floors Products:
Mosaic Stone, Natural Stone, Slate Flooring, Trims & Moldings

---
Carpet Mill Discounters Inc
Carpet Mill Discounters Inc
10118 York Road
Cockeysville
,
MD
21030
410-666-0101

18 miles from linthicum, MD
---
---
Major Natural Stone Floors Brands: Daltile® Stone
and more
---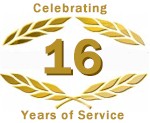 The Design Expo Flooring Center of Bowie
The Design Expo Flooring Center of Bowie
Bowie Town Center
Bowie
,
MD
20716
301-262-8022

20 miles from linthicum, MD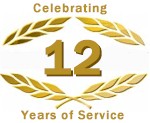 Annapolis Tile Center
Annapolis Tile Center
178 Mayo Road
Edgewater
,
MD
21037
410-956-0564

20 miles from linthicum, MD
---
---
Major Natural Stone Floors Brands: Daltile® Stone
and more
---