Commercial Flooring Dealers:
Forest Hill, Fallston, Bel Air, Jarrettsville
See all of the flooring stores near Forest_hill MD that will assist you in selecting the perfect commercial flooring! Most store are full service dealers that carry all types of flooring. You can also determine if each store in offers commercial flooring installation, repair and cleaning!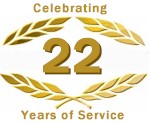 Top Notch Floors
Top Notch Floors
2216 Commerce Road
Forest Hill
,
MD
21050
410-638-6620

0 miles from forest hill, MD
---
---
Major Specialty Floors Brands:
TEC Specialty Products
Commercial Flooring Products:
Slip Resistant Flooring, Specialty Floors
---
Floors At Ur Door
Floors At Ur Door
1413 sedum square
belcamp
,
MD
21017
4109377031

10 miles from forest hill, MD
---
---
Major Specialty Floors Brands:
Gerflor Vinyl Flooring , Shaw Contract Flooring
Commercial Flooring Products:
Flooring , Slip Resistant Flooring, Specialty Floors
---
Off The Floor
Off The Floor
9603 Deereco Rd Suite 200 Lutherville-timonium Md 21093
Lutherville-Timonium
,
MD
21093
410-804-4454

16 miles from forest hill, MD
---
---
Major Specialty Floors Brands:
Shaw Contract Flooring
Commercial Flooring Products:
Flooring , Specialty Floors
---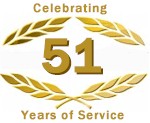 Towne Pride Interiors
Towne Pride Interiors
1214 North Main Street
Hampstead
,
MD
21074
410-239-7500

22 miles from forest hill, MD
---
Thursday: 8:00 am - 5:00 pm
---
Major Specialty Floors Brands:
Shaw Contract Flooring
Commercial Flooring Products:
Flooring , Slip Resistant Flooring, Specialty Floors
---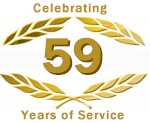 Next Day Floors
Next Day Floors
7100 Rutherford Road
Baltimore
,
MD
21244
410-944-0010

25 miles from forest hill, MD
---
---
Major Specialty Floors Brands:
Shaw Contract Flooring
---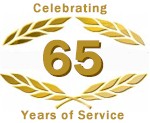 Carpet Land Inc
Carpet Land Inc
6436 Baltimore National Pike
Catonsville
,
MD
21228
410-744-7800

27 miles from forest hill, MD
---
Thursday: 10:00am - 8:00pm
---
Major Specialty Floors Brands:
Forbo Flooring
Commercial Flooring Products:
Flooring , Slip Resistant Flooring, Specialty Floors, Static-Resistant Flooring, Tile Flooring
---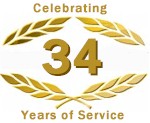 Elkton Carpet & Tile
Elkton Carpet & Tile
249 A South Bridge Street
Elkton
,
MD
21921
410-398-7475

28 miles from forest hill, MD
---
---
Major Specialty Floors Brands:
Altro Floors, Racedeck Garage Flooring, Shaw Contract Flooring
Commercial Flooring Products:
Floor Heating System, Slip Resistant Flooring, Specialty Floors
---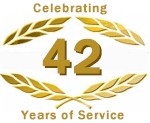 K & M Home Center
K & M Home Center
127 North Street
York
,
PA
17403
717-428-1963

31 miles from forest hill, MD
---
Thursday: 8:00 AM to 8:00 PM
---
Major Specialty Floors Brands:
TEC Specialty Products
Commercial Flooring Products:
Slip Resistant Flooring, Specialty Floors
---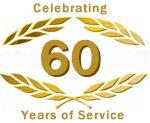 Mercer Carpet One Inc
Mercer Carpet One Inc
26 West Main Street
Westminister
,
MD
21157
410-876-2026

32 miles from forest hill, MD
---
---
Major Specialty Floors Brands:
Forbo Flooring, Marmoleum® Linoleum Floors
Commercial Flooring Products:
Floor Heating System, Flooring , Slip Resistant Flooring, Specialty Floors, Tile Flooring
---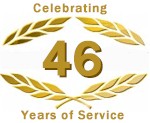 Traynor's Floors & Carpets
Traynor's Floors & Carpets
90 Aileron Court
Westminster
,
MD
21157
410-876-1999

32 miles from forest hill, MD
---
---
Major Specialty Floors Brands:
Shaw Contract Flooring
Commercial Flooring Products:
Slip Resistant Flooring, Specialty Floors

---

Interior Images Inc
Interior Images Inc
5410 Klee Mill Road
Eldersburg
,
MD
21784
410-781-7590

34 miles from forest hill, MD
---
---
Major Specialty Floors Brands:
TEC Specialty Products, Shaw Contract Flooring
---
---
Narrow Your Focus for a Particular Brand of Specialty Floors
---
Narrow Your Focus for a Particular Product Type of Specialty Floors