Daltile® Tile Dealers:
Arbutus, Halethorpe, Lansdowne, Carroll
Daltile has been recognized as being synonymous with quality and value for over 40 years.
Daltile® Tile partners with flooring stores in and around the Baltimore MD area to offer you the best selection of ceramic and porcelain youll find anywhere. Your local Daltile® Tile flooring retailer knows about flooring products and can help guide you with your ceramic and porcelain purchase.
Daltile® Tile
|
Website
|
Design Tools
|
Install
|
Clean
|
Maintain
|
FAQs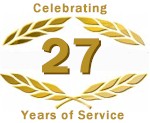 Carpet Liquidators
Carpet Liquidators
5199 Raynor Avenue
Linthicum Heights
,
MD
21090
410-789-1155

2 miles from baltimore, MD
---
---
Major Ceramic/Porcelain Brands:
Daltile® Tile and more
Ceramic/Porcelain Products:
Bathroom Tile, Ceramic Tile, Decorative Tile, Kitchen Tile, Mosaic Tile (glass), Porcelain Tile, Spa and Pool Tile

---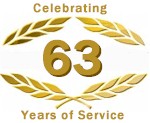 Carpet Land Inc
Carpet Land Inc
6436 Baltimore National Pike
Catonsville
,
MD
21228
410-744-7800

4 miles from baltimore, MD
---
Thursday: 10:00am - 8:00pm
---
Major Ceramic/Porcelain Brands: Daltile® Tile
and more
Ceramic/Porcelain Products:
Bathroom Tile, Borders and Medallions, Ceramic Tile, Countertop Tile, Decorative Tile, Floor Tile (glazed), Floor Tile (unglazed), Kitchen Tile, Mosaic Tile (glass), Mosaic Tile (glazed), Mosaic Tile (unglazed), Porcelain Tile, Spa and Pool Tile, Tile Trims, Wall Tile (glazed), Wall Tile (unglazed)
---
Dunn's Floor Covering Inc
Dunn's Floor Covering Inc
1502 Connelly Drive
Hanover
,
MD
21076
410-859-3821

6 miles from baltimore, MD
---
---
Major Ceramic/Porcelain Brands:
Daltile® Tile and more
Ceramic/Porcelain Products:
Bathroom Tile, Ceramic Tile, Kitchen Tile, Mosaic Tile (glass), Porcelain Tile, Spa and Pool Tile

---
Capitol Tile & Marble Co Inc
Capitol Tile & Marble Co Inc
9525 Berger Road
Columbia
,
MD
21046
301-854-6435

10 miles from baltimore, MD
---
---
Major Ceramic/Porcelain Brands: Daltile® Tile
and more
Ceramic/Porcelain Products:
Bathroom Tile, Ceramic Tile, Kitchen Tile, Porcelain Tile, Spa and Pool Tile
---
CB Flooring LLC
CB Flooring LLC
9525-p Berger Road
Columbia
,
MD
21046
410-381-5400

10 miles from baltimore, MD
---
---
Major Ceramic/Porcelain Brands: Daltile® Tile
and more
Ceramic/Porcelain Products:
Bathroom Tile, Ceramic Tile, Kitchen Tile, Porcelain Tile, Spa and Pool Tile
---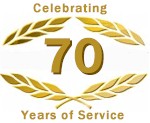 Abbey Carpet of Baltimore
Abbey Carpet of Baltimore
6917 Golden Ring Road
Baltimore
,
MD
21237
443-460-4600

11 miles from baltimore, MD
---
---
Major Ceramic/Porcelain Brands: Daltile® Tile
and more
---

Arcade Floors Carpet One
Arcade Floors Carpet One
8511 Loch Raven Boulevard
Baltimore
,
MD
21286
410-668-7500

12 miles from baltimore, MD
---
---
Major Ceramic/Porcelain Brands: Daltile® Tile
and more
Ceramic/Porcelain Products:
Bathroom Tile, Ceramic Tile, Kitchen Tile, Mosaic Tile (glass), Porcelain Tile, Spa and Pool Tile
---
Business Flooring Inc
Business Flooring Inc
9105 Whiskey Bottom Road
Laurel
,
MD
20723
410-880-1833

12 miles from baltimore, MD
---
---
Major Ceramic/Porcelain Brands: Daltile® Tile
and more
Ceramic/Porcelain Products:
Bathroom Tile, Ceramic Tile, Kitchen Tile, Porcelain Tile, Spa and Pool Tile
---

Abbey Carpet Fleming & Sheeley
Abbey Carpet Fleming & Sheeley
1201 Eastern Boulevard
Essex
,
MD
21221
410-682-6600

12 miles from baltimore, MD
---
---
Major Ceramic/Porcelain Brands: Daltile® Tile
and more
---

Abbey Carpet of Timonium
Abbey Carpet of Timonium
1967 Green Spring Drive
Timonium
,
MD
21093
410-561-3810

13 miles from baltimore, MD
---
---
Major Ceramic/Porcelain Brands: Daltile® Tile
and more
Ceramic/Porcelain Products:
Bathroom Tile, Ceramic Tile, Kitchen Tile
---
Carpet Fair Inc
Carpet Fair Inc
2135a York Road
Timonium
,
MD
21093
410-298-5800

13 miles from baltimore, MD
---
---
Major Ceramic/Porcelain Brands: Daltile® Tile
and more
Ceramic/Porcelain Products:
Bathroom Tile, Ceramic Tile, Kitchen Tile, Porcelain Tile, Spa and Pool Tile
---