Armstrong Sheet Vinyl Floors Dealers:
Glenburn, Hermon, Veazie, Bangor
The story with vinyl sheet begins with the "look." You've probably noticed there's a trend in home design towards "natural realism," where home products look and different wood species, or limestone, sandstone, slate and other natural materials. What natural look are you searching feel like objects found in nature. We call it "bringing the outdoors in." With our vinyl floors, we use cutting-edge print technology to produce beautiful floors that look like for in a floor? You can probably find it in our vinyl sheet collection!
Armstrong Sheet Vinyl Floors partners with flooring stores in and around the Bangor ME area to offer you the best selection of lvt and vinyl youll find anywhere. Your local Armstrong Sheet Vinyl Floors flooring retailer knows about flooring products and can help guide you with your lvt and vinyl purchase.
Armstrong Sheet Vinyl Floors
|
Website
|
Design Tools
|
Tips
|
Warranty
|
Install
|
Clean
|
FAQs
|
Green
VL Walton's Carpet Sales
VL Walton's Carpet Sales
556 Hammond Street
Bangor
,
ME
04401
207-945-6911

0 miles from bangor, ME
---
---
Major LVT/Vinyl Brands:
Armstrong Sheet Vinyl Floors and more
LVT/Vinyl Products:
Cove Base (rubber), Luxury Vinyl Plank Flooring, Luxury Vinyl Tile, Rubber Flooring

---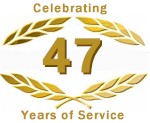 Paul G White Tile Company
Paul G White Tile Company
1222 Hammond Street
Bangor
,
ME
04401
207--947-6469

0 miles from bangor, ME
---
---
LVT/Vinyl Products:
Cove Base (rubber), Linoleum Flooring, Luxury Vinyl Plank Flooring, Luxury Vinyl Sheet Flooring, Luxury Vinyl Tile, Resilient and Vinyl Flooring, Rubber Flooring, Rubber Tile Floors
---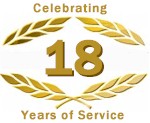 Expert Flooring
Expert Flooring
17 Airport Road
Old Town
,
ME
04468
207-827-4700

9 miles from bangor, ME
---
---
Major LVT/Vinyl Brands:
Armstrong Sheet Vinyl Floors and more
LVT/Vinyl Products:
Cove Base (rubber), Linoleum Flooring, Resilient and Vinyl Flooring, Rubber Flooring, Rubber Tile Floors, Vinyl Composition Tile (VCT)

---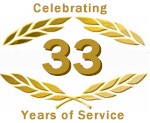 The Family Floor Store
The Family Floor Store
143 Oak Street
Ellsworth
,
ME
04605
207-667-9391

25 miles from bangor, ME
---
---
Major LVT/Vinyl Brands: Armstrong Sheet Vinyl Floors
and more
LVT/Vinyl Products:
Cove Base (rubber), Linoleum Flooring, Luxury Vinyl Plank Flooring, Luxury Vinyl Tile, Rubber Flooring, Rubber Tile Floors, Vinyl Composition Tile (VCT)
---
Trenton Flooring & Furniture
Trenton Flooring & Furniture
1211 Bar Harbor Road
Trenton
,
ME
04605
207-667-5022

25 miles from bangor, ME
---
---
Major LVT/Vinyl Brands: Armstrong Sheet Vinyl Floors
and more
---