Daltile® Tile Dealers:
Elmwood, Harahan, River Ridge, Bridge City
Daltile has been recognized as being synonymous with quality and value for over 40 years.
Daltile® Tile partners with flooring stores in and around the Elmwood LA area to offer you the best selection of ceramic and porcelain youll find anywhere. Your local Daltile® Tile flooring retailer knows about flooring products and can help guide you with your ceramic and porcelain purchase.
Daltile® Tile
|
Website
|
Design Tools
|
Install
|
Clean
|
Maintain
|
FAQs
Athens Tile & Stone Center
Athens Tile & Stone Center
5616 Jefferson Highway
Harahan
,
LA
70123
504-733-0788

0 miles from elmwood, LA
---
---
Major Ceramic/Porcelain Brands:
Daltile® Tile and more
Ceramic/Porcelain Products:
Bathroom Tile, Ceramic Tile, Kitchen Tile, Porcelain Tile, Spa and Pool Tile

---
Commercial Flooring Inc
Commercial Flooring Inc
5403 Powell Street
Harrahan
,
LA
70123
504-733-8188

0 miles from elmwood, LA
---
---
Major Ceramic/Porcelain Brands: Daltile® Tile
and more
Ceramic/Porcelain Products:
Bathroom Tile, Ceramic Tile, Kitchen Tile, Porcelain Tile, Spa and Pool Tile
---
Flooring Showcase Inc
Flooring Showcase Inc
5624 Heebe Street
Harrahan
,
LA
70123
504-733-8823

0 miles from elmwood, LA
---
---
Major Ceramic/Porcelain Brands: Daltile® Tile
and more
Ceramic/Porcelain Products:
Bathroom Tile, Ceramic Tile, Kitchen Tile, Porcelain Tile, Spa and Pool Tile
---
Direct Buy Of New Orleans
Direct Buy Of New Orleans
520 Elmwood Park Boulevard
Elmwood
,
LA
70123
504-378-6000

0 miles from elmwood, LA
---
---
Major Ceramic/Porcelain Brands: Daltile® Tile
and more
Ceramic/Porcelain Products:
Bathroom Tile, Ceramic Tile, Kitchen Tile, Porcelain Tile, Spa and Pool Tile
---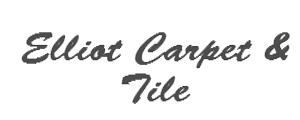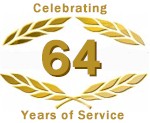 Elliot Carpet & Tile
Elliot Carpet & Tile
2520 Hickory Avenue
Metairie
,
LA
70003
504-737-1555

2 miles from elmwood, LA
Schiro - Delbianco Tile
Schiro - Delbianco Tile
750 Little Farms Avenue
Metairie
,
LA
70003
504-466-8899

2 miles from elmwood, LA
---
---
Major Ceramic/Porcelain Brands: Daltile® Tile
and more
Ceramic/Porcelain Products:
Bathroom Tile, Ceramic Tile, Kitchen Tile, Porcelain Tile
---

A - Mar Interiors Inc
A - Mar Interiors Inc
1515 Westbank Expressway
Westwego
,
LA
70094
504-340-5000

3 miles from elmwood, LA
---
---
Major Ceramic/Porcelain Brands: Daltile® Tile
and more
Ceramic/Porcelain Products:
Bathroom Tile, Ceramic Tile, Floor Tile (glazed), Kitchen Tile, Mosaic Tile (glass), Porcelain Tile, Spa and Pool Tile
---
Prestige Flooring
Prestige Flooring
1000 Jefferson Highway
Jefferson
,
LA
70121
504-828-2200

3 miles from elmwood, LA
---
---
Major Ceramic/Porcelain Brands: Daltile® Tile
and more
Ceramic/Porcelain Products:
Bathroom Tile, Ceramic Tile, Floor Tile (glazed), Kitchen Tile, Mosaic Tile (glass), Porcelain Tile
---
B & B Warehouse
B & B Warehouse
300 Jefferson Highway
Jefferson
,
LA
70121
504-838-0009

3 miles from elmwood, LA
---
---
Major Ceramic/Porcelain Brands:
Daltile® Tile and more
Ceramic/Porcelain Products:
Bathroom Tile, Ceramic Tile, Kitchen Tile

---
Delta Flooring Inc
Delta Flooring Inc
300 Jefferson Highway
Jefferson
,
KY
70121
504-832-1130

3 miles from elmwood, LA
---
---
Major Ceramic/Porcelain Brands: Daltile® Tile
and more
Ceramic/Porcelain Products:
Bathroom Tile, Ceramic Tile, Kitchen Tile, Porcelain Tile, Spa and Pool Tile
---
Jim Owens Flooring & Cabinets
Jim Owens Flooring & Cabinets
4400 Airline Drive
Metairie
,
LA
70001
504-835-6969

3 miles from elmwood, LA
---
---
Major Ceramic/Porcelain Brands: Daltile® Tile
and more
Ceramic/Porcelain Products:
Bathroom Tile, Ceramic Tile, Floor Tile (glazed), Kitchen Tile, Mosaic Tile (glass), Porcelain Tile, Spa and Pool Tile
---