Tile Flooring Dealers:
Versailles, Osgood, Holton, Cross Plains
See all of the flooring stores near Versailles IN that will assist you in selecting the perfect tile flooring! Most store are full service dealers that carry all types of flooring. You can also determine if each store in offers tile flooring installation, repair and cleaning! Our selection of ceramic tile flooring offers the perfect combination of beauty, maintenance and durability. With hundreds of unique colors and patterns, you are sure to find the perfect look to coordinate with your decor.
Halcomb Home Center
Halcomb Home Center
2358 South State Road 129
Versailles
,
IN
47042
812-689-6060

0 miles from versailles, IN
---
---
Major Ceramic/Porcelain Brands:
Florida Tile
Tile Flooring Products:
Bathroom Tile, Ceramic Tile, Kitchen Tile
---

Pulskamp's Carpet Service
Pulskamp's Carpet Service
12 Dirks Road
Batesville
,
IN
47006
812-934-3944

18 miles from versailles, IN
---
---
Major Ceramic/Porcelain Brands:
InterCeramic® USA Tile, Marazzi Tile USA, Emilceramica, Avaire Floors , American Olean® Tile, Crossville Porcelain Tile
---
Gillman Do It Best
Gillman Do It Best
271 State Road 129 South
Batesville
,
IN
47006
812-934-4140

18 miles from versailles, IN
---
---
Major Ceramic/Porcelain Brands:
Florida Tile
Tile Flooring Products:
Bathroom Tile, Ceramic Tile, Kitchen Tile, Mosaic Tile (glass), Porcelain Tile, Spa and Pool Tile
---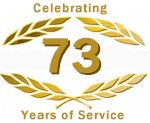 Home Furniture Co., Inc. (Flooring Center)
Home Furniture Co., Inc. (Flooring Center)
20 East Center Street
Lawrenceburg
,
IN
47025
812-537-0619

21 miles from versailles, IN
---
---
Major Ceramic/Porcelain Brands:
Mannington Porcelain Tile, Florida Tile
Tile Flooring Products:
Bathroom Tile, Ceramic Tile, Kitchen Tile, Porcelain Tile

---

Levenstein's Abbey Carpet
Levenstein's Abbey Carpet
921 East State Road 46
Greensburg
,
IN
47240
812-663-2404

22 miles from versailles, IN
---
---
Tile Flooring Products:
Bathroom Tile, Ceramic Tile, Kitchen Tile, Mosaic Tile (glass), Porcelain Tile
---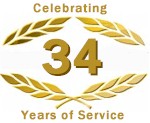 The Floor Store
The Floor Store
305 East Clifty Drive
Madison
,
IN
47250
973-966-6102

22 miles from versailles, IN
---
---
Major Ceramic/Porcelain Brands:
Mohawk Ceramic Tile
---
Al Smith Paint & Decorating Center
Al Smith Paint & Decorating Center
1157 Stone Drive
Harrison
,
OH
45030
513-367-5722

29 miles from versailles, IN
---
---
Major Ceramic/Porcelain Brands:
Florida Tile
Tile Flooring Products:
Bathroom Tile, Ceramic Tile, Kitchen Tile

---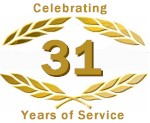 Huff Floorcovering Inc
Huff Floorcovering Inc
1878 Petersburg Road
Hebron
,
Ky
41048
859-689-7053

30 miles from versailles, IN
---
---
Major Ceramic/Porcelain Brands:
Mohawk Ceramic Tile, Marazzi Tile USA, Florida Tile
Tile Flooring Products:
Bathroom Tile, Ceramic Tile, Kitchen Tile
---
Home Flooring & Sleep Center
Home Flooring & Sleep Center
1960 B North Bend Road
Hebron
,
KY
41048
859-689-7888

30 miles from versailles, IN
---
---
Major Ceramic/Porcelain Brands:
Florida Tile
Tile Flooring Products:
Bathroom Tile, Ceramic Tile, Kitchen Tile
---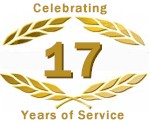 All About Floors
All About Floors
330 Weaver Road
Florence
,
KY
41042
859-283-5556

33 miles from versailles, IN
---
---
Major Ceramic/Porcelain Brands:
Florida Tile
Tile Flooring Products:
Bathroom Tile, Ceramic Tile, Kitchen Tile

---
Excellence By Nature
Excellence By Nature
9250 Brookfield Court
Florence
,
KY
41042
859-283-1130

33 miles from versailles, IN
---
---
Major Ceramic/Porcelain Brands:
Florida Tile
Tile Flooring Products:
Bathroom Tile, Ceramic Tile, Kitchen Tile, Porcelain Tile, Spa and Pool Tile
---
---
Narrow Your Focus for a Particular Brand of Ceramic/Porcelain
---
Narrow Your Focus for a Particular Product Type of Ceramic/Porcelain