Tile Flooring Dealers:
Fort Wayne, Churubusco, Huntertown, Laotto
See all of the flooring stores near Fort_wayne IN that will assist you in selecting the perfect tile flooring! Most store are full service dealers that carry all types of flooring. You can also determine if each store in offers tile flooring installation, repair and cleaning! Our selection of ceramic tile flooring offers the perfect combination of beauty, maintenance and durability. With hundreds of unique colors and patterns, you are sure to find the perfect look to coordinate with your decor.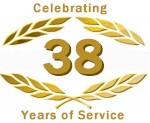 City Carpet Outlet
City Carpet Outlet
6313 Cross Creek Boulevard
Fort Wayne
,
IN
46818
260-442-2773

0 miles from fort wayne, IN
American Home Store Furniture
American Home Store Furniture
5818 Crosscreek Boulevard
Fort Wayne
,
IN
46818
260-442-0300

0 miles from fort wayne, IN
---
---
Major Ceramic/Porcelain Brands:
Shaw Tile Flooring, Mannington Porcelain Tile, Mohawk Ceramic Tile
Tile Flooring Products:
Bathroom Tile, Ceramic Tile, Decorative Tile, Kitchen Tile, Porcelain Tile
---

Three Kings Flooring
Three Kings Flooring
9002 Lima Road
Fort Wayne
,
IN
46818
260-489-4839

0 miles from fort wayne, IN
---
---
Major Ceramic/Porcelain Brands:
Daltile® Tile, Mannington Porcelain Tile, Marazzi Tile USA, Mohawk Ceramic Tile, Porcelanosa® Tile, American Olean® Tile, Crossville Porcelain Tile
Tile Flooring Products:
Bathroom Tile, Ceramic Tile, Kitchen Tile, Mosaic Tile (glass), Porcelain Tile
---
---
---
Major Ceramic/Porcelain Brands:
Daltile® Tile
Tile Flooring Products:
Bathroom Tile, Ceramic Tile, Kitchen Tile, Mosaic Tile (glass), Porcelain Tile, Spa and Pool Tile
---
Carpet Discount Of Fort Wayne
Carpet Discount Of Fort Wayne
821 West Coliseum Boulevard
Fort Wayne
,
IN
46808
260-484-9042

4 miles from fort wayne, IN
---
---
Major Ceramic/Porcelain Brands:
Daltile® Tile
Tile Flooring Products:
Bathroom Tile, Ceramic Tile, Kitchen Tile, Mosaic Tile (glass), Porcelain Tile, Spa and Pool Tile
---
Sherwin - Williams Co
Sherwin - Williams Co
3927 Kraft Parkway
Fort Wayne
,
IN
46808
260-483-1872

4 miles from fort wayne, IN
---
---
Major Ceramic/Porcelain Brands:
Daltile® Tile
Tile Flooring Products:
Bathroom Tile, Ceramic Tile, Kitchen Tile, Mosaic Tile (glass), Porcelain Tile
---
Miles Distributing Company
Miles Distributing Company
1426 Directors Row
Fort Wayne
,
IN
46808
260-484-9649

4 miles from fort wayne, IN
---
---
Major Ceramic/Porcelain Brands:
Florida Tile
Tile Flooring Products:
Bathroom Tile, Ceramic Tile, Kitchen Tile

---
Carpet Craftsman
Carpet Craftsman
9901 Auburn Road
Fort Wayne
,
IN
46825
260-490-3655

5 miles from fort wayne, IN
---
---
Major Ceramic/Porcelain Brands:
Daltile® Tile
Tile Flooring Products:
Bathroom Tile, Ceramic Tile, Kitchen Tile, Mosaic Tile (glass), Porcelain Tile, Spa and Pool Tile
---
Five Star Floors Inc
Five Star Floors Inc
5325 Merchandise Drive
Fort Wayne
,
IN
46825
260-482-1100

5 miles from fort wayne, IN
---
---
Major Ceramic/Porcelain Brands:
Daltile® Tile
Tile Flooring Products:
Bathroom Tile, Ceramic Tile, Kitchen Tile, Mosaic Tile (glass), Porcelain Tile, Spa and Pool Tile
---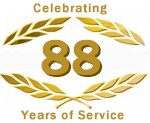 Carpet One Floor & Home
Carpet One Floor & Home
1111 West Washington Center Road
Fort Wayne
,
IN
46825
219-489-4584

5 miles from fort wayne, IN
---
---
Major Ceramic/Porcelain Brands:
Daltile® Tile
Tile Flooring Products:
Bathroom Tile, Ceramic Tile, Kitchen Tile, Mosaic Tile (glass), Porcelain Tile, Spa and Pool Tile
---
Fort Wayne Tile Corp
Fort Wayne Tile Corp
6167 West Jefferson Boulevard
Fort Wayne
,
IN
46804
260-432-8283

6 miles from fort wayne, IN
---
---
Major Ceramic/Porcelain Brands:
Daltile® Tile
Tile Flooring Products:
Bathroom Tile, Ceramic Tile, Kitchen Tile, Mosaic Tile (glass), Porcelain Tile, Spa and Pool Tile
---
---
Narrow Your Focus for a Particular Brand of Ceramic/Porcelain
---
Narrow Your Focus for a Particular Product Type of Ceramic/Porcelain