Wood Flooring Dealers:
Woodstock, Wonder Lake, Mchenry, Union
See all of the flooring stores near Bull Valley IL that will assist you in selecting the perfect wood flooring! Most store are full service dealers that carry all types of flooring. You can also determine if each store in offers wood flooring installation, repair and cleaning! Our selection of wood flooring offers the perfect combination of beauty, maintenance and durability. With hundreds of unique colors and patterns, you are sure to find the perfect look to coordinate with your decor.
Century Tile
Century Tile
200 Washington Street
Woodstock
,
IL
60098
815-337-0400

0 miles from bull valley, IL
---
---
Major Wood Flooring Brands:
Armstrong Hardwood Flooring
Wood Flooring Products:
Distressed Wood Flooring, Engineered Plank Flooring, Hardwood Flooring, Parquet Flooring, Parquet Flooring, Prefinished Solid Plank, Wood Flooring
---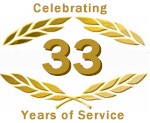 Affordable Flooring Ltd
Affordable Flooring Ltd
1690 Eastwood Drive
Woodstock
,
IL
60098
815-337-0090

0 miles from bull valley, IL
---
---
Wood Flooring Products:
Engineered Plank Flooring, Prefinished Solid Plank, Wood Flooring
---
U Save Flooring Inc
U Save Flooring Inc
2104 South Eastwood Drive
Woodstock
,
IL
60098
815-337-7283

0 miles from bull valley, IL
---
---
Major Wood Flooring Brands:
Armstrong Hardwood Flooring
Wood Flooring Products:
Distressed Wood Flooring, Hardwood Flooring, Parquet Flooring, Parquet Flooring, Wood Flooring
---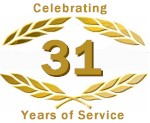 The Floring Werks Inc
The Floring Werks Inc
109 West RT 120
Lakemoor
,
IL
60051
815-679-6727

7 miles from bull valley, IL
---
---
Major Wood Flooring Brands:
Shaw Hardwoods Flooring, Bruce Hardwood Flooring, Mannington Hardwood Flooring, Mohawk Hardwood Flooring, Preverco Hardwood Floors, HomerWood™ Flooring, Mirage Hardwood Floors, Somerset Hardwood Flooring, Anderson® EnCore Plus®, Kentwood Hardwood Floors, Mullican Hardwood Flooring, Oshkosh Floors
Wood Flooring Products:
Bamboo Flooring, Borders and Accents, Corners and Inlays, Crests and Medallions, Engineered Plank Flooring, Engineered Wood Flooring, Exotic Hardwood Flooring, Hand Scraped Wood Floors, Prefinished Engineered Plank, Prefinished Solid Plank, Solid Plank Flooring, Unfinished Engineered Plank, Unfinished Solid Plank, Wide Plank Flooring, Wood Flooring

---
JMI Flooring Inc
JMI Flooring Inc
27992 West Highway 120
Lakemoor
,
IL
60051
815-344-3516

7 miles from bull valley, IL
---
---
Major Wood Flooring Brands:
Mannington Hardwood Flooring
Wood Flooring Products:
Engineered Plank Flooring, Wood Flooring

---
Kenny's Floor Covering Company
Kenny's Floor Covering Company
3812 North Richmond Road
Johnsburg
,
IL
60051
815-385-4069

7 miles from bull valley, IL
---
---
Major Wood Flooring Brands:
Shaw Hardwoods Flooring
Wood Flooring Products:
Engineered Wood Flooring, Solid Plank Flooring
---
Anderson Tile Of Lake County
Anderson Tile Of Lake County
2408 Hiller Ridge
Johnsburg
,
IL
60051
815-578-4169

7 miles from bull valley, IL
---
---
Major Wood Flooring Brands:
Shaw Hardwoods Flooring
Wood Flooring Products:
Engineered Plank Flooring, Engineered Wood Flooring, Prefinished Solid Plank, Solid Plank Flooring, Wood Flooring
---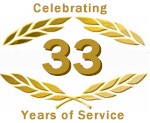 Ken Pearson Floor Company Inc
Ken Pearson Floor Company Inc
3608 Walkup Road
Crystal Lake
,
IL
60012
815-455-0118

7 miles from bull valley, IL
---
---
Major Wood Flooring Brands:
Hartco® Wood Flooring, Casabella Wood Flooring, Vintage Prefinished Hardwood Flooring, Kährs Hardwood Flooring, Mirage Hardwood Floors, Bruce Hardwood Flooring, Somerset Hardwood Flooring, Oshkosh Floors, Mullican Hardwood Flooring
Wood Flooring Products:
Bamboo Flooring, Borders and Accents, Corners and Inlays, Crests and Medallions, Engineered Plank Flooring, Exotic Hardwood Flooring, Hand Scraped Wood Floors, Prefinished Engineered Plank, Prefinished Solid Plank, Solid Plank Flooring, Unfinished Engineered Plank, Unfinished Solid Plank, Wide Plank Flooring, Wood Flooring
---
Flooring Discount Warehouse
Flooring Discount Warehouse
4420 Route 176
Crystal Lake
,
IL
60014
815-788-8000

8 miles from bull valley, IL
---
---
Major Wood Flooring Brands:
Bruce Hardwood Flooring, Shaw Hardwoods Flooring, Mannington Hardwood Flooring, Mullican Hardwood Flooring, Robbins Hardwood Flooring, Somerset Hardwood Flooring, Vintage Prefinished Hardwood Flooring, Hartco® Wood Flooring, Mohawk Hardwood Flooring, Harris Wood® Floors, Kährs Hardwood Flooring, Armstrong Hardwood Flooring
Wood Flooring Products:
Bamboo Flooring, Distressed Wood Flooring, Engineered Plank Flooring, Engineered Wood Flooring, Exotic Hardwood Flooring, Hand Scraped Wood Floors, Hardwood Flooring, Parquet Flooring, Parquet Flooring, Prefinished Engineered Plank, Prefinished Solid Plank, Solid Plank Flooring, Unfinished Engineered Plank, Unfinished Solid Plank, Wide Plank Flooring, Wood Flooring
---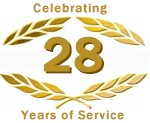 Cutting Edge Carpets & Floors
Cutting Edge Carpets & Floors
2510 Il Route 176
Crystal Lake
,
IL
60014
815-444-0777

8 miles from bull valley, IL
---
---
Major Wood Flooring Brands:
Bruce Hardwood Flooring, Shaw Hardwoods Flooring, Somerset Hardwood Flooring, Mohawk Hardwood Flooring, Armstrong Hardwood Flooring
Wood Flooring Products:
Bamboo Flooring, Cork Flooring, Distressed Wood Flooring, Engineered Plank Flooring, Engineered Wood Flooring, Exotic Hardwood Flooring, Hardwood Flooring, Parquet Flooring, Parquet Flooring, Prefinished Engineered Plank, Prefinished Solid Plank, Prefinished Strip Flooring, Solid Plank Flooring, Trims and Moldings, Wide Plank Flooring, Wood Flooring
---
Mayfair Carpet
Mayfair Carpet
661 South Main Street
Crystal Lake
,
IL
60014
815-455-4070

8 miles from bull valley, IL
---
Thursday: 9:00am - 6:00 Pm
---
Major Wood Flooring Brands:
Shaw Hardwoods Flooring, Armstrong Hardwood Flooring
Wood Flooring Products:
Distressed Wood Flooring, Engineered Plank Flooring, Engineered Wood Flooring, Hardwood Flooring, Parquet Flooring, Parquet Flooring, Prefinished Solid Plank, Solid Plank Flooring, Wood Flooring
---