Commercial Flooring Dealers:
Garden City, Hidden Springs, Meridian, Boise
See all of the flooring stores near Boise ID that will assist you in selecting the perfect commercial flooring! Most store are full service dealers that carry all types of flooring. You can also determine if each store in offers commercial flooring installation, repair and cleaning!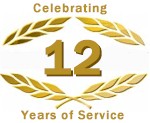 Aloha Flooring
Aloha Flooring
2171 Centurion Place
Boise
,
ID
83709
208-859-7200

0 miles from boise, ID
---
---
Major Specialty Floors Brands:
Shaw Contract Flooring
Commercial Flooring Products:
Slip Resistant Flooring, Specialty Floors, Static Dissipative
---
Carpet Masters
Carpet Masters
9911 Fairview Avenue
Boise
,
ID
83704
208-375-0935

4 miles from boise, ID
---
---
Major Specialty Floors Brands:
Forbo Flooring, Shaw Contract Flooring
Commercial Flooring Products:
Slip Resistant Flooring, Specialty Floors

---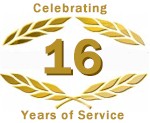 Majestic Flooring & Design
Majestic Flooring & Design
4501 Chinden Boulevard
Boise
,
ID
83714
208-378-9190

4 miles from boise, ID
Idaho Floor Supply
Idaho Floor Supply
3313 Brown Street
Garden City
,
ID
83714
208-321-9090

4 miles from boise, ID
---
---
Major Specialty Floors Brands:
Marmoleum® Linoleum Floors, Shaw Contract Flooring
---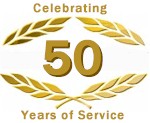 Finer Floors
Finer Floors
5122 West Fairview Avenue
Boise
,
ID
83706
208-344-5531

5 miles from boise, ID
---
---
Major Specialty Floors Brands:
Forbo Flooring, Shaw Contract Flooring, Marmoleum® Linoleum Floors
Commercial Flooring Products:
Slip Resistant Flooring, Specialty Floors
---
---
Narrow Your Focus for a Particular Brand of Specialty Floors
---
Narrow Your Focus for a Particular Product Type of Specialty Floors