Surya Rugs Dealers:
Atlanta, Sandy Springs, Chamblee, Smyrna
With their innovative designs, rich textures and relentless attention to detail, Surya exceeds the highest standards of quality, color, design, and construction. Today they are one of India's leading producers of fine hand-knotted, hand-tufted and flat-woven rugs.
Surya Rugs partners with flooring stores in and around the Atlanta GA area to offer you the best selection of area rugs youll find anywhere. Your local Surya Rugs flooring retailer knows about flooring products and can help guide you with your area rugs purchase.
Surya Rugs
|
Website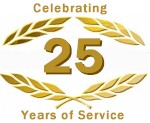 Great American Floors
Great American Floors
5965 Peachtree Corners East
Norcross
,
GA
30071
770-399-9110

12 miles from atlanta, GA
---
Thursday: 08:00am-06:00pm
---
Major Area Rugs Brands: Surya Rugs
and more
Area Rugs Products:
Accent Rugs, Animal Print and Wildlife Rugs, Area Rugs, Braided Rugs, Coastal Rugs, Coir Rugs, Flat Woven, Hand-Carved Rugs, Hand-Tufted Rugs, Hooked Rugs, Indoor-Outdoor Rugs, Jute Rugs, Juvenile and Kid Rugs, Leather Rugs, Machine Made Rugs, Modern and Contemporary Rugs, Natural Fiber Rugs, Oriental Rugs, Printed Rugs, Sea Grass Rugs, Sisal Rugs, Transitional Rugs, Wiltons Rugs, Wool Rugs
---
Gregory's Paint & Flooring
Gregory's Paint & Flooring
10350 Medlock Bridge Road
Johns Creek
,
GA
30097
770-476-9651

18 miles from atlanta, GA
---
Thursday: 9:00am-5:00pm est
---
Major Area Rugs Brands: Surya Rugs
and more
Area Rugs Products:
Animal Print and Wildlife Rugs, Area Rugs, Botanicals and Florals Rugs, Braided Rugs, Coastal Rugs, Custom Rugs, Flat Woven, Hand-Carved Rugs, Hand-Tufted Rugs, Hooked Rugs, Indoor-Outdoor Rugs, Jute Rugs, Juvenile and Kid Rugs, Leather Rugs, Machine Made Rugs, Modern and Contemporary Rugs, Natural Fiber Rugs, Printed Rugs, Sea Grass Rugs, Sisal Rugs, Transitional Rugs, Wool Rugs
---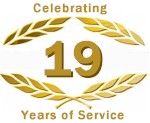 Alpha Rug Expo
Alpha Rug Expo
4820 Atlanta Highway
Alpharetta
,
GA
30004
770-753-9878

19 miles from atlanta, GA
---
---
Major Area Rugs Brands: Surya Rugs
and more
Area Rugs Products:
Accent Rugs, African Rugs, Animal Print and Wildlife Rugs, Area Rugs, Bordered Area Rugs, Botanicals and Florals Rugs, Braided Rugs, Coastal Rugs, Custom Rugs, European and Aubusson Rugs, Flat Woven, Hand-Carved Rugs, Hand-Made Rugs, Hand-Tufted Rugs, Hooked Rugs, Indian (India) Rugs, Indoor-Outdoor Rugs, Jute Rugs, Juvenile and Kid Rugs, Kitchen Rugs, Leather Rugs, Machine Made Rugs, Modern and Contemporary Rugs, Moroccan Rugs, Natural Fiber Rugs, Oriental Rugs, Pakistan Rugs, Persian Rugs, Printed Rugs, Round Rugs, Rug Runners, Sea Grass Rugs, Shag Rugs, Sisal Rugs, Southwestern Rugs, Throw and Scatter Rugs, Tibetan and Nepalese, Traditional Rugs, Transitional Rugs, Tribal Rugs, Wool Rugs
---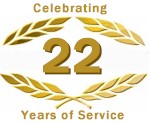 Acworth Floor Center
Acworth Floor Center
5390 North Main Street
Acworth
,
GA
30101
770-974-4563

21 miles from atlanta, GA
---
---
Major Area Rugs Brands: Surya Rugs
and more
---
Randy's Carpet Plus
Randy's Carpet Plus
2280 Dogwood Drive
Conyers
,
GA
30013
770-922-7108

28 miles from atlanta, GA
---
---
Major Area Rugs Brands: Surya Rugs
and more
Area Rugs Products:
Animal Print and Wildlife Rugs, Area Rugs, Braided Rugs, Coastal Rugs, Flat Woven, Hand-Carved Rugs, Hand-Tufted Rugs, Hooked Rugs, Indoor-Outdoor Rugs, Jute Rugs, Juvenile and Kid Rugs, Leather Rugs, Machine Made Rugs, Modern and Contemporary Rugs, Natural Fiber Rugs, Printed Rugs, Sea Grass Rugs, Sisal Rugs, Transitional Rugs, Wool Rugs
---