Laminate Flooring Dealers:
Temple Terrace, Ybor City, Clair Mel City, Falkenburg Branch
See all of the flooring stores near Tampa FL that will assist you in selecting the perfect laminate flooring! Most store are full service dealers that carry all types of flooring. You can also determine if each store in offers laminate flooring installation, repair and cleaning! Our selection of laminate flooring offers the perfect combination of beauty, maintenance and durability. With hundreds of unique colors and patterns, you are sure to find the perfect look to coordinate with your decor.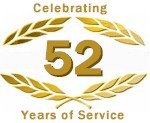 Floor Installation
Floor Installation
5410 Boran Place
Tampa
,
FL
33610
813-664-8600

0 miles from tampa, FL
---
---
Major Laminate Flooring Brands:
Tarkett Laminate Flooring
---
Lifestyle Carpets
Lifestyle Carpets
5723 Benjamin Center Drive
Tampa
,
FL
33605
813-248-1793

3 miles from tampa, FL
---
---
Major Laminate Flooring Brands:
Shaw Laminate Flooring, Mannington Laminate Flooring, Armstrong Laminate Flooring
Laminate Flooring Products:
Laminate Flooring, Laminate Flooring Planks, Laminate Flooring Tile

---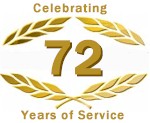 Szolds Modern Floor Covering
Szolds Modern Floor Covering
4602 East Seventh Avenue
Tampa
,
FL
33605
813-248-4989

3 miles from tampa, FL
---
Monday: 08:00 AM-06:00 PM
---
Major Laminate Flooring Brands:
Armstrong Laminate Flooring
Laminate Flooring Products:
Laminate Flooring Planks, Laminate Flooring Tile
---

G Fried Flooring America
G Fried Flooring America
9329 East Adamo Drive
Tampa
,
FL
33619
813-628-9630

4 miles from tampa, FL
---
---
Major Laminate Flooring Brands:
Armstrong Laminate Flooring
Laminate Flooring Products:
Laminate Flooring Planks, Laminate Flooring Tile
---
Ferriers Fine Flooring
Ferriers Fine Flooring
7501 East Adamo Drive
Tampa
,
FL
33619
813-333-3782

4 miles from tampa, FL
---
---
Laminate Flooring Products:
Laminate Flooring Planks, Laminate Flooring Tile

---

Southern Komfort Flooring Inc
Southern Komfort Flooring Inc
9625 Palm River Road
Tampa
,
FL
33619
813-741-0959

4 miles from tampa, FL
---
---
Major Laminate Flooring Brands:
Armstrong Laminate Flooring, Tarkett Laminate Flooring, Fausfloor® Laminate Flooring, Lamett® Laminate Flooring, Bruce Laminate Flooring

---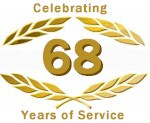 Carpet Barn
Carpet Barn
8534 North Nebraska Avenue
Tampa
,
FL
33604
813-933-2334

4 miles from tampa, FL
---
---
Major Laminate Flooring Brands:
Mannington Laminate Flooring
Laminate Flooring Products:
Laminate Flooring, Laminate Flooring Planks, Laminate Flooring Tile
---
Hardwood Floor Gallery Of Tampa
Hardwood Floor Gallery Of Tampa
6306 North Armenia Avenue
Tampa
,
FL
33604
813-343-2463

4 miles from tampa, FL
---
---
Laminate Flooring Products:
Laminate Flooring Planks, Laminate Flooring Tile
---
Victoria Flooring
Victoria Flooring
5610 North Armenia Avenue
Tampa
,
FL
33603
813-879-0708

4 miles from tampa, FL
---
---
Laminate Flooring Products:
Laminate Flooring Planks, Laminate Flooring Tile
---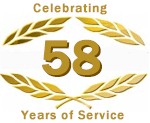 Terrace Carpets
Terrace Carpets
1326 West Busch Boulevard
Tampa
,
FL
33612
813-933-6721

5 miles from tampa, FL
---
---
Major Laminate Flooring Brands:
Armstrong Laminate Flooring
---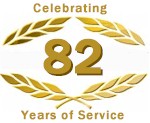 Naffco Carpet & Interiors
Naffco Carpet & Interiors
1912 West Brandon Boulevard
Brandon
,
FL
33511
813-413-8313

7 miles from tampa, FL
---
---
Major Laminate Flooring Brands:
Bruce Laminate Flooring, Armstrong Laminate Flooring

---
---
Narrow Your Focus for a Particular Brand of Laminate Flooring
---
Narrow Your Focus for a Particular Product Type of Laminate Flooring