Wood Flooring Dealers:
Pembroke Park, Hallandale, Hallandale Beach, Dania
See all of the flooring stores near Pembroke Pines FL that will assist you in selecting the perfect wood flooring! Most store are full service dealers that carry all types of flooring. You can also determine if each store in offers wood flooring installation, repair and cleaning! Our selection of wood flooring offers the perfect combination of beauty, maintenance and durability. With hundreds of unique colors and patterns, you are sure to find the perfect look to coordinate with your decor.

Not Just Carpet An Abbey Showroom
Not Just Carpet An Abbey Showroom
3020 SW 30th Avenue
Pembroke Park
,
FL
33009
954-454-6993

2 miles from pembroke pines, FL
---
---
Major Wood Flooring Brands:
Bruce Hardwood Flooring, Mullican Hardwood Flooring, Armstrong Hardwood Flooring, Teragren Bamboo Flooring
---
Daniel Flooring
Daniel Flooring
73 SW 12th Avenue
Davie
,
FL
33004
954-583-2233

3 miles from pembroke pines, FL
---
---
Major Wood Flooring Brands:
Bruce Hardwood Flooring, Shaw Hardwoods Flooring, Mohawk Hardwood Flooring, Armstrong Hardwood Flooring
Wood Flooring Products:
Acrylic Impregnated, Borders and Accents, Corners and Inlays, Crests and Medallions, Distressed Wood Flooring, Engineered Longstrip, Engineered Parquet, Engineered Plank Flooring, Engineered Wood Flooring, Exotic Hardwood Flooring, Hand Scraped Wood Floors, Hardwood Flooring, Hardwood Plank Flooring, Hardwood Strip Flooring, Parquet Flooring, Prefinished Engineered Parquet, Prefinished Engineered Plank, Prefinished Strip Flooring, Random Width Plank, Specialty Wood Flooring, Wide Plank Flooring, Wood Flooring

---
EnduraColor Hardwood Flooring
EnduraColor Hardwood Flooring
1944 Tiger Tail Boulevard
Dania
,
FL
33004
954-922-9663

3 miles from pembroke pines, FL
---
---
Major Wood Flooring Brands:
Harris Wood® Floors, Robbins Hardwood Flooring, Mannington Hardwood Flooring, Bruce Hardwood Flooring, Anderson® Hardwood Floors, HomerWood™ Flooring, Mullican Hardwood Flooring, BerryAlloc Parquet Flooring, UA Wood Floors, Armstrong Hardwood Flooring, DuChateau Hardwood Floors, Bella Cera Hardwood Floors, IndusParquet Exotic Hardwood Floors, ARK Floors , LW Mountain Hardwoods , Mirage Hardwood Floors
Wood Flooring Products:
Acrylic Impregnated, Antique Wood Flooring, Bamboo Flooring, Borders and Accents, Cork Sheet Goods, Cork Tile Flooring, Corners and Inlays, Crests and Medallions, Custom Wood Floors, Distressed Wood Flooring, Engineered Longstrip, Engineered Parquet, Engineered Plank Flooring, Engineered Wood Flooring, Exotic Hardwood Flooring, Hand Scraped Wood Floors, Hardwood Flooring, Hardwood Plank Flooring, Hardwood Strip Flooring, Parquet Flooring, Prefinished Engineered Parquet, Prefinished Engineered Plank, Prefinished Solid Parquet, Prefinished Solid Plank, Prefinished Strip Flooring, Random Width Plank, Solid Plank Flooring, Specialty Wood Flooring, Trims and Moldings, Unfinished Engineered Parquet, Unfinished Engineered Plank, Unfinished Solid Parquet, Unfinished Solid Plank, Unfinished Strip Flooring, Vinyl Bonded, Wide Plank Flooring, Wood Flooring

---

Master's Lumber & Hardware
Master's Lumber & Hardware
10350 West McNab Road
Tamarac
,
FL
33023
954-726-4515

3 miles from pembroke pines, FL
---
---
Major Wood Flooring Brands:
Mirage Hardwood Floors, Bruce Hardwood Flooring, WECork Flooring, Anderson® Hardwood Floors, Wicanders® Cork Flooring, LM Hardwood Flooring, Armstrong Hardwood Flooring, Teragren Bamboo Flooring, DuChateau Hardwood Floors, Bella Cera Hardwood Floors, IndusParquet Exotic Hardwood Floors, Wellmade Bamboo Floors
Wood Flooring Products:
Acrylic Impregnated, Bamboo Flooring, Borders and Accents, Cork Plank Flooring, Cork Sheet Goods, Cork Tile Flooring, Corners and Inlays, Crests and Medallions, Distressed Wood Flooring, Engineered Longstrip, Engineered Parquet, Engineered Plank Flooring, Engineered Wood Flooring, Exotic Hardwood Flooring, Hand Scraped Wood Floors, Hardwood Flooring, Hardwood Plank Flooring, Hardwood Strip Flooring, Parquet Flooring, Prefinished Engineered Parquet, Prefinished Engineered Plank, Prefinished Solid Parquet, Prefinished Solid Plank, Prefinished Strip Flooring, Random Width Plank, Specialty Wood Flooring, Trims and Moldings, Unfinished Engineered Parquet, Unfinished Engineered Plank, Unfinished Solid Parquet, Unfinished Solid Plank, Unfinished Strip Flooring, Wide Plank Flooring, Wood Flooring
---
Don Bailey Flooring
Don Bailey Flooring
3480 West Broward Boulevard
Ft Lauderdale
,
FL
33312
954-791-9550

5 miles from pembroke pines, FL
---
---
Major Wood Flooring Brands:
Anderson® Hardwood Floors, Shaw Hardwoods Flooring, Mohawk Hardwood Flooring, Armstrong Hardwood Flooring
Wood Flooring Products:
Borders and Accents, Corners and Inlays, Crests and Medallions, Distressed Wood Flooring, Engineered Longstrip, Engineered Parquet, Engineered Plank Flooring, Engineered Wood Flooring, Exotic Hardwood Flooring, Hand Scraped Wood Floors, Hardwood Flooring, Hardwood Plank Flooring, Hardwood Strip Flooring, Parquet Flooring, Prefinished Engineered Parquet, Prefinished Engineered Plank, Prefinished Solid Parquet, Prefinished Solid Plank, Prefinished Strip Flooring, Random Width Plank, Specialty Wood Flooring, Trims and Moldings, Unfinished Engineered Parquet, Unfinished Engineered Plank, Unfinished Solid Parquet, Unfinished Solid Plank, Unfinished Strip Flooring, Wide Plank Flooring, Wood Flooring
---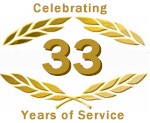 Flooring Express of South Florida
Flooring Express of South Florida
4699 Orange Drive
Davie
,
FL
33314
954-584-5933

5 miles from pembroke pines, FL
---
---
Major Wood Flooring Brands:
Anderson® Hardwood Floors, Hartco® Wood Flooring, Johnson Hardwood Flooring, Mohawk Hardwood Flooring
Wood Flooring Products:
Borders and Accents, Engineered Wood Flooring, Prefinished Solid Plank
---
Dolphin Carpet & Tile
Dolphin Carpet & Tile
16173 Biscayne Boulevard
North Miami
,
FL
33160
305-940-3332

5 miles from pembroke pines, FL
---
---
Major Wood Flooring Brands:
Mullican Hardwood Flooring, Mohawk Hardwood Flooring
Wood Flooring Products:
Engineered Plank Flooring, Exotic Hardwood Flooring, Hand Scraped Wood Floors, Prefinished Engineered Plank, Prefinished Solid Plank, Solid Plank Flooring, Unfinished Engineered Plank, Unfinished Solid Plank, Wood Flooring
---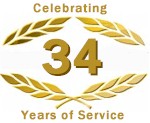 Americarpet Inc
Americarpet Inc
364 NE 167th Street
Miami
,
FL
33162
305-945-2973 Dade

6 miles from pembroke pines, FL
---
---
Major Wood Flooring Brands:
Shaw Hardwoods Flooring, Bruce Hardwood Flooring
Wood Flooring Products:
Engineered Wood Flooring, Solid Plank Flooring, Wood Flooring
---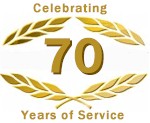 Paul's Abbey Carpet & Floor
Paul's Abbey Carpet & Floor
700 NE 13th Street
Fort Lauderdale
,
FL
33304
954-763-6904

8 miles from pembroke pines, FL
---
---
Major Wood Flooring Brands:
Kentucky Wood Floors, Hartco® Wood Flooring, Anderson® Hardwood Floors, Bruce Hardwood Flooring, Harris Wood® Floors, Kährs Hardwood Flooring
Wood Flooring Products:
Borders and Accents, Engineered Wood Flooring, Prefinished Solid Plank
---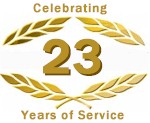 Creative Interiors
Creative Interiors
514 NE 13th Street
Fort Lauderdale
,
FL
33304
954-524-3700

8 miles from pembroke pines, FL
---
---
Major Wood Flooring Brands:
Harris Wood® Floors, Bruce Hardwood Flooring
---
Mary's Carpet
Mary's Carpet
11968 Pines Boulevard
Pembroke Pines
,
FL
33026
954-431-2511

8 miles from pembroke pines, FL
---
---
Wood Flooring Products:
Engineered Plank Flooring, Prefinished Solid Plank, Wood Flooring
---