Armstrong Sheet Vinyl Floors Dealers:
Denver, Glendale, Lowry, Montclair
The story with vinyl sheet begins with the "look." You've probably noticed there's a trend in home design towards "natural realism," where home products look and different wood species, or limestone, sandstone, slate and other natural materials. What natural look are you searching feel like objects found in nature. We call it "bringing the outdoors in." With our vinyl floors, we use cutting-edge print technology to produce beautiful floors that look like for in a floor? You can probably find it in our vinyl sheet collection!
Armstrong Sheet Vinyl Floors partners with flooring stores in and around the Denver CO area to offer you the best selection of vinyl and resilient youll find anywhere. Your local Armstrong Sheet Vinyl Floors flooring retailer knows about flooring products and can help guide you with your vinyl and resilient purchase.
Armstrong Sheet Vinyl Floors
|
Website
|
Design Tools
|
Tips
|
Warranty
|
Install
|
Clean
|
FAQs
|
Green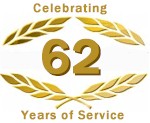 Aristocraft Counters & Floor Coverings
Aristocraft Counters & Floor Coverings
6805 Leetsdale Drive
Denver
,
CO
80224
303-388-6485

0 miles from denver, CO
---
---
Major Vinyl/Resilient Brands: Armstrong Sheet Vinyl Floors
and more
Vinyl/Resilient Products:
Linoleum Flooring, Luxury Vinyl Plank Flooring, Luxury Vinyl Tile, Resilient and Vinyl Flooring
---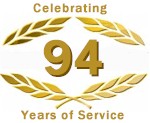 EMW Carpets & Furniture
EMW Carpets & Furniture
2141 South Broadway
Denver
,
CO
80210
303-744-2754

2 miles from denver, CO
---
---
Major Vinyl/Resilient Brands:
Armstrong Sheet Vinyl Floors and more
Vinyl/Resilient Products:
Resilient and Vinyl Flooring

---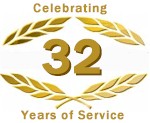 Pro Flooring Brokers
Pro Flooring Brokers
2095 West Hampden Avenue
Englewood
,
CO
80110
303-788-0113

3 miles from denver, CO
---
---
Major Vinyl/Resilient Brands: Armstrong Sheet Vinyl Floors
and more
Vinyl/Resilient Products:
Cushioned Vinyl Flooring, Homogeneous Vinyl Floors, Inlaid Vinyl (sheet), Luxury Vinyl Plank Flooring, Luxury Vinyl Sheet Flooring, Luxury Vinyl Tile, Resilient and Vinyl Flooring, Sheet Vinyl Flooring, Vinyl Composition Tile (VCT)
---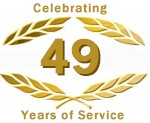 Standard Interiors
Standard Interiors
1390 West Evans Boulevard
Denver
,
CO
80223
303-985-8880

4 miles from denver, CO
---
---
Major Vinyl/Resilient Brands:
Armstrong Sheet Vinyl Floors and more
Vinyl/Resilient Products:
Adhesive Backed Tile, Cove Base (rubber), Cove Base (vinyl), Linoleum Flooring, Luxury Vinyl Plank Flooring, Luxury Vinyl Sheet Flooring, Luxury Vinyl Tile, Resilient and Vinyl Flooring, Rubber Flooring, Rubber Sheet Flooring, Rubber Tile Floors, Vinyl Composition Tile (VCT)

---
Carpet Exchange
Carpet Exchange
1133 South Platte River Drive
Denver
,
CO
80223
303-744-3300

4 miles from denver, CO
---
---
Major Vinyl/Resilient Brands: Armstrong Sheet Vinyl Floors
and more
Vinyl/Resilient Products:
Luxury Vinyl Plank Flooring, Luxury Vinyl Tile, Resilient and Vinyl Flooring
---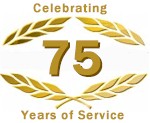 Guy's Floor Service Inc
Guy's Floor Service Inc
10275 East 47th Avenue
Denver
,
CO
80238
303-371-8900

4 miles from denver, CO
---
Monday: 9:00am-5:00pm est
---
Major Vinyl/Resilient Brands: Armstrong Sheet Vinyl Floors
and more
Vinyl/Resilient Products:
Cove Base (rubber), Resilient and Vinyl Flooring, Rubber Flooring
---
Carpet Exchange
Carpet Exchange
760 South Abilene
Aurora
,
CO
80012
303-368-1400

4 miles from denver, CO
---
---
Major Vinyl/Resilient Brands: Armstrong Sheet Vinyl Floors
and more
Vinyl/Resilient Products:
Resilient and Vinyl Flooring
---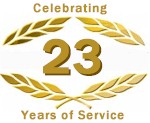 Expressions In Flooring
Expressions In Flooring
1050 South Joliet Street
Aurora
,
CO
80012
303-366-7997

4 miles from denver, CO
---
---
Major Vinyl/Resilient Brands: Armstrong Sheet Vinyl Floors
and more
Vinyl/Resilient Products:
Asphalt Tile, Cove Base (rubber), Cove Base (vinyl), Homogeneous Vinyl Floors, Inlaid Vinyl (sheet), Inlaid Vinyl Tile, Linoleum Flooring, Luxury Vinyl Plank Flooring, Luxury Vinyl Sheet Flooring, Luxury Vinyl Tile, Resilient and Vinyl Flooring, Rubber Flooring, Rubber Sheet Flooring, Rubber Tile Floors, Vinyl Composition Tile (VCT)
---
Carpet Exchange
Carpet Exchange
2121 South Havana
Aurora
,
CO
80014
303-750-0550

4 miles from denver, CO
---
---
Major Vinyl/Resilient Brands: Armstrong Sheet Vinyl Floors
and more
Vinyl/Resilient Products:
Resilient and Vinyl Flooring
---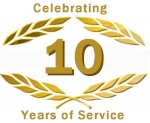 Coventry Carpets
Coventry Carpets
2618 West Barberry Place
Denver
,
CO
80204
303-768-8599

6 miles from denver, CO
---
---
Major Vinyl/Resilient Brands:
Armstrong Sheet Vinyl Floors and more
Vinyl/Resilient Products:
Cove Base (rubber), Linoleum Flooring, Resilient and Vinyl Flooring, Rubber Flooring, Vinyl Composition Tile (VCT)

---
Pro Building Supply Inc
Pro Building Supply Inc
5360 Washington St
Denver
,
CO
80216
303-422-0705

7 miles from denver, CO
---
---
Major Vinyl/Resilient Brands: Armstrong Sheet Vinyl Floors
and more
Vinyl/Resilient Products:
Cushioned Vinyl Flooring, Homogeneous Vinyl Floors, Inlaid Vinyl (sheet), Resilient and Vinyl Flooring, Sheet Vinyl Flooring, Vinyl Composition Tile (VCT)
---