Shaw Tile Flooring Dealers:
Boulder, Longmont, Louisville, Superior
Shaw captures the ancient art of ceramics in its versatile collection of ceramic and porcelain tile products.
Shaw Tile Flooring partners with flooring stores in and around the Boulder CO area to offer you the best selection of ceramic and porcelain youll find anywhere. Your local Shaw Tile Flooring flooring retailer knows about flooring products and can help guide you with your ceramic and porcelain purchase.
Shaw Tile Flooring
|
Website
|
Warranty
|
Install
|
Maintain
|
Green
Carpet Exchange
Carpet Exchange
2121 28th Street
Boulder
,
CO
80302
303-444-2772

4 miles from boulder, CO
---
---
Major Ceramic/Porcelain Brands: Shaw Tile Flooring
and more
Ceramic/Porcelain Products:
Bathroom Tile, Ceramic Tile, Decorative Tile, Kitchen Tile, Mexican Tile (Saltillo), Mosaic Tile (glass), Mosaic Tile (glazed), Porcelain Tile, Spa and Pool Tile
---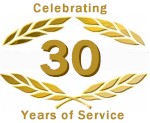 Carpet Masters of Colorado Inc
Carpet Masters of Colorado Inc
618 South Sunset Street
Longmont
,
CO
80501
303-651-2407

9 miles from boulder, CO
---
---
Major Ceramic/Porcelain Brands: Shaw Tile Flooring
and more
Ceramic/Porcelain Products:
Bathroom Tile, Borders and Medallions, Ceramic Tile, Countertop Tile, Custom Tiles, Decorative Tile, Floor Tile (glazed), Floor Tile (unglazed), Handpainted and Art Tile, Kitchen Tile, Mexican Tile (Saltillo), Mosaic Tile (glass), Mosaic Tile (glazed), Mosaic Tile (unglazed), Murals, Porcelain Tile, Spa and Pool Tile, Terra Cotta Floor Tile, Tile Trims, Wall Tile (glazed), Wall Tile (unglazed)
---

Bassett Carpet Showroom
Bassett Carpet Showroom
1637 North Main Street
Longmont
,
CO
80501
303-776-5711

9 miles from boulder, CO
---
---
Major Ceramic/Porcelain Brands: Shaw Tile Flooring
and more
Ceramic/Porcelain Products:
Bathroom Tile, Ceramic Tile, Countertop Tile, Decorative Tile, Kitchen Tile, Mosaic Tile (glass), Mosaic Tile (glazed), Porcelain Tile, Spa and Pool Tile, Tile Trims, Wall Tile (glazed), Wall Tile (unglazed)
---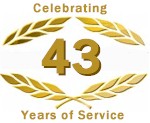 Fashion Carpet & Tile
Fashion Carpet & Tile
8810 West 116th Circle
Broomfield
,
CO
80021
303-473-9533

12 miles from boulder, CO
---
---
Major Ceramic/Porcelain Brands: Shaw Tile Flooring
and more
Ceramic/Porcelain Products:
Bathroom Tile, Borders and Medallions, Ceramic Tile, Countertop Tile, Custom Tiles, Decorative Tile, Floor Tile (glazed), Floor Tile (unglazed), Hand-Made and Handcrafted Tile, Handpainted and Art Tile, Hard Surface, Kitchen Tile, Mexican Tile (Saltillo), Mosaic Tile (glass), Mosaic Tile (glazed), Mosaic Tile (unglazed), Murals, Porcelain Tile, Spa and Pool Tile, Terra Cotta Floor Tile, Tile Trims, Wall Tile (glazed), Wall Tile (unglazed)
---
Carpet Exchange
Carpet Exchange
10141 North Wadsworth Parkway
Westminster
,
CO
80021
303-423-2700

12 miles from boulder, CO
---
---
Major Ceramic/Porcelain Brands: Shaw Tile Flooring
and more
Ceramic/Porcelain Products:
Bathroom Tile, Ceramic Tile, Decorative Tile, Kitchen Tile, Mexican Tile (Saltillo), Mosaic Tile (glass), Mosaic Tile (glazed), Porcelain Tile, Spa and Pool Tile
---
Carpet Exchange
Carpet Exchange
5450 Wadsworth Boulevard
Arvada
,
CO
80002
303-422-1406

18 miles from boulder, CO
---
---
Major Ceramic/Porcelain Brands: Shaw Tile Flooring
and more
Ceramic/Porcelain Products:
Bathroom Tile, Ceramic Tile, Decorative Tile, Kitchen Tile, Mexican Tile (Saltillo), Mosaic Tile (glass), Mosaic Tile (glazed), Porcelain Tile, Spa and Pool Tile
---
Carpet Exchange
Carpet Exchange
8691 Grant Street
Thornton
,
CO
80229
303-650-8450

19 miles from boulder, CO
---
---
Major Ceramic/Porcelain Brands: Shaw Tile Flooring
and more
Ceramic/Porcelain Products:
Bathroom Tile, Ceramic Tile, Decorative Tile, Kitchen Tile, Mexican Tile (Saltillo), Mosaic Tile (glass), Mosaic Tile (glazed), Porcelain Tile, Spa and Pool Tile
---
Carpet Exchange
Carpet Exchange
17110 West Colfax Avenue
Golden
,
CO
80401
303-301-6960

20 miles from boulder, CO
---
---
Major Ceramic/Porcelain Brands: Shaw Tile Flooring
and more
Ceramic/Porcelain Products:
Bathroom Tile, Ceramic Tile, Decorative Tile, Kitchen Tile, Mexican Tile (Saltillo), Mosaic Tile (glass), Mosaic Tile (glazed), Porcelain Tile, Spa and Pool Tile
---
Pro Building Supply Inc
Pro Building Supply Inc
5360 Washington St
Denver
,
CO
80216
303-422-0705

22 miles from boulder, CO
---
---
Major Ceramic/Porcelain Brands: Shaw Tile Flooring
and more
Ceramic/Porcelain Products:
Bathroom Tile, Borders and Medallions, Ceramic Tile, Countertop Tile, Decorative Tile, Floor Tile (glazed), Floor Tile (unglazed), Hard Surface, Kitchen Tile, Mosaic Tile (glass), Mosaic Tile (glazed), Porcelain Tile, Spa and Pool Tile, Wall Tile (glazed)
---
Essco Carpets Inc
Essco Carpets Inc
451 East 58th Avenue
Denver
,
CO
80216
303-936-4746

22 miles from boulder, CO
---
---
Major Ceramic/Porcelain Brands: Shaw Tile Flooring
and more
Ceramic/Porcelain Products:
Bathroom Tile, Decorative Tile, Kitchen Tile, Porcelain Tile
---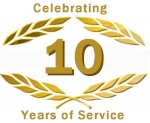 Coventry Carpets
Coventry Carpets
2618 West Barberry Place
Denver
,
CO
80204
303-768-8599

23 miles from boulder, CO
---
---
Major Ceramic/Porcelain Brands:
Shaw Tile Flooring and more
Ceramic/Porcelain Products:
Bathroom Tile, Ceramic Tile, Decorative Tile, Floor Tile (glazed), Kitchen Tile, Mexican Tile (Saltillo), Mosaic Tile (glass), Mosaic Tile (glazed), Porcelain Tile, Spa and Pool Tile

---