Commercial Flooring Dealers:
Aurora, Lowry, Montclair, Glendale
See all of the flooring stores near Aurora CO that will assist you in selecting the perfect commercial flooring! Most store are full service dealers that carry all types of flooring. You can also determine if each store in offers commercial flooring installation, repair and cleaning!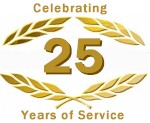 Expressions In Flooring
Expressions In Flooring
1050 South Joliet Street
Aurora
,
CO
80012
303-366-7997

0 miles from aurora, CO
---
---
Major Specialty Floors Brands:
TEC Specialty Products, VPI Resilient Flooring
Commercial Flooring Products:
Flooring , Slip Resistant Flooring, Specialty Floors, Static Control Flooring, Static Dissipative, Static-Resistant Flooring, Tile Flooring
---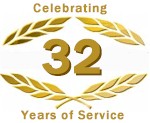 Arlun Floor Covering Inc
Arlun Floor Covering Inc
16600 East 33rd Drive
Aurora
,
CO
80011
720-262-4514

3 miles from aurora, CO
---
---
Major Specialty Floors Brands:
Shaw Contract Flooring

---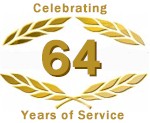 Aristocraft Counters & Floor Coverings
Aristocraft Counters & Floor Coverings
6805 Leetsdale Drive
Denver
,
CO
80224
303-388-6485

4 miles from aurora, CO
---
---
Major Specialty Floors Brands:
Forbo Flooring
---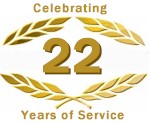 Commercial Flooring Services
Commercial Flooring Services
13100 East Albrood Drive
Denver
,
CO
80239
303-289-4462

6 miles from aurora, CO
---
---
Major Specialty Floors Brands:
Shaw Contract Flooring
---
Shaw Contract Flooring Services
Shaw Contract Flooring Services
10415 E 49th Ave Denver CO
Denver
,
CO
80238
303-778-8665

8 miles from aurora, CO
---
---
Major Specialty Floors Brands:
Shaw Contract Flooring
---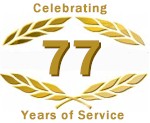 Guy's Floor Service Inc
Guy's Floor Service Inc
10275 East 47th Avenue
Denver
,
CO
80238
303-371-8900

8 miles from aurora, CO
---
Monday: 9:00am-5:00pm est
---
Major Specialty Floors Brands:
Shaw Contract Flooring
Commercial Flooring Products:
Slip Resistant Flooring, Specialty Floors
---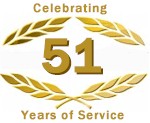 Standard Interiors
Standard Interiors
1390 West Evans Boulevard
Denver
,
CO
80223
303-985-8880

9 miles from aurora, CO
---
---
Major Specialty Floors Brands:
Forbo Flooring, Shaw Contract Flooring
Commercial Flooring Products:
Flooring , Slip Resistant Flooring, Specialty Floors, Tile Flooring

---
Pro Building Supply Inc
Pro Building Supply Inc
5360 Washington St
Denver
,
CO
80216
303-422-0705

9 miles from aurora, CO
---
---
Major Specialty Floors Brands:
Forbo Flooring
Commercial Flooring Products:
Specialty Floors
---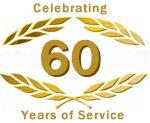 Bretz Interiors Inc
Bretz Interiors Inc
1585 Allison Street
Lakewood
,
CO
80214
303-234-1727

12 miles from aurora, CO
---
---
Major Specialty Floors Brands:
Forbo Flooring
---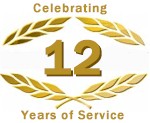 Decor & You of Denver
303-730-4122

15 miles from aurora, CO
---
---
Major Specialty Floors Brands:
Shaw Contract Flooring, SunTouch® Radiant Floors
Commercial Flooring Products:
Flooring
---
The Flooring Group
The Flooring Group
1001 South Platte River Drive
Denver
,
CO
80228
303-733-2484

16 miles from aurora, CO
---
---
Major Specialty Floors Brands:
Forbo Flooring, Shaw Contract Flooring
Commercial Flooring Products:
Slip Resistant Flooring, Specialty Floors
---
---
Narrow Your Focus for a Particular Brand of Specialty Floors
---
Narrow Your Focus for a Particular Product Type of Specialty Floors