Tile Flooring Dealers:
Cal Poly University, Cal Poly Student Dorms, Pismo Beach, Shell Beach
See all of the flooring stores near San Luis Obispo CA that will assist you in selecting the perfect tile flooring! Most store are full service dealers that carry all types of flooring. You can also determine if each store in offers tile flooring installation, repair and cleaning! Our selection of ceramic tile flooring offers the perfect combination of beauty, maintenance and durability. With hundreds of unique colors and patterns, you are sure to find the perfect look to coordinate with your decor.

Abbey Carpet & Floor
Abbey Carpet & Floor
161 High Street
San Luis Obispo
,
CA
93401
805-541-5154

0 miles from san luis obispo, CA

Cinderella Carpet One Floor & Home
Cinderella Carpet One Floor & Home
3510 Broad Street
San Luis Obispo
,
CA
93401
805-706-0727

0 miles from san luis obispo, CA
---
---
Tile Flooring Products:
Bathroom Tile, Ceramic Tile, Kitchen Tile, Mosaic Tile (glass), Porcelain Tile, Spa and Pool Tile
---

ProSource of San Luis Obispo
ProSource of San Luis Obispo
3510 South Broad Street
San Luis Obispo
,
CA
93401
805-781-2657

0 miles from san luis obispo, CA
---
---
Tile Flooring Products:
Bathroom Tile, Ceramic Tile, Kitchen Tile, Mosaic Tile (glass), Porcelain Tile
---
Vellum Design Build
Vellum Design Build
3590 Broad Street
San Luis Obispo
,
CA
93401
805-784-0487

0 miles from san luis obispo, CA
---
---
Tile Flooring Products:
Bathroom Tile, Ceramic Tile, Kitchen Tile, Mosaic Tile (glass), Porcelain Tile
---

Abbey Carpet San Luis Obispo
Abbey Carpet San Luis Obispo
12300 Los Osos Valley Road
San Luis Obispo
,
CA
93405
805-541-5153

2 miles from san luis obispo, CA
Henson Flooring
Henson Flooring
2055 9th Street
Los Osos
,
CA
93402
805 528 9532

10 miles from san luis obispo, CA
---
---
Tile Flooring Products:
Bathroom Tile, Ceramic Tile, Kitchen Tile, Mosaic Tile (glass), Porcelain Tile, Spa and Pool Tile
---
G & J Tile Company Inc
G & J Tile Company Inc
3148 El Camino Real
Atascadero
,
CA
93422
805-466-5899

15 miles from san luis obispo, CA
---
---
Tile Flooring Products:
Bathroom Tile, Ceramic Tile, Kitchen Tile, Mosaic Tile (glass), Porcelain Tile, Spa and Pool Tile

---
Central Coast Stoneworks
Central Coast Stoneworks
425 North Frontage Road
Nipomo
,
CA
93444
805 540 7171

18 miles from san luis obispo, CA
---
---
Tile Flooring Products:
Bathroom Tile, Ceramic Tile, Kitchen Tile, Mosaic Tile (glass), Porcelain Tile, Spa and Pool Tile
---
Stone Concepts
Stone Concepts
720 South Frontage Road
Nipomo
,
CA
93444
805-929-6151

18 miles from san luis obispo, CA
---
---
Tile Flooring Products:
Bathroom Tile, Ceramic Tile, Kitchen Tile, Mosaic Tile (glass), Porcelain Tile
---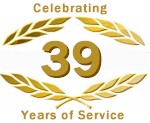 Templeton Floor Company
Templeton Floor Company
720 Frontage Road
Nipomo
,
CA
93444
805-434-2848

18 miles from san luis obispo, CA
---
---
Tile Flooring Products:
Bathroom Tile, Ceramic Tile, Kitchen Tile, Mosaic Tile (glass), Porcelain Tile
---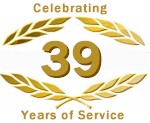 Templeton Floor Company
Templeton Floor Company
734 Main Street
Templeton
,
CA
93465
805-434-2848

19 miles from san luis obispo, CA
---
---
Tile Flooring Products:
Bathroom Tile, Ceramic Tile, Kitchen Tile, Mosaic Tile (glass), Porcelain Tile
---
---
Narrow Your Focus for a Particular Brand of Natural Stone Floors
---
Narrow Your Focus for a Particular Product Type of Natural Stone Floors