Shaw Carpet Dealers:
Broderick, Bryte, West Sacramento, Rio Linda
Shaw offers more than 25,000 carpet styles and colors. That means your ultimate carpet choices will always reflect your own, unique vision.
Shaw Carpet partners with flooring stores in and around the Sacramento CA area to offer you the best selection of carpeting youll find anywhere. Your local Shaw Carpet flooring retailer knows about flooring products and can help guide you with your carpeting purchase.
Shaw Carpet
|
Website
|
Warranty
|
Green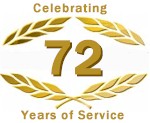 Wood Brothers Floor Covering
Wood Brothers Floor Covering
221 North 16th Street
Sacramento
,
CA
95814
916-443-2031

0 miles from sacramento, CA
---
---
Major Carpeting Brands: Shaw Carpet
and more
Carpeting Products:
Commercial Carpet
---
Crest Contract Carpet
Crest Contract Carpet
470 16th Street
Sacramento
,
CA
95814
916-442-3628

0 miles from sacramento, CA
---
---
Major Carpeting Brands: Shaw Carpet
and more
---
Capital Flooring & Design Center
Capital Flooring & Design Center
2520 Industrial Boulevard
West Sacramento
,
CA
95691
916-371-9300

3 miles from sacramento, CA
---
---
Major Carpeting Brands: Shaw Carpet
and more
---
5 Star Painting & Services
5 Star Painting & Services
975 Fee Drive
Sacramento
,
CA
95815
916-927-4800

3 miles from sacramento, CA
---
Friday: 9:00am-5:00pm est
---
Major Carpeting Brands: Shaw Carpet
and more
---
Creative Design Interiors Inc
Creative Design Interiors Inc
737 Del Paso Road
Sacramento
,
CA
95834
916-928-4706

3 miles from sacramento, CA
---
---
Major Carpeting Brands: Shaw Carpet
and more
---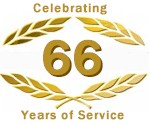 Simas Floor Co Inc
Simas Floor Co Inc
3550 Power Inn Road
Sacramento
,
CA
95826
916-452-4933

6 miles from sacramento, CA
---
---
Major Carpeting Brands: Shaw Carpet
and more
---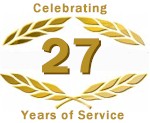 A & P Floor Covering
A & P Floor Covering
3075 52nd Avenue
Sacramento
,
CA
95823
916-422-0677

8 miles from sacramento, CA
---
---
Major Carpeting Brands:
Shaw Carpet and more

---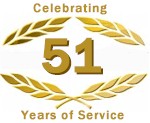 Marsh's Carpet
Marsh's Carpet
9800-A Business Park Drive
Sacramento
,
CA
95827
916-366-9387

9 miles from sacramento, CA
---
---
Major Carpeting Brands:
Shaw Carpet and more
Carpeting Products:
Carpeting, Commercial Carpet

---
Criterion Supply Inc
Criterion Supply Inc
3485 Orange Grove Avenue
North Highlands
,
CA
95660
800-950-0002

9 miles from sacramento, CA
---
---
Major Carpeting Brands: Shaw Carpet
and more
---
Heirloom Flooring Gallery
Heirloom Flooring Gallery
4005 Manzanita Avenue
Carmichael
,
CA
95608
916-978-0206

9 miles from sacramento, CA
---
---
Major Carpeting Brands: Shaw Carpet
and more
---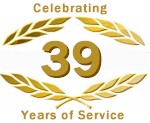 Vans Carpets
Vans Carpets
5825 Auburn Boulevard
Sacramento
,
CA
95841
916-331-4049

9 miles from sacramento, CA
---
---
Major Carpeting Brands: Shaw Carpet
and more
Carpeting Products:
Berber Carpet, Carpet Base, Carpeting, Commercial (tufted), Commercial (woven), Commercial Carpet, Commercial Cut Pile, Commercial Cut Pile (pattern), Commercial Cut Pile (texture), Commercial Cut and Uncut, Commercial Cut and Uncut (pattern), Commercial Cut and Uncut (texture), Commercial Loop Pile, Commercial Loop Pile (pattern), Commercial Loop Pile (texture), Commercial Printed Carpet, Cushion Back, Custom Carpet, Indoor and Outdoor Carpet, Modular Carpet Tile, Patterned Carpet, Recycled, Saxony (plush), Saxony (textured), Sculptured and Cut & Loop, Shag Carpet, Synthetic Turf
---