Tarkett Laminate Flooring Dealers:
Huntsville, Brownsboro, Meridianville, Triana
Tarkett laminate flooring let you beautify your home with the best of all worlds; choose from the warm, natural look of North American hardwoods or the handcrafted look of ceramics, all with the easy maintenance of a tough finish.
Tarkett Laminate Flooring partners with flooring stores in and around the Huntsville AL area to offer you the best selection of laminate flooring you'll find anywhere. Your local Tarkett Laminate Flooring flooring retailer knows about flooring products and can help guide you with your laminate flooring purchase.
Tarkett Laminate Flooring
|
Website
|
Warranty
|
FAQs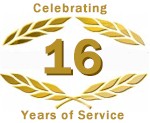 One On One Floor Covering
One On One Floor Covering
15162 US-231
Hazel Green
,
Alabama
35750
(256) 828-7990

15 miles from huntsville, AL
---
---
Major Laminate Flooring Brands: Tarkett Laminate Flooring
and more
Laminate Flooring Products:
Laminate Flooring, Laminate Flooring Planks, Laminate Flooring Tile
---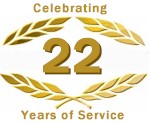 Alabama Custom Flooring and Design
Alabama Custom Flooring and Design
23000 Highway 72E
Athens
,
AL
35613
256-230-0066

18 miles from huntsville, AL
---
---
Major Laminate Flooring Brands: Tarkett Laminate Flooring
and more
Laminate Flooring Products:
Laminate Flooring, Laminate Flooring Planks, Laminate Flooring Tile
---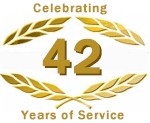 Moran Carpets, LLC
Moran Carpets, LLC
1115 Highway 31 South
Athens
,
AL
35611
256-232-7420

21 miles from huntsville, AL
---
---
Major Laminate Flooring Brands:
Tarkett Laminate Flooring and more
Laminate Flooring Products:
Laminate Flooring, Laminate Flooring Planks

---
Chrisman's Economy Carpet
Chrisman's Economy Carpet
26611 John T Reid Parkway
Scottsboro
,
AL
35768
256-259-5574

32 miles from huntsville, AL
---
---
Major Laminate Flooring Brands: Tarkett Laminate Flooring
and more
Laminate Flooring Products:
Laminate Flooring, Laminate Flooring Planks, Laminate Flooring Tile
---